Where are they now? Sean Wickhem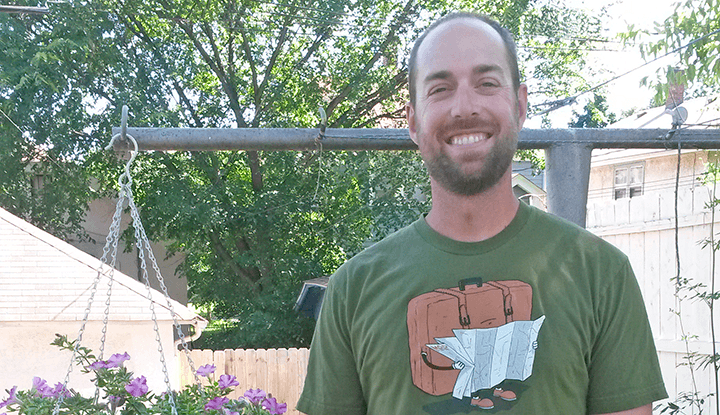 During his four years of service in the Corps, Sean Wickhem did everything from documenting scenic easement parcels by canoe to leading youth in community service, training people how to camp to installing solar panels. From 2009-2012, he spent three years in the Youth Outdoors program and one year as a single placement with Rural Renewable Energy Alliance as a solar air heat specialist. During his years with YO, Wickhem found challenge and inspiration working with youth and watching them grow and mature, many from backgrounds very different from his own. "It was inspiring to see the youth come together as a team and develop into active participants in their communities," he said.
Wickhem is grateful for the invaluable training he received while serving in the Corps and how the experience helped him discover what he values, along with the tools to live them out. "The Corps does an excellent job of preparing you for the field and sets you up to succeed."
Currently Wickhem works as a field coordinator with Great River Greening, managing a crew that restores natural habitats in the metro area. He says he loves the opportunity to work with and educate community members on improving and protecting the natural spaces in their neighborhoods.