Crews clear logjam at Jay Cooke State Park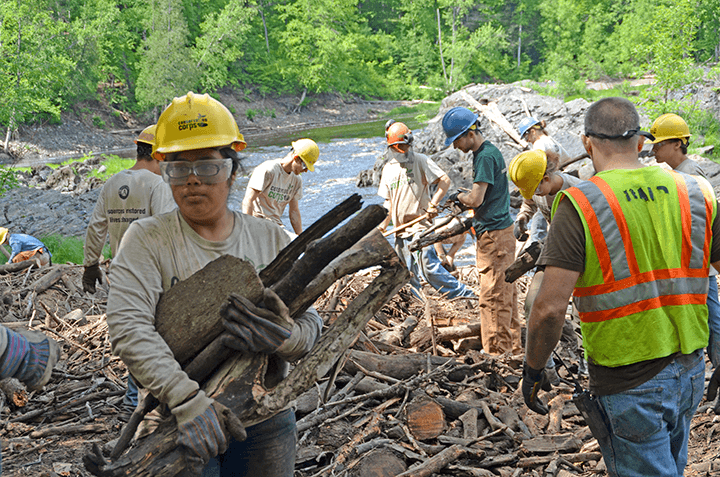 Though June rains were big news all over Minnesota, the effects of 2012 rainstorms are still making headlines in the northeast area. This spring and early summer at Jay Cooke State Park, Conservation Corps young adult and youth crews worked together to help clear a two-year-old logjam from one of the park's most popular and scenic areas along the St. Louis River. Earlier this summer, a rock ledge (known to many visitors as Inscription Rock) and small bay across the swinging bridge remained buried by a tangled mix of logs, sticks, mud and debris that was still 12 feet high in some places. In May, a young adult crew dug in to start clearing the pile, which park staff had taken to calling the 'Bird's Nest.' The young adult crew returned in July, along with two Summer Youth Corps crews, to complete removal of the logjam and allow park visitors to access the popular site once again.
Read a Duluth News Tribune article about their work.