Len Price announces retirement from the Corps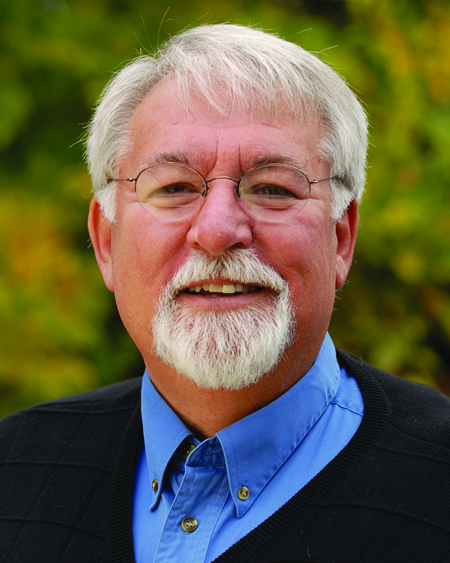 After 11 years as executive director, Len Price has announced he will retire from Conservation Corps Minnesota & Iowa at the end of the year. Price has guided the organization since 2005, just two years after it transitioned from the Minnesota DNR to a nonprofit. Before joining the Corps, he was a classroom teacher for 34 years and had supported the organization for years as a state legislator. Erik Wrede, who served as ED immediately after the transition, said Len has "long been a champion of the Conservation Corps, dating back to his days in the Minnesota Senate where he was able to save the organization from complete elimination from the DNR budget."
Under his leadership, the Corps has accomplished significant achievements. "The Corps is a strong and viable organization staffed by skilled and dedicated staff who are passionate about engaging youth and young adults in opportunities to perform natural resource work and experience national and community service," said Price. "I appreciate the support that so many partners and funders have provided. It has been a greatly rewarding personal experience to have had the chance to do this work."
We wish him well on his next life adventure!
Major Corps achievements during Len Price's tenure:
Grown from 172 youth and young adult participants in 2005 to nearly 600 today, with an organizational budget that increased from $2.3 million in 2005 to $8.5 million this year.
Served by a full-time staff of 33 and led by a 15-member Board of Directors.
Expanded base operations from Minnesota to Iowa and Missouri. Crews serve throughout the Upper Midwest.
Worked as a partner organization with more than 100 natural resource, nonprofit, education and government organizations in the Upper Midwest.
Created an afterschool job-training program for urban at-risk youth, and expanded the Summer Youth Corps, which engages youth from across Minnesota and neighboring states in outdoor service-learning.
Produced significant conservation improvements in the Upper Midwest last year, with more than 417,000 hours of service provided by program participants and community volunteers.
Provided rapid response teams and fire fighters to local and national disasters. For example, more than 100 corps members were deployed in the aftermath of Hurricane Sandy.
Certified in 2013 as a 21st Century Service Conservation Corps and, under Len's leadership, has been an active member of the national Corps Network.