Youth Outdoors at Frogtown Farm's Harvest Fest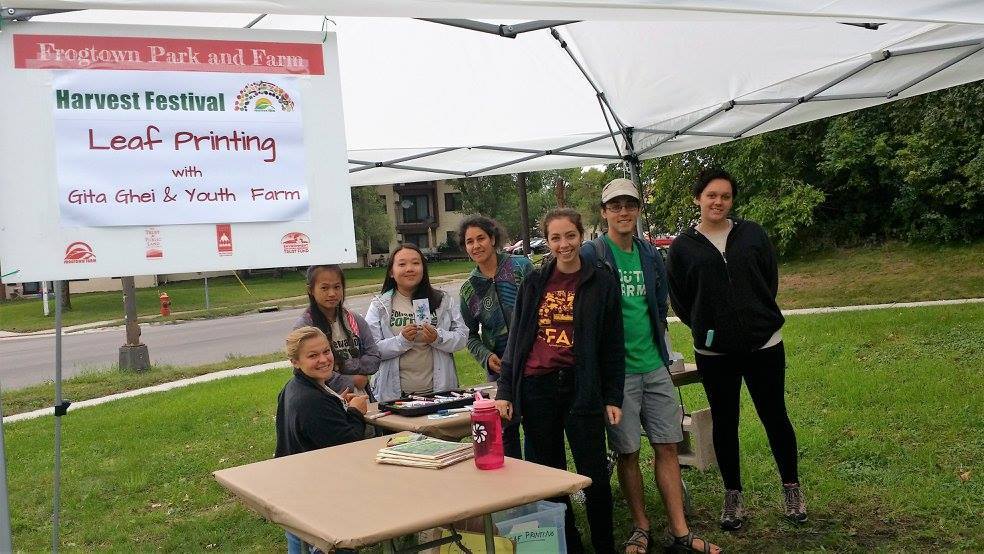 Contributing to the enrichment of local neighborhoods is a leading component of our Youth Outdoors (YO) program. Through crew work, service projects and work with community partners, YO members participate in local initiatives to improve the environmental health and overall well-being of communities in which they live. One example of this is the partnership between YO and Frogtown Farm.
While many of the projects they do together involve maintaining gardens, last month YO had the unique opportunity to help with Frogtown Farm's Harvest Fest. The crew helped monitor parking and assisted in setting up and tearing down event spaces. They even had a chance to check out the activities and food that were part of the festival between supporting the event.
"We are so grateful for YO help!" said Community Organizer, Stephanie Hankerson.
Check out photos from the event here.
Frogtown Farm and Park is a hub for a healthy food system that fills gaps in food production, storage, manufacturing, and distribution. With spokes that reach beyond its acreage and the Frogtown neighborhood, Frogtown Farm and Park is recognized as a destination for those seeking learning, innovation, reflection, celebration, and authentic community. Rooted in values of social equity, justice, and inter-connectedness, this urban farm on the hill serves as a model for multi-cultural community and a catalyst for economic development, wealth creation, community pride, and sustainability.