Three Rivers Wildlife Crew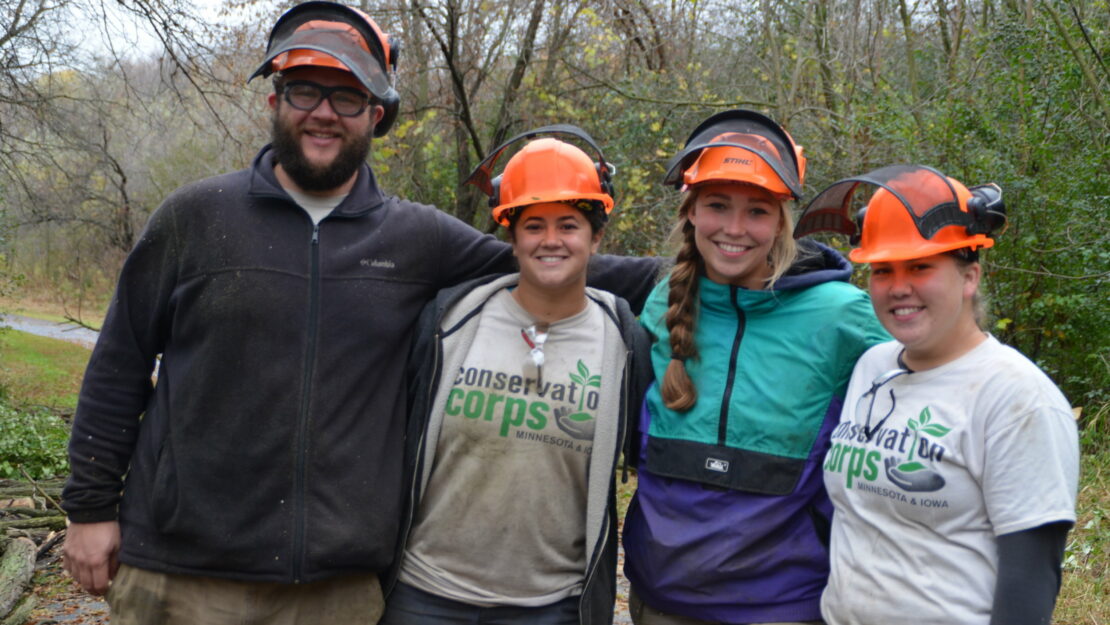 There's a new crew in town! This year, Three Rivers Park District gained a new dedicated Conservation Corps Wildlife crew. The park district recently acquired 500 new acres of land in need of restoration. To help manage the added work of prescribed fires, prairie restoration and wildlife management, Three Rivers applied for a Conservation Partner Legacy grant in order to hire a Conservation Corps crew.
Emma, the wildlife crew leader, grew up right next to one of the parks they often work at, Baker Park Reserve. Now, when she comes back to visit she sees all the areas she worked on and thinks, "I did that!" The wildlife crew is lucky to work on a highly diverse set of projects throughout the year including; seed collecting, prescribed burns, tree-felling, planting prairie violets and monitoring bull snakes, turtles, prairie skinks and regal fritillary butterflies.
One of the crew's favorite projects has been working with bull snakes. Starting with just 15 snakes, Three Rivers reintroduced bull snakes into Crow Hassan park. The population has now grown to over 160 healthy snakes. The wildlife crew assisted in catching, measuring, weighing and tagging the snakes. One day they found 24 snakelets at once!
"They have been extremely helpful," said Wildlife Specialist, Mitch Haag. "Now we have more time and resources to protect this habitat."