Price and Corps initiative honored at national Corps conference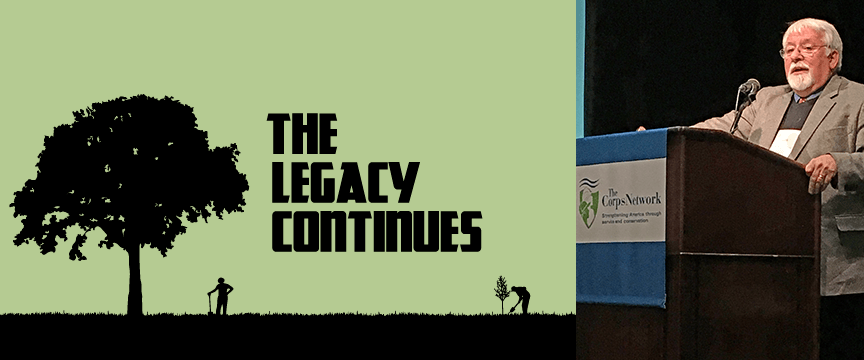 This week, retired Conservation Corps Executive Director Len Price received the Legacy Achievement Award at The Corps Network national conference in Washington, D.C. He leaves behind a great legacy for Conservation Corps Minnesota & Iowa. In accepting the award, Price quoted Nelson Henderson, ""The true meaning of life is to plant trees, under whose shade you do not expect to sit." Conservation Corps also received a Project of the Year Award for its Faces of Tomorrow initiative – check out this video.
Several Corps staff members are also attending the conference, an annual gathering of leaders in the fields of youth development, community service and the environment. Development Director Cindy Dorn presented on volunteer mobilization and Young Adult Program Manager Tim Johnson-Grass took part in a panel discussion on U.S. Forest Service partnerships. The annual four-day conference features speakers, workshops, plenary sessions and opportunities to meet with congressional representatives on Capitol Hill. This year's theme – "The Legacy Continues" – focuses on the ways current corps strengthen the strong legacy of the Civilian Conservation Corps.