Starting the Corps season off strong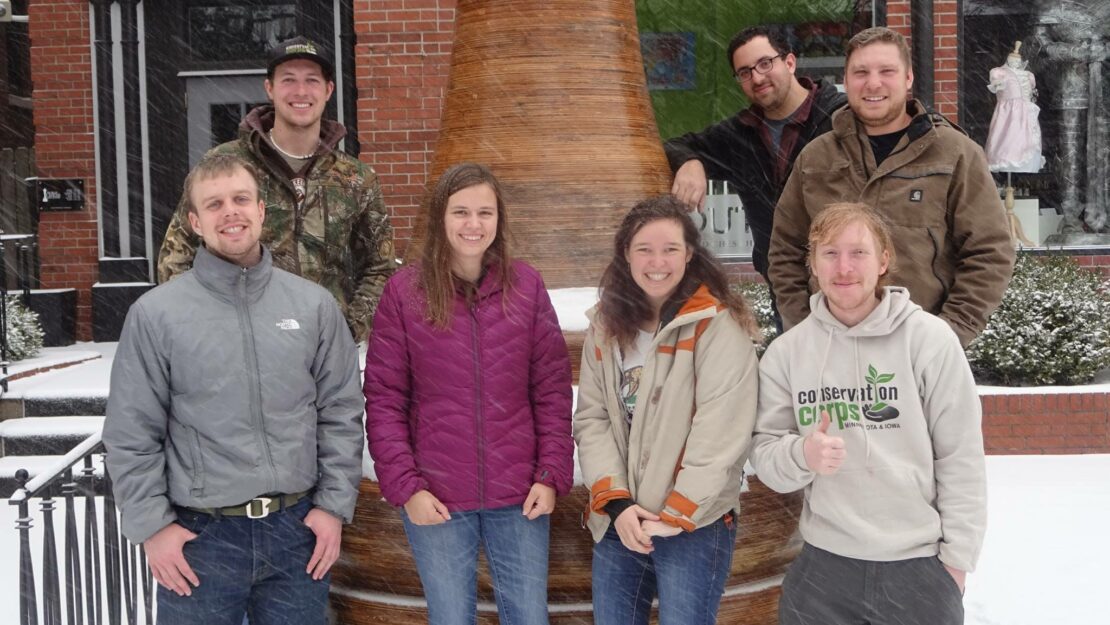 In early February, a group of nine Northwest District crew leaders were deployed to aid flood recovery efforts in St. Louis, Missouri. Arriving midway through disaster relief efforts, the group helped flood survivors return to their homes, ensuring each property was safe and livable.

What really made this deployment special, however, was the willingness of the crew to take on a month-long deployment shortly after completing crew leader orientation . Several crew leaders hadn't even moved into their new residences yet, but were willing to compromise their own comforts to serve. "Members truly embraced the service aspect of the response and each felt a personal responsibility to aid and care for the survivors," crew leader Tyler Knight said.
Deployment responsibilities included mucking and gutting, debris removal, sanitation and mold remediation, insulation installation, call center assistance, planning and logistics. A typical day included a morning briefing with Deputy Incident Commander Luke Wigel from Washington Conservation Corps, along with the section chiefs. Members then dispersed to their positions based on a 72 hour operational period. Members contributed a total of 1,555 service hours during the deployment. Read more about the deployment experience here.