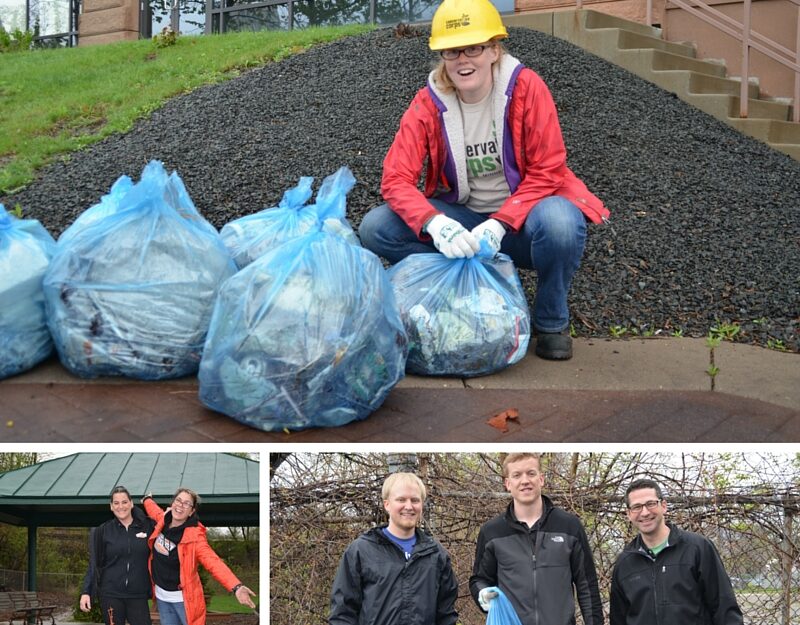 Corps crews, Smokey the Bear, elementary school students, neighbors, nonprofits and corporations came together during Earth Week to support environmental protection.
At our first ever 'Hands Across the River' event, about 60 volunteers braved the rain to pick up 400 pounds of trash in the commercial areas of Saint Paul. The annual RNeighbors event in Rochester brought the community together to plant over 300 trees. The Saint Paul Citywide Cleanup drew 1,300 volunteers, including 195 who picked up bags, gloves and refreshments at the Harriet Island Park sponsored by Conservation Corps. In northern Minnesota our Tower crew and Smokey the Bear visited a local elementary school to talk about forests and wildfire.
Great work is done year-round at the Conservation Corps. However, Earth Week is a great time to celebrate and promote environmental stewardship across the nation.