Starting and fighting fires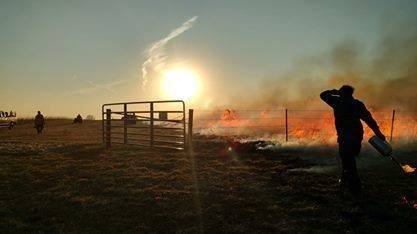 This spring, the Missouri crew conducted a massive burn on 5,400 acres of woodland habitat at Pea Ridge National Battlefield and Buffalo National River. "Being on one of the largest prescribed burns in Conservation Corps history this year is on of the coolest experiences of my life," said Kristina Bekham, a member of the National Park Service Roving crew.
Fires are not always planned, however, and Corps crews must also be trained to respond to wildfires. The Tofte and Rochester Cedars crews received an award for their outstanding hard work and dedication supporting the Minnesota Incident Command System Team during the Foss Lake wildfire that began May 19 in Superior National Forest. Learn more here.