Cleaning up the St. Croix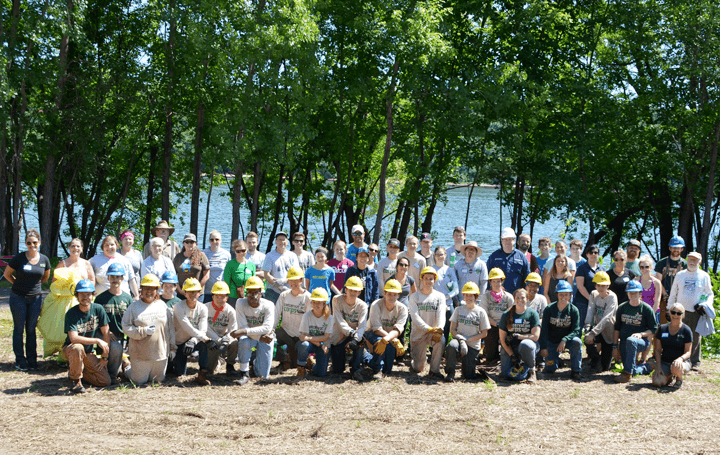 On Saturday, July 9, almost 70 volunteers and Summer Youth Corps participants and staff helped clean up the future site of Bridgeview Park in Stillwater. Volunteers spent several hours working alongside two SYC crews picking up trash, clearing brush, and removing invasive plants. Almost immediately you could see the results as overgrown brush and undergrowth was soon replaced by beautiful views of the St. Croix River.
The future park will include a recently completed bike and walking trail and restored Shoddy Mill and Warehouse historic buildings. Eventually the 17-acre park south of downtown Stillwater will include green space and picnic amenities and potentially public boat docks.
This event was made possible by the Fred C. and Katherine B. Andersen Foundation and Andersen Corporate Foundation. Special thanks also to REI for promotional support and to Grand Pizza and St. Croix Boat & Packet for providing lunch for our volunteers and participants on a Riverboat.