Helping protect the northern long-eared bat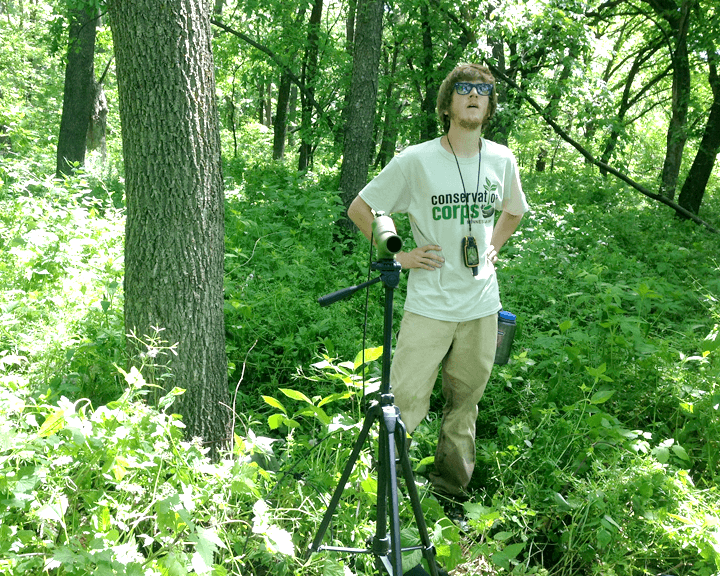 "They're really cute when you get a good look at them, but you may have to take my word for it," says Alice Morris, one of four members of Conservation Corps' Bat Crew. The crew is currently working with the Iowa Department of Natural Resources and Iowa State University to identify areas where northern long-eared bats are present in central and western Iowa. The bat species was recently listed as federally-threatened, largely due to white-nose syndrome, a disease that has killed millions of bats over the last decade.
The Bat Crew has been using acoustic monitoring to identify areas where the bats are present. Later this summer, they'll begin radio-tagging the bats to better understand their specific movements across the state. "Not much is known about the northern long-eared bat," says Julie Clymer, Iowa State University research associate in the department of natural resource ecology and management. "[It] is important to better understand this species in order to conserve the population and reduce threats to its survival."
The research is funded by a U.S. Fish and Wildlife Service grant awarded to the Iowa DNR in partnership with MidAmerican Energy Company. The baseline studies the crews are assisting with will be used by MEC to develop a Habitat Conservation Plan to minimize the impact of wind turbines on the bat population.