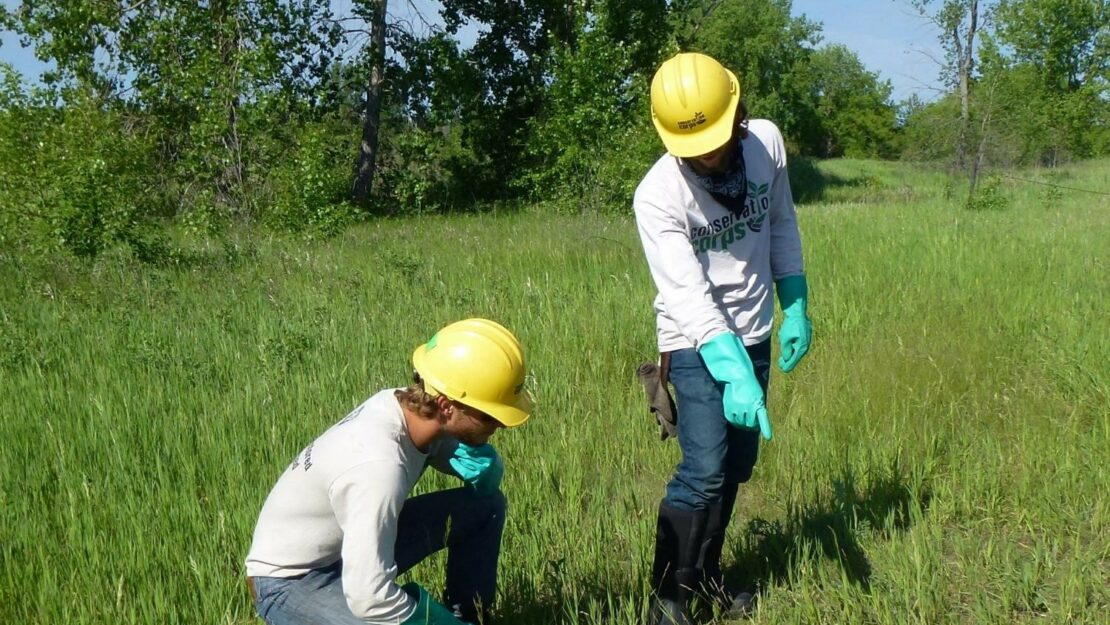 One of the best things about Conservation Corps is the opportunity it provides to get outdoors and "unplug." However, technology is starting to follow us outside, and a new relationship is emerging between nature and technology. With two tools – EDDMapS and ISMTrack – Corps crews have begun integrating digital mapping, data collection and reporting into their field work.
EDDMapS is a web-based mapping system for documenting invasive species distribution. Launched in 2005 by the Center for Invasive Species and Ecosystem Health at the University of Georgia, EDDMapS' goal is to create a national network of invasive species data. It's notably easy to use, and, thanks to GPS tracking, it can generate a report in less than two minutes. Under way are tweaks and additions to make the system even better, but the data already collected will become the foundation for a better understanding of invasive species distribution around the world.
Conservation Corps crews have been involved not only in using the technology to document data, they've also had the chance to field-test new products. One is ISMTrack, an invasive species management tracking software for land managers, that our crews have been developing through testing and feedback. Monika Chandler, Noxious & Invasive Weeds & Biological Control Program Lead with the Minnesota Department of Agriculture, is grateful for the crew's assistance.
"The crews are willing and open to trying something new," says Monica. "You can develop something in an office, but being able to use it in the field and see what works is invaluable."