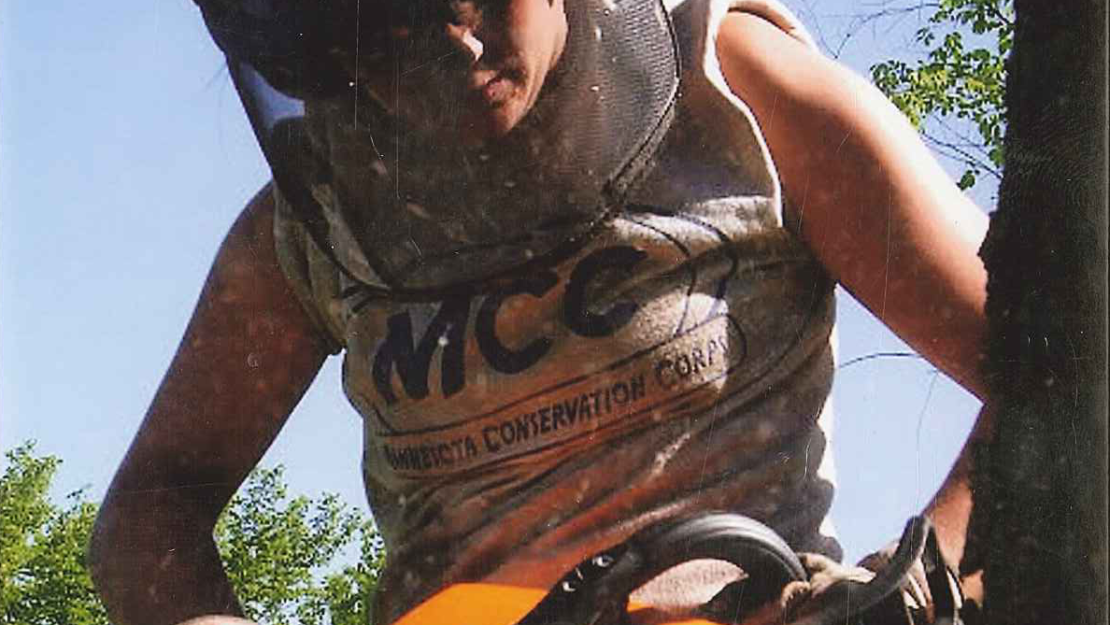 By: Kou Yang
As of recent, the "green industry" has shown a tremendous rise in employment and economic growth. According to the US Department of Energy (DOE), employment rates for renewable energy and energy efficiency jobs have grown roughly 18-20% within the past few years alone (EESI). An outstanding 2015 statistic shows that, "3,384,834 Americans were directly employed by the clean energy industry…[while in comparison] an estimated 2,989,844 Americans were directly employed by the fossil fuel industry (EESI)." In the United States alone, it seems that people are gaining a greater interest and concern for climate and other environmental-related issues.
Although it is a great leap forward to see such a rise in employment, recent statistics show that women hold only 12% of the millions of jobs in the green energy industry (Forbes). According to the U.S. Bureau of Labor Statistics, women make up 47% of the total U.S. workforce, but are much less represented in particular science and engineering occupations (USnews). For example, about 34% of environmental engineers are women (ngcproject).
The lower representation of women in the Eco-industry does not necessarily mean a lack of success, however. Eco-heroines from all over the country (and world) exist, and serve as influential role models for women of all ages and backgrounds. Majora Carter, founder of Sustainable South Bronx, works to improve the environment and the economic prospects of South Bronx while promoting environmental justice to neighborhoods that have been burdened with environmental hazards for decades (ssbx.org). Barbara Allen, at 71 years old, became the oldest person to hike all 2,180 miles of the Appalachian Trail. Lastly, 2004 Nobel Peace Prize Laureate and Founder of the Green Belt Movement, Wangari Maathai, has employed thousands of African women and planted over 40 million trees since 1977 (Sierra Club). These inspiring women are only a few of the many influential women around the world who have made a great impact to themselves, their communities, and the environment.
Get to know women of the Corps
As a way of commemorating the women who have served and continue working for Conservation Corps, we asked some alumni and staff members what it means to be part of a green organization and to pursue a "green" career. The answers we received were quite diverse showing that women of any background can be interested in pursuing a career in STEM.
Both Maneena Xiong and Kate Marquis served as field crewmembers in the Central District in 2016. Maneena said, "I joined the Corps because I wanted to try something new and different from what I've always been told to do". It is extremely powerful to see someone break stereotypes and do something "nontraditional". Similarly, Kate joined the Corps out of the simple interest in trying new things. Despite having little to no experience in the field, both members had an inspiring and meaningful Conservation Corps term.
Kate mentions, "This was something I knew nothing about and wanted to know more. My opinions and beliefs reflecting green jobs quickly changed as I worked with the Corps more and more." Maneena felt highly empowered as a woman working in the Corps. "It was definitely an experience of a lifetime…I was more willing to get out of my comfort zone and didn't feel like I was being held back…I don't know what I'll do with this experience, but I'm glad I got it." The empowerment that comes with the Conservation Corps experience is definitely something that allows women who may be new to this field to grow and develop a greater love for natural resources.
Katie Petzel, who served as a crewmember in the Northeast District, and a crew leader in the Central District provides a different perspective:
I grew up in a family that has farmed the same land for close to 150 years and has, in the past few decades, made the switch from conventional to more sustainable forms of agriculture. Having seen this change take place on my own land, I know that it is possible to farm sustainably and economically. However, without the education provided by our state extension and land management organizations we would not have known how to make that switch. Being a part of that mechanism to bring knowledge and resources to our land users is what made me want to pursue a "green job."
Being able to make a difference on her own land helped to enrich Katie's love and passion for the natural world.
Lauren Vilen, Conservation Corps' Northwest Assistant District Manager, pursued a green job to "contribute to positive behaviors and [gain] the opportunity to educate others." There seems to be a number of reasons to pursue a green job, whether it is to try something new, work intentionally to impact the land, or to teach others. The Conservation Corps has given the opportunity for all of these women to do just that through hard work and service.
Challenges women face in "green" careers
With any career, comes challenges that one must face. Women in "green" jobs face stereotyping and the assumption that they are incapable of performing the work that a man can. Lauren mentioned dealing with a lack of respect and opportunity from her male colleagues:
Some people still behave as if this field is for men. They may be projecting this attitude unconsciously, but it still affects the way they interact with and communicate with women. I find that often when I care about an issue in the workplace and am vocal about it, some individuals assume stress or an emotional reaction is the cause of my "speaking up". They don't take it seriously.
We can all agree that while this field is male-dominated, it is not a job for only men. This is not meant to de-merit the men in the field, but to acknowledge that without the diverse perspective and skill set of women, Conservation Corps, and other "green" organizations would not be what they are today.
The future impact
As we know for most, time with the Conservation Corps is short-lived. For some, their "green" experience ends after a summer or year-long term, while others return for a second or move on to further develop their career elsewhere. The lucky few will continue their work with Conservation Corps as a staff member, training and teaching young adults and teenagers the skills and knowledge for a career in protecting natural resources.
As the Northwest Assistant District Manager, Lauren's career has evolved into management and leadership of young adults. She hopes to further her career in ways that can benefit the young adults and staff members working with them. For Lauren, everyone possesses different learning processes and styles. She hopes to educate and teach staff members how to most effectively interact with young adults in our rapidly changing society.
Both Kate and Maneena enjoyed running a chainsaw for the greater good, but do not currently work a green job. However, as Corps alumni, they have grown and learned a great deal of skills and knowledge to help foster a potential career in the following years. Kate also invests interest in getting involved with some volunteer work as the seasons change.
Katie mentions that her post-Corps career plans took an unexpected turn. She went from Conservation Corps "Lumber Jane" to a long-term substitute science teacher, and is on track to get a full-time teaching certification. Although Katie is no longer out in the field restoring habitat, she is making an impact in a different way. She states, "I've replaced restoring resources, with instilling the knowledge of how to live with minimal impact on them." There is no doubt of the importance for today's professionals to spend countless hours in the field. However, it is of equal—or even greater—importance to instill into the youth the importance of protecting and valuing the world's natural resources.
Advice
Although, historically shown to be male-dominated, women who are in STEM-related careers have shown to be impactful and successful at their job. It is of utter importance for women to continue to exemplify their leadership in order to be seen as influential role models for a new generation of environmentalists. With the ever-growing opportunities that the green industry offers, the alumni and staff member of the Corps are able to give advice to other young women who dream of or are just beginning to pursue a career in STEM.
Kate Marquis: The only advice I have is to not give into the stereotypes that men are superior to women. Women can do so much and should be treated as equals to men. I consider myself a Feminist and believe that I can do anything a man can do. I do not let others treat me as less because I am not less. I hope that other women can see themselves as that too and not let others treat them unequally, especially in the work force.
Katie Petzel: My best piece of advice would be to take advantage of every opportunity to prove your worth. I have found that people make unconscious assumptions about the skills and knowledge that women would have in this field, and women (more so than men) need to prove that they are skilled and proficient in the tasks necessary to perform the job.
Lauren Vilen: Be aware that stereotypes and discrimination still exist, and don't be afraid to speak up about it, or for yourself, even if it makes people uncomfortable. By not bringing it into the conversation, it enables others to continue to ignore their preconceived notions and avoid critical self-reflection of the biases we all have based on the culture we grew up in.
To conclude our segment, some words of encouragement and wisdom: When you take a green job, you become part of an important effort to protect and restore our environment. Whether you help reduce energy usage, greenhouse gas emissions, or water consumption; conserve natural resources; or minimize waste and pollution, you can take pride in knowing that your work is contributing to the health and sustainability of life on our planet (www.dol.gov).