Shawn Conrad: Alumni turned project partner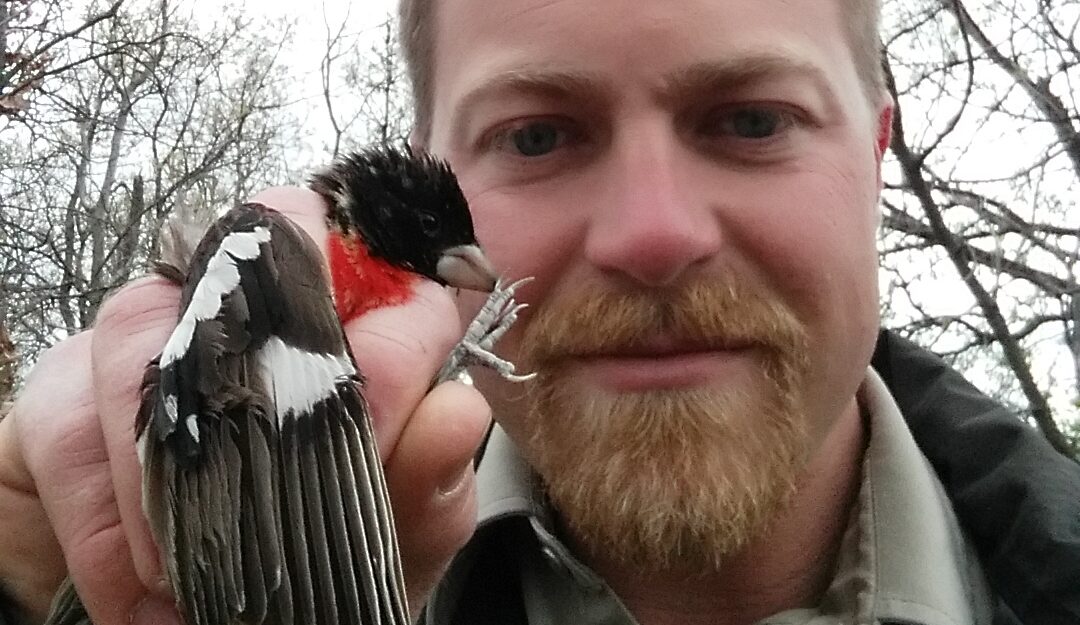 Member, leader, field specialist, assistant district manager and project partner. Shawn Conrad has worn many Conservation Corps hats. The latest? Assistant park manager and Corps project host. Shawn's career trajectory is the perfect model for Corps success. What better person to host our crews than one that's been through our program!
Inspired to join the Corps simply because "the work sounded cool," Shawn started as a crew member in the NE district in 2001 and was hooked! Shawn has built his career over 15 years with Conservation Corps. In 2015, Shawn accepted a new position as the assistant park manager with the Scenic, Schoolcraft and Hill Annex Mine State Parks. Luckily, Shawn's connection to the Corps didn't end. He continues to work with crews as a project host. Last year, Shawn hosted a crew at Chase Point to prevent future erosion. See more about that project here.
Corps projects that stand out the most to Shawn are those where project hosts are involved and engaged with the crews. This perspective makes him an excellent project partner. "I get out to work with the crews as much as I can," says Shawn. He is dedicated to providing the same kind of experience he got as a crew member.
Another major impact the Corps had on Shawn was the opportunity to gain teambuilding skills. As a self-proclaimed introvert, working as part of team did not come naturally to him. Being a part of a crew gave him confidence when working in groups, a skill that is essential in his work today. "The hardest projects I did with the Corps are what I learned and grew from the most," says Shawn. "It puts any other challenges I face into perspective."
Shawn loves his job with Scenic, Schoolcraft and Hill Annex Mine State Parks. He continues to wear a lot of different hats within his role as assistant park manager and is excited to wake up each day not knowing what work will bring. He has taken the lessons he learned with the Corps and embraced them in his current role. Conservation Corps truly prepared him for this next step in his career.