New Alumni Advisory Council member: Harley Hanson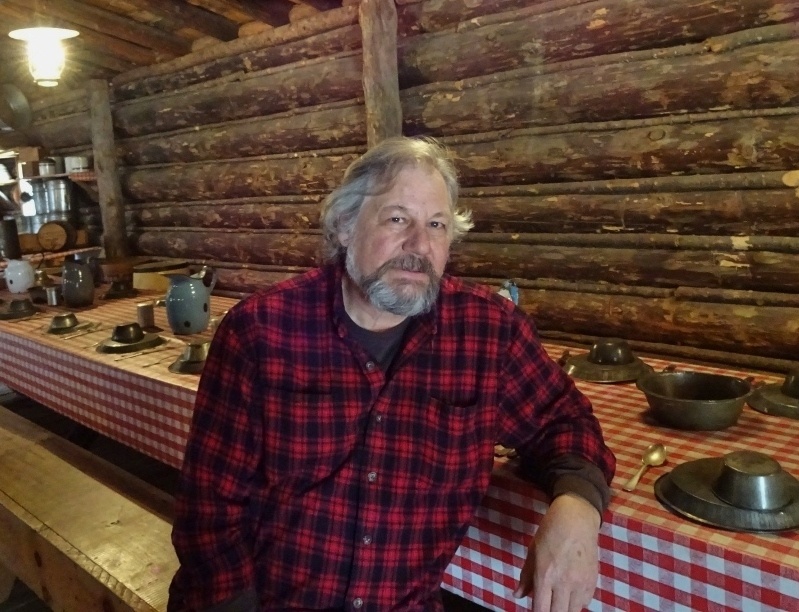 Meet Harley!
1. Why did you want to be a part of the council?
There's a great big Conservation Corps family out there, and I want to help connect folks to build momentum for Corps service opportunities down the road. As the son of a Civilian Conservation Corps enrollee in 1939 and the father to a Minnesota Conservation Corps crewmember in 2006, as well as a Corps alumni myself and project host for many crews the past two decades, I hope that opportunities will continue to exist for my grandchildren to head outdoors to learn big things, serve their community, work hard and earn a paycheck.
2. What is your favorite food?
I like to give all food groups a chance to succeed, so I respectfully decline to answer this question.
3. What are your favorite outdoor activities?
Hiking, cross-country skiing, biking, wildlife observation, canoeing & kayaking, tossing rocks into bodies of water, supper on the deck (see #2 above).
4. What are your career/retirement goals?
Thanks Bailey, for adding 'retirement' to the question! As the elder council member my first thought went to the physical: I want to maintain balance and flexibility so I can locomote down the trail with confidence, perhaps with a little grace too. And the next thought? I want to maintain balance and flexibility in all that life presents me.
5. What person or experience has most influenced your life?
I've been blessed by the presence in my life of incredible people sharing ordinary and extraordinary experiences, too many to filter to one. I'm still learning from my parents, my mountain-of-a-man uncle, my first forestry boss…and most no longer roam this earth. But after a long and rewarding career in natural resources I most certainly believe that Conservation Corps experiences–my own and those of family–deeply influenced my first steps.