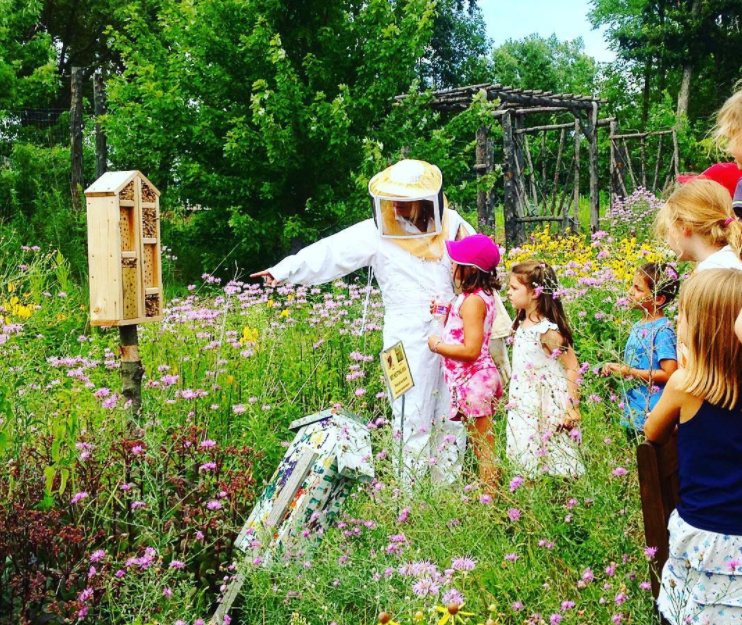 There is no one way to learn. Visual learners understand lessons best through images and spatial understanding, while auditory learners prefer sounds and music. A physical learner uses their hands, body and physical touch to learn, while logical learners prefer to use reasoning and systems. Individual learning needs are diverse so by offering options within educational settings, we are preparing young people for greater success.
Conservation Corps uses a variety of techniques to build participant knowledge and experience including hands-on practice, lecture-style training, and group learning. However, the one practice that is always present is service-learning. Service-learning is defined as an approach to teaching and learning in which students use academic knowledge and skills to address genuine community needs. Participants spend time outside of a traditional academic setting to learn and grow which leads to greater success in school and in life while benefiting the community.
Service-learning gives participants a chance to connect with their community and consequently see their part in it. They gain a deeper understanding of the complex causes of social problems while building leadership skills, social responsibility, and strong moral values. Academic outcomes are also impacted as school attendance and engagement often increases and access to college and careers widens.
'Youth Outdoors' is one example of a program that incorporates service learning. Youth Outdoors connects Twin Cities teens to the natural environment through hands-on conservation and neighborhood beautification projects. It empowers young people to become active, engaged citizens and leaders. Over 75% of projects focus on natural resources and 25% on community service. Youth gain job and career-planning skills and learn about natural resource management, ecology, science, technology, environmental conservation, and Minnesota natural and cultural history. They also learn to plan and execute community service projects and lead volunteers.
This spring, Youth Outdoors completed nine service projects. Each youth crew designed a service project for their community and completed it on the last Saturday of the term. Check out their projects listed below!
· YO1 – Cleaned-up trash at Harriet Island.
· YO2 – Made a bat house and created a mural at Frogtown Farm.
· YO3 – Built a bench and a bat house.
· YO4 – Made a bee hotel for Tamarack Nature Center.
· YO5 – Built a little free library for Powderhorn Park, and a bench for a community garden in North Minneapolis.
"The two best things about Conservation Corps are that the community building is so strong and that the work is so worthwhile and meaningful." –youth member, Katherine