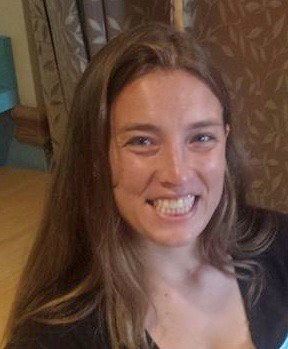 Name: Tamara Beal
Crew: Wildlife Studies
Hometown: Sherrill, NY
College: Eastern University
Favorite food: Seafood-lobster!
Hobbies: Sports, reading, arts and crafts, baking, adventuring, traveling, rollerblading, dancing
Favorite outdoor activity: Hiking/camping
Person or experience that has most influenced your life: In my junior year of college, I studied abroad in Tanzania, Africa. We were located in the hills of southern Tanzania, on the outskirts of a village. I chose the program specifically because it had a wildlife biology course that guaranteed we would spend some time at safaris learning about African animals. During my time there, I formed great friendships with many of my fellow classmates and teachers, and became infatuated with being better able to communicate with the locals by learning the national Swahili language. By the end of the semester, it was not the wildlife studies that I took away from the experience as I had anticipated, but the interactions and relationships I had formed with people. I was struck by the level of generosity and acceptance that I received from strangers who had so little resources. Most importantly, I learned that every new perspective should be viewed as an opportunity to gain insight into the way that other people value life.