Conservation Corps Minnesota & Iowa responds to Hurricane Harvey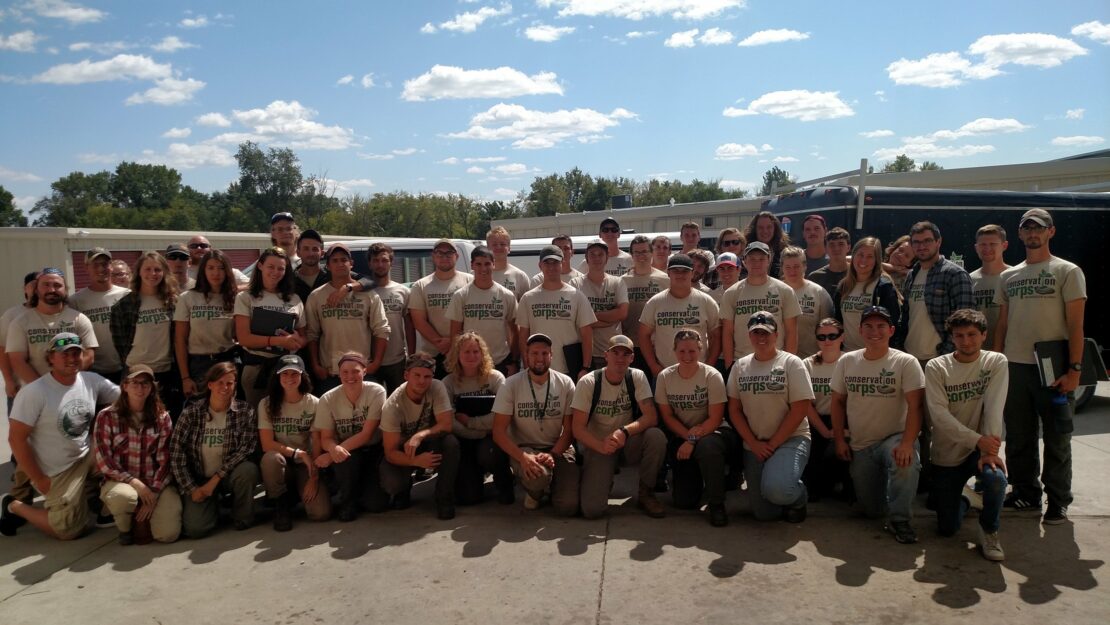 Across the country, AmeriCorps Disaster Response Teams have deployed or are on standby provide assistance to the Texas communities affected by Hurricane Harvey. On Tuesday, September 5, 2017, 49 members and three staff from Conservation Corps Minnesota & Iowa will join that team.
AmeriCorps members from all five Minnesota/Iowa districts and the Youth Outdoors program will spend the next 90 days coordinating volunteers, managing donations, removing debris and prepping homes for repairs. Beyond this period, additional member deployment will occur as needed.
"Disaster response deployments are not easy projects, physically or mentally," says Iowa District Manager, Mark Wilson. "Not only have our members selflessly volunteered to assist hundreds or thousands of flood survivors, but they also have signed up for a truly life-changing and unique experience themselves. I am continually awed by their commitment to serving our nation and their impact on the lives of complete strangers whosehomes and families have been devastated by these disasters."
Elizabeth Gapp is one of the 49 AmeriCorps members traveling to Texas from Minnesota. Inspired by the opportunity to serve others, she shared, "I signed-up for this once in a lifetime opportunity to be part of something bigger than me and help others. I'm young, able and ready to put my disaster response training into action." Elizabeth grew up in Minnesota and joined Conservation Corps to gain natural resources skills and serve her community.
Deployment is made possible through collaboration between Conservation Corps, the Corporation for National and Community Service Disaster Services Unit, FEMA and the State of Texas. Conservation Corps Minnesota & Iowa is among eight Corps throughout the country that specializes and trains members in disaster response. The Corps has a collaborative agreement
with the Disaster Services Unit, allowing for the assignment of AmeriCorps members to disaster response.