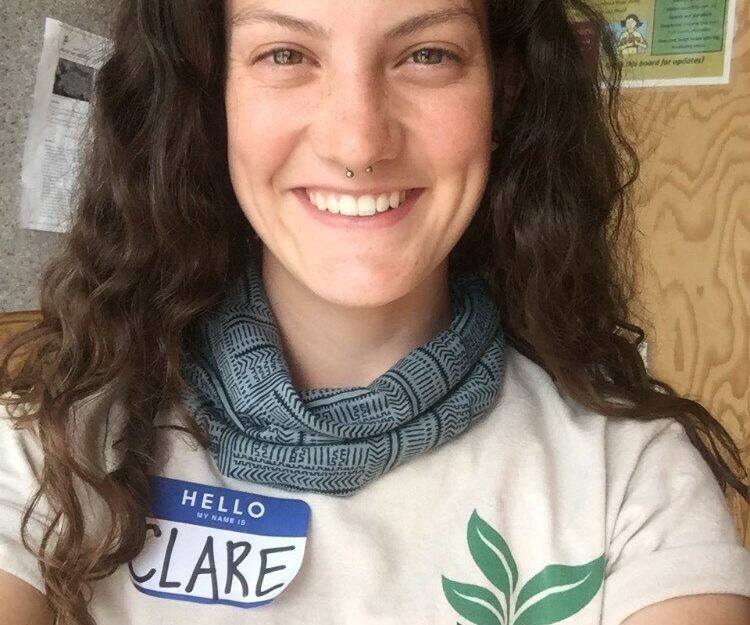 Name: Clare K. Riley
Crew: Crew Leader for Youth Outdoors Ramsey County Crew (YO4)
Hometown: St. Paul, MN
College: University of MN, Twin Cities – College of Biological Sciences
Favorite food: Pot pie or classic Riley mashed potatoes
Hobbies: Playing ultimate frisbee, hiking, biking, reading or finding dogs to hang out with
Favorite outdoor activity: (Do I have to pick just one?) Probably hiking, but I really love pretty much anything outdoors
Person or experience that has most influenced your life: My 3-week study abroad in Thailand my senior year of college, where I was helping with ongoing research on Tiger populations in the Huai Kha Kheng wildlife sanctuary. I had gone into the trip ready to work hard and then continue on with school to become a doctor or potentially a medical researcher; I had a ten year plan and everything.
My world changed when I saw the sanctuary from a lookout point: seeing an area as far as the naked eye could see that was completely untouched and protected by humans made me realize that I want to use what I've got to protect what cannot protect itself. The tigers we were researching, the elephant that could have hurt me and my group but didn't, every plant we marveled at in that jungle…. All of it cannot speak up for itself in a way everyone will listen to, and all of it is protected by humans to the extent that none are allowed in (unless they are researching, as we were).
I realized that, while doctors are very important, there will always be more individuals willing to be doctors. There aren't that many people willing to dedicate as much as they can to protecting this planet as best we can. Ever since I realized I could do something necessary for all species rather than just our own, I've been driven by an indescribable passion. I have an opportunity to do something truly great for things that will never be able to thank me. I still don't know exactly what career will allow me to best help, but I've got time to figure that out. That trip altered my career path, my worldview and my life. I could not be more grateful or proud of the choices I have made since.