Project Highlight: Aislyn Keyes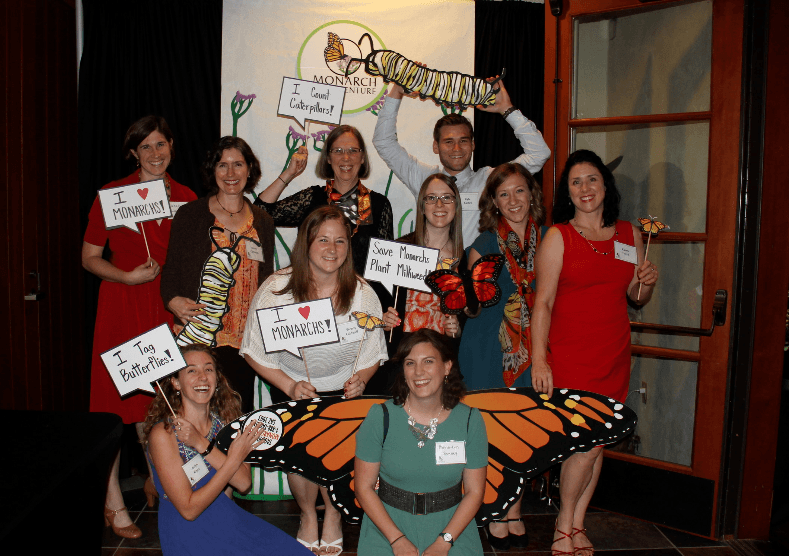 By: Megan Zeiher, Recruitment Coordinator
Winter feels a little longer for AmeriCorps Member, Aislyn Keyes, who serves as the Education and Outreach Corpsmember for Monarch Joint Venture (MJV).
"It's been a long winter without the monarchs, and I'm anxiously awaiting their return. I get weekly updates on their migration from Journey North. It's really exciting because I've never followed their migration so closely. I'm also looking forward to doing more public outreach—things start to pick up in the spring."
Although spring and the return of the monarchs have been on her mind, Aislyn's work doesn't halt in the winter months. Her days are filled with creating and posting social media content, writing news updates and website content, sending out educational materials and outreach handouts, informal communication with the public on monarch conservation efforts, tabling at public events, giving presentations to interested groups and whatever else comes up depending on MJV's current projects. MJV's newly released Monarch Conservation Efforts Map is one of those projects she's had the opportunity to take the lead on this winter.
"Before the release of the map, I did a lot of data organization. I condensed multiple spreadsheets filled with a mixture of relevant and irrelevant information, and ended with five spreadsheets, organized identically, to be uploaded under the five categories. I helped with web and social media content associated with the map, as well as sending out the survey. Now that the map is posted, I'm in charge of approving new entries and coordinating with organizations that have multiple projects to contribute to the map."
The map is a resource helping users visualize the education, outreach, habitat work, research, citizen science and other conservation activities happening for monarchs across North America. The map also provides a unique opportunity for people passionate about monarch conservation to connect. Users can zoom or search their zip codes to connect with local efforts. Since monarch conservation is always progressing, the map is a living resource and anyone can contribute their projects.
"Beyond its utility in connecting people, it serves as a constant source of hope and inspiration as we strive to stabilize the monarch population and migration."