Project Highlight: Alex Bahr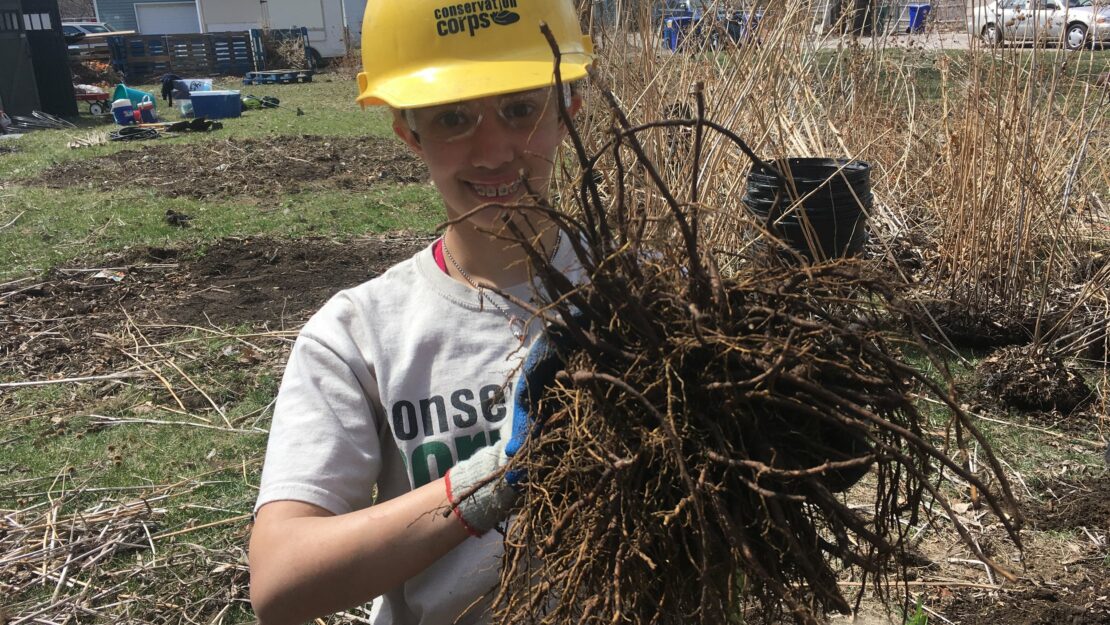 By: Megan Zeiher, Recruitment Coordinator
The warm spring sun has finally arrived and Alex Bahr, who serves as a Crew Leader for the Youth Outdoors 3 Crew (YO3 Adult Crew), is happy to welcome it into his work days.
"My favorite part of the Youth Farm project was finally leading youth on a Saturday's worth of field work. They had been asking for it and were happy to get their hands dirty and do something physical under the sun for a change after the long winter."
Youth Farm, an organization based in West Saint Paul, recently acquired ownership of a small plot of land that had previously been used as a pollinator garden and wanted the help of Conservation Corps Minnesota & Iowa to transform it into a community farm. They hope the community farm will eventually supply fresh vegetables to the people of the neighborhood.
The Phalen Youth Crew, under supervision of the YO3 Adult Crew, was sent to the location to not only transform the space but also help with Youth Farm's community lunch.
"We started with the usual stretch circle and learned a new game (called "Wah!") from AJ, a Youth Farm staff member. After that we spruced up the garden, set up tables for the community lunch, removed the garden edging, transplanted the remaining plants from the garden into plastic pots (including A LOT of lilies), removed large stones that were used as a walking path, and reorganized their tool shed."
The crews were actually so productive they finished early and were able to play ultimate Frisbee as a group and hang out in the sunshine amidst other everyday crew duties. Alex is looking forward to the remainder of the youth spring term, more sunshine, and the drop in tick activity as summer arrives!