2nd annual career fair connects AmeriCorps members with job opportunities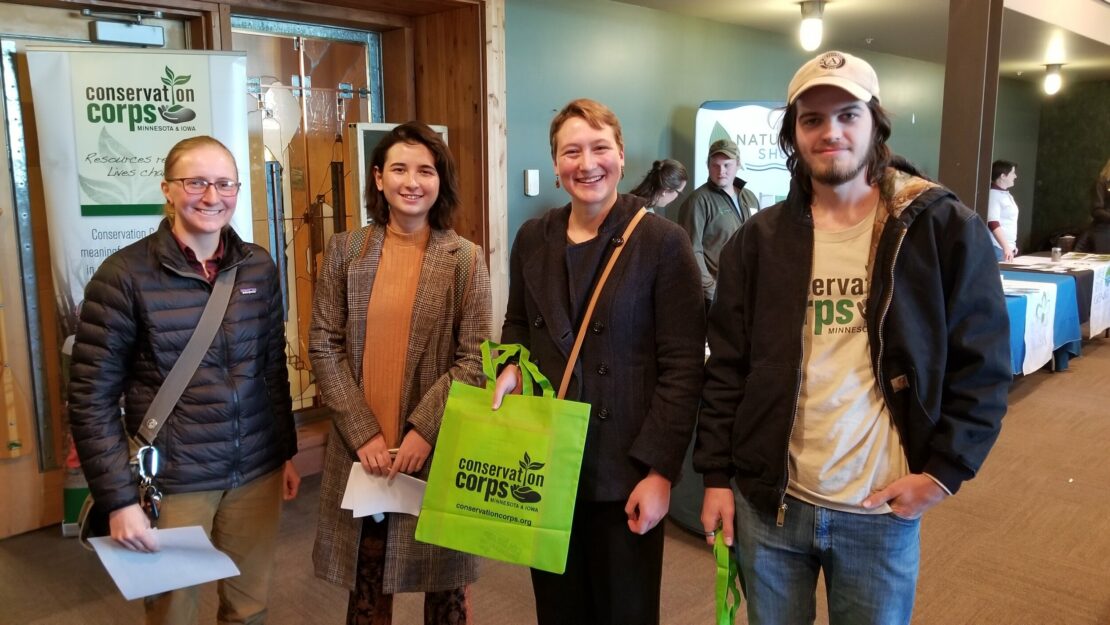 12/3/2019
For the second year in a row, Conservation Corps MN & IA hosted the Careers after the Corps event in the Twin Cities metro area. The event offers current and former AmeriCorps members the chance to receive resume assistance, attend a career fair, and network with peers and employers. This year eighteen employers participated in the career fair portion of the event, offering the attendees a unique mix of federal agencies, companies, and nonprofit organizations with job opportunities in natural resource-related fields. Over fifty current and former AmeriCorps members attended the event at the Bloomington REI on Friday, November 22.
One attendee, and Corps alum, shared,
"It was an amazing opportunity to see how much work is out there [similar to] work you do within a conservation corp. It was fun, but professional and eye-opening. [I received] amazing advice and words from people in the industry."
Thanks to the participating employers: Audubon Minnesota, City of Plymouth, Great River Greening, Landbridge Ecological, Metro Blooms, MN DNR Fish & Wildlife, MN DNR Forestry, Morgan's Tree Service, Native Resource Preservation, Natural Shore Technologies, NPS Mississippi National River and Recreation Area, The Davey Tree Expert Company, The Nature Conservancy, Three Rivers Park District Forestry, US Forest Service (USFS), USFWS MN Valley National Wildlife Refuge, Windsor Companies Inc, Wright Tree Service Inc.