Career pathway program seeking applicants for second cohort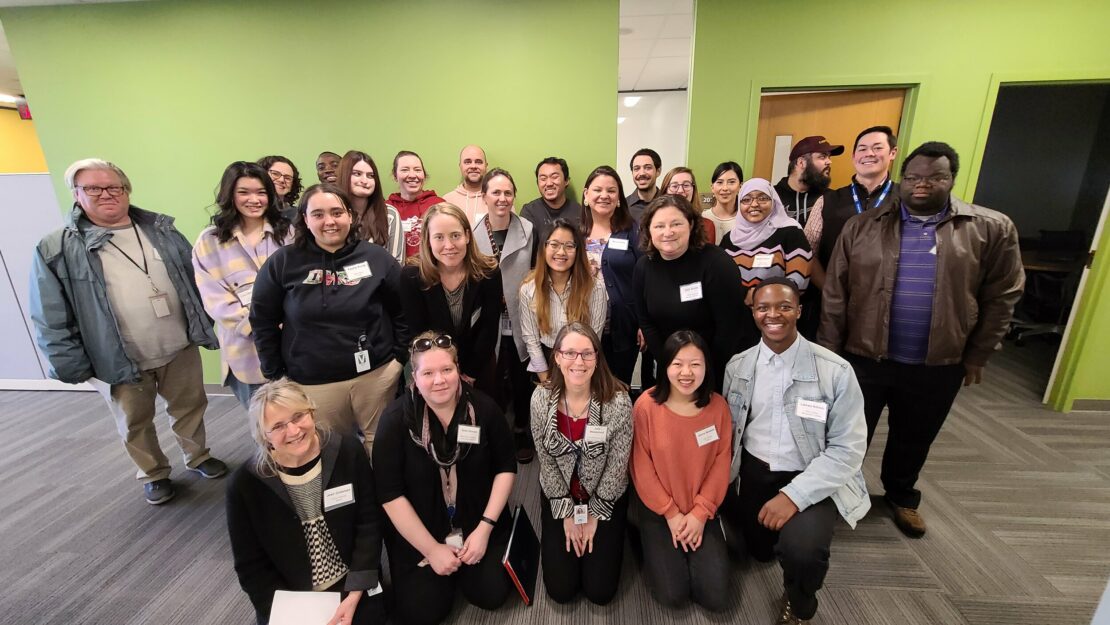 Career pathway program seeking applicants for second cohort
The program aims to increase diversity in environmental, natural resources careers
April 15, 2020
Applications are being accepted until May 15 for the second cohort of the Increasing Diversity in Environmental Careers (IDEC) program, a partnership between the Minnesota Department of Natural Resources, Conservation Corps Minnesota and Iowa, the Minnesota Pollution Control Agency, and the Minnesota Board of Water and Soil Resources.
The program, which was launched in summer 2019, creates pathways to natural resources and environmental careers for underrepresented students — racial or ethnic minorities, women, or individuals with disabilities — pursuing a degree in science, technology, engineering, or math.
The IDEC program provides students with critical support and workforce preparation as they progress throughout their academic journey to graduation and beyond. The program consists of three core components:
Fellowship: The fellowship provides students with a supportive community, a yearly academic scholarship, and professional development. Fellows work with the IDEC program manager who coordinates resources and helps them navigate challenges during the journey. Fellows attend in-person cohort sessions every other month during the academic school year to stay connected to their peers and participate in professional development opportunities.

Mentorship: Fellows are connected with professionals in the field who can share experiences and provide support. The mentorship aims to enhance college success, encourage personal and professional development, and promote career advancement by pairing fellows with employees at one of the participating state agencies.

Internship: The paid internship, which runs from May to August, allows fellows to learn more about environmental and natural resources career paths through paid, on-the-job experiences. After completing a first-year rotational internship, fellows can intern at the DNR, the MPCA or BWSR for their second and third summers. These internships allow fellows to gain work experiences in their desired career fields before graduation.
Applications will be accepted through May 15, 2020, for a cohort of 17 fellows who will begin the program at the start of the 2020 fall academic term. To be eligible, applicants must meet the following criteria:
Legally authorized to work in the United States

Ethnic or racial minorities, women, or individuals with a disability
(Definition of Disability defined by MN Statute 363A.02 Subdivision 12)

1st-year student at a two-year college OR college freshman, sophomore, and junior student (as of Fall 2020) pursuing a STEM/Natural Resources degree with a desire to work in environmental/ natural resources careers upon graduation

Accepted to or currently enrolled in a two or four-year full-time undergraduate program at an accredited Minnesota state, community, private, or tribal college/university

Willingness to commit to the full IDEC program (see program timeline)
The IDEC program is funded by the Minnesota Environmental and Natural Resources Trust Fund. To learn more, visit www.conservationcorps.org/IDEC or contact May Yang-Lee at may.yang@conservationcorps.org or 651-785-6209.
###
About Conservation Corps Minnesota & Iowa (CCMI): As a 501(c)(3) nonprofit AmeriCorps organization, Conservation Corps Minnesota & Iowa engages over 430 youth and young adults, ages 15 to 25, in programs and projects that improve access to outdoor recreation, provide habitat restoration on public lands,  restore and protect water quality, and respond to natural disasters. The organization's mission is to provide hands-on environmental stewardship and service-learning opportunities for youth and young adults. They perform conservation, natural resource management, and disaster response work throughout Minnesota, Iowa, and surrounding states.
About Minnesota Department of Natural Resources (DNR): The mission of the Minnesota DNR is to work with Minnesotans to conserve and manage the state's natural resources, to provide outdoor recreation opportunities, and to provide for commercial uses of natural resources in a way that creates a sustainable quality of life.
About Minnesota Pollution Control Agency (MPCA): The Minnesota Pollution Control Agency (MPCA) monitors environmental quality, offers technical and financial assistance, and enforces environmental regulations. The agency finds and cleans up spills or leaks that can affect our health and environment. Staff develop statewide policy and support environmental education. The MPCA's mission is to protect and improve the environment and human health.
About Board of Water & Soil Resources (BWSR): BWSR's mission is to improve and protect Minnesota's water and soil resources by working in partnership with local organizations and private landowners. Core functions include implementing the state's soil and water conservation policy, comprehensive local water management, and the Wetland Conservation Act as it relates to the 41.7 million acres of private land in Minnesota.