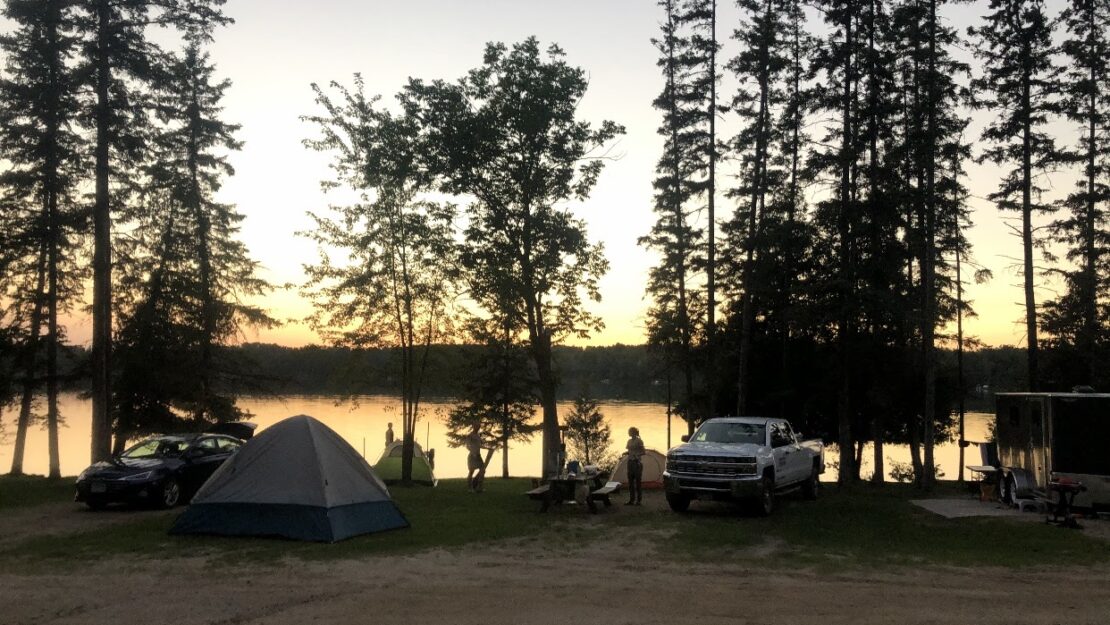 by Jenny Sherren, North District Field Crew Member/ AmeriCorps Member
One of the questions I had when looking at a position with the Corps was what does a usual day looks like. I was very surprised when I could not get a clear answer. Staff simply told me it varies from day to day. Now that I am well into my term I understand why that question is so hard. Our schedule is almost always Monday-Thursday 7 am-5:30 pm. But where we are and what we are doing is very different week to week. So, I am going to try to give a quick outline to any of you who are also wondering what a day in the life of a Corps Member is like.
First off, we could be local or on spike. Being local means that our project site is within an hour of our shop. If we are on spike, we will be traveling over an hour for the project and camping for the week. So far the furthest we have gone for a spike was just over 4 hours.
Here's what our local schedule looks like:
7:00 am: Arrive at the shop.
7:00-7:45ish am: Complete truck checks and load trucks with tools needed on the project.
7:45-8ish am: Stop at a gas station for gas (if needed).
8ish-? am: Drive to the project site. If it's the start of the week or a new project we will meet with the project host to go over what they need us to do, why we are doing it, and what expectations they have.
Before starting work: Stretch! Our crew has a different stretch question each person answers while they share their chosen stretch for that morning.
Noon: Lunch! (Pack your own from home)
12:30 pm: Back to work!
4:30-5ish pm: Head back to the shop. The time we leave the project site depends on how far we are from the shop and how much tool maintenance needs to be completed.
5:30 pm: Head home!
Now for our spike schedule. This is for days where we are already in the city we are working in for the week, so Tuesday and Wednesday. For Monday and Thursday, the schedule would just have travel time included in the morning and afternoon respectively.
???: Wake up and get yourself ready for the day. Make breakfast and pack lunches for the day. Food for the week is usually bought after the workday on Monday and is paid for by the Corps.
7:00 am: Perform truck checks and head to the project site.
7:45-8:00ish am: Arrive at the project site, stretch, and start work.
Noon: Lunch!
12:30 pm: Back to work!
4:00-5:00ish pm: Head back to the campsite or hotel/Airbnb. We stay in hotels/Airbnb in the colder months (thankfully).
Evening: Make dinner with crewmates and settle down for the evening. We usually hang out after dinner and play some games, too. All the campsites we've stayed at have had nice showers and bathrooms to get all cleaned up before bed.
Note: In both of these outlined schedules there are also two 15 minute breaks included. These are taken randomly and usually depend on when the crew needs a break.
My crew and I have spent 3 weeks being local and 10 weeks on spike (not consecutively) this term. Our projects have included tree planting and caging invasive species removal, shoreline restoration, rain garden maintenance, trail maintenance, and ADA dock assembly. The term has been challenging at times but I am so glad I decided to join the Corps. It has been so rewarding and empowering.
Hopefully, this clears some things up for you. It is definitely daunting going into a position with long workdays outdoors doing very physical work. If you are thinking about joining, I highly encourage taking the leap and applying! I am very glad I did.