A New Appreciation for the Outdoors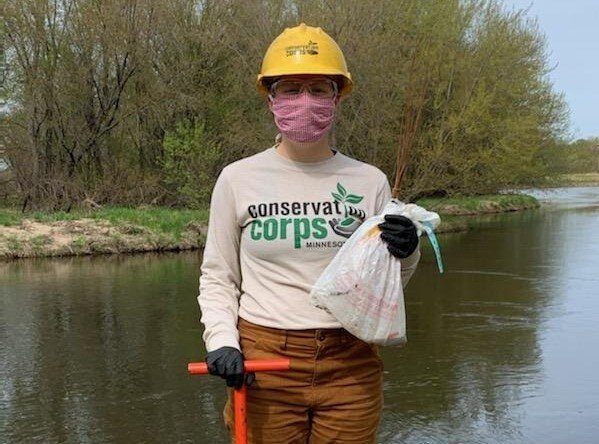 by Kayla Wagner, Central District Field Crew Member/ AmeriCorps Member
I had barely begun my position as a field crew/ AmeriCorps member with Conservation Corps MN & IA when the COVID-19 pandemic hit the state of Minnesota and caused an uncertain future. I spent two weeks training, two weeks in the field, and was about to embark on a six-day training with the Wildfire Academy. Unfortunately, the decision was made in March to cancel all fieldwork until further notice. We had seven weeks without fieldwork. The main reason my fellow Conservation Corps members signed up had unfortunately been canceled.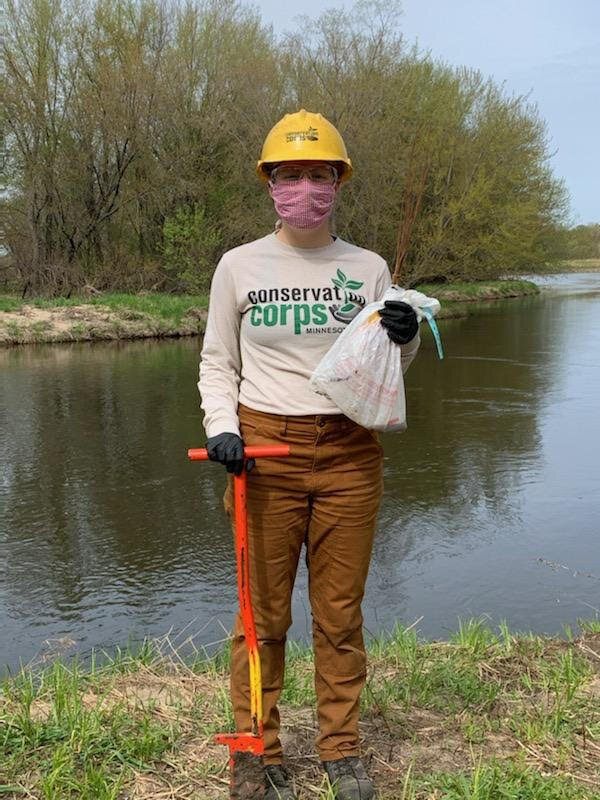 Not knowing when and how we would be able to return to fieldwork caused panic, stress, fear, and anxiety. The whole world seemed to turn upside-down. My supervisors combatted this with emails containing lighthearted anecdotes, words of encouragement that they would do everything they could to take care of our holistic wellbeing, and , above all, hope. People who work for and serve with Conservation Corps care about individuals. When you join the Corps, you are not simply a crew member but part of something that matters.
During this scary time, the outdoors has been a place of refuge for me, and for many people. It fills my heart to see the amount of people escape to the outdoors for comfort and instills the importance of our outdoor spaces. I am happy to announce that as of May 5th, we resumed fieldwork. Returning to fieldwork has never been more fulfilling. Before the pandemic hit, I was exhausted and dragging my feet, but now it feels effortless to jump out of bed and head to service. Don't get me wrong, I am still tired but have found a new appreciation and passion for the work that I do for Conservation Corps.