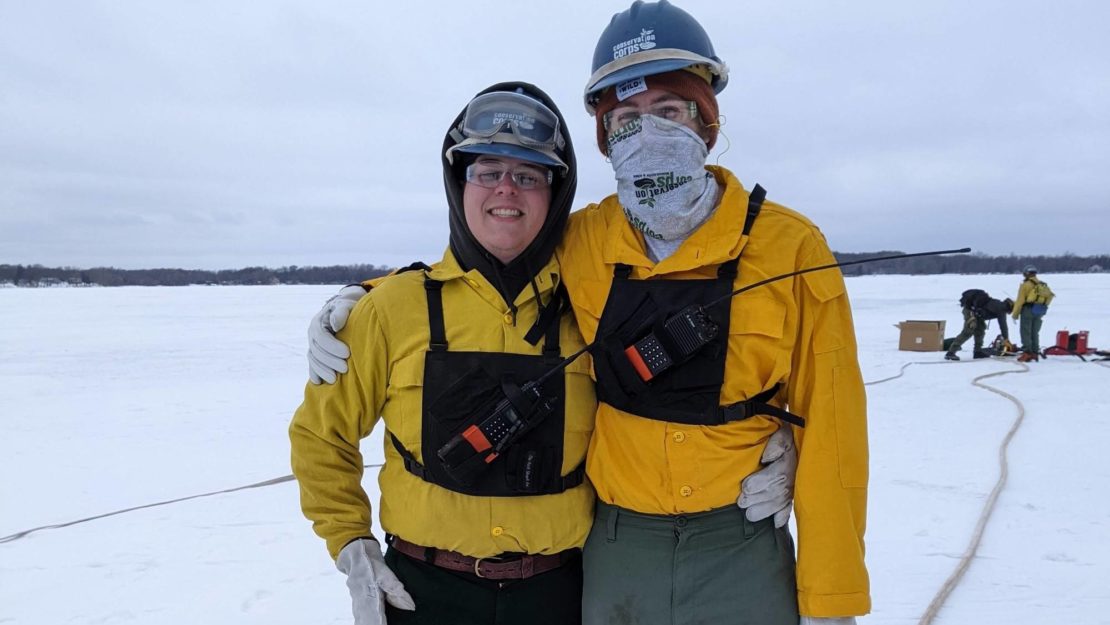 By Cyrus Bird-Walker, Brainerd Field Crew Leader / AmeriCorps Member
I'm originally from Maryland, a place not quite as cold as Minnesota. So, it took some time for me to adjust to a new location. My car as well, with it dying after a negative 30 degree night. Thankfully, my crewmate/roommate helped jumpstart my car SEVERAL times (shoutout to Chris). I'll be honest to admit that it has been a stressful process, just ask my cat Charlie! I came to Conservation Corps with the goals of learning new skills, getting to know people, and to further enrich myself. But this opportunity with Conservation Corps is something that will help pave the path of my future.
Just in these first few months have I learned so much. I've learned how to operate a chainsaw, know how to maintenance it, and fell a tree ON MY OWN. In crew leader training I learned how much effort it takes to limb a cedar tree before actually felling it. I've also learned how to identify species like box elder, red pine, birch, and aspen. During our north district training I picked a tree I deemed large enough for a challenge but easy enough given its lean. We determined it was 55 feet tall or so with a diameter of approximately 11 inches. My hinge wood wasn't perfect, but man did it fall just as I wanted. With it rotting some inside, it fell quicker than I expected, catching me by surprise a little bit. The training I received and the trigger time chainsawing helped me become certified with the Corps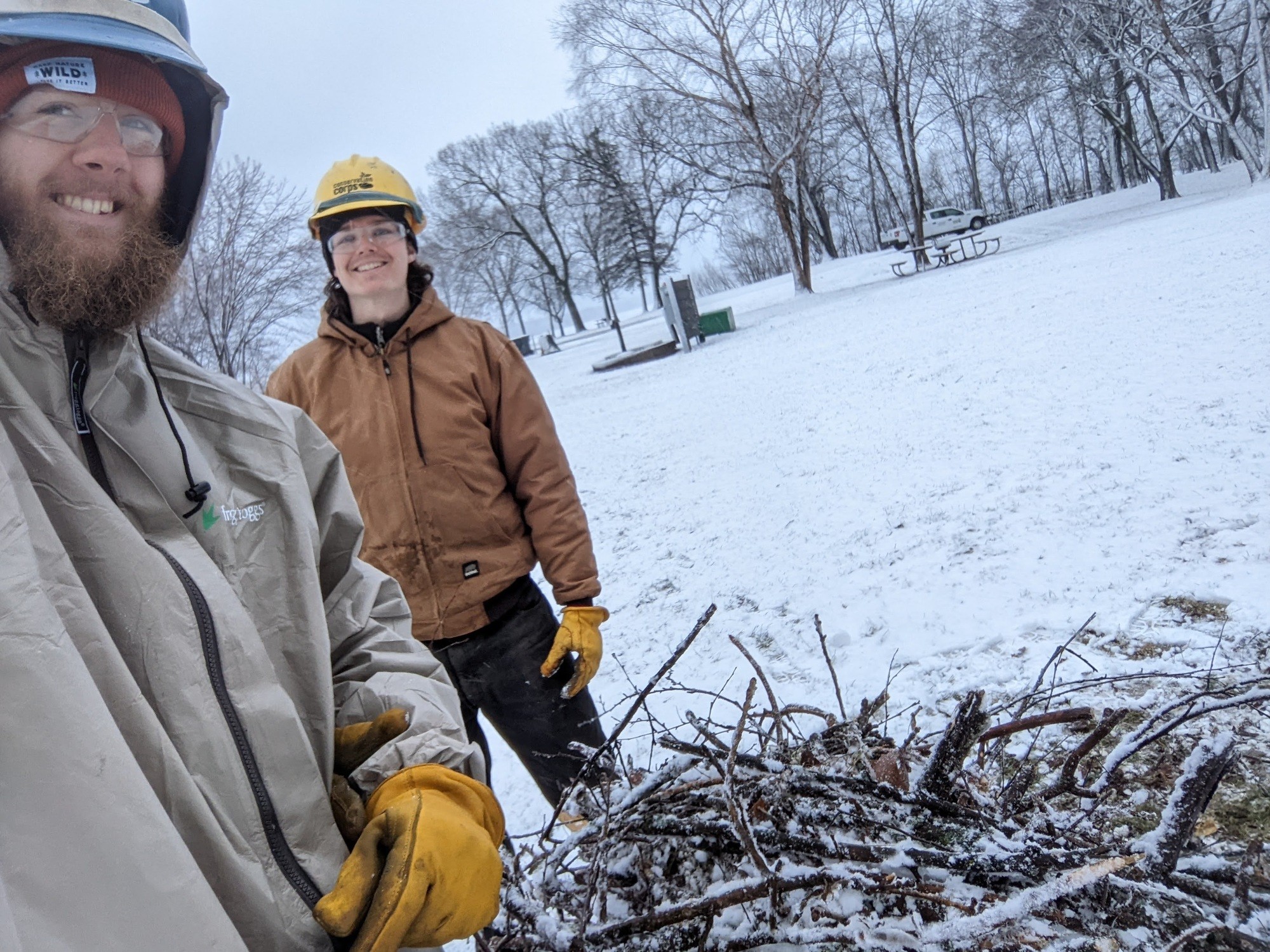 The Corps has also taught me how to be a better and safer driver, something that has rubbed off on me well. That safety and awareness helped my crewmate and I several times this past week. An eager driver deciding to cross through the intersection while I had no stop sign is one example. I had the training to slow down before proceeding through, mitigating any close calls from happening. On our last day of the project, driving to the work site, we avoided a rough wheel from another unlucky individual. The wheel had been rolling in our direction. Luckily my crewmate Chris was able to warn me, allowing me to brake enough out of its path. Would it be weird to say this isn't the first time my family has been involved with rogue wheels? We got to witness the ice breaking up, and audibly, flowing down the river. Nonetheless, life brings you a variety of situations, so be aware of your surroundings, good and bad.
I have gained friends with my fellow crew leaders and crew members in the north. They have shown kindness and an eagerness to learn with one another. I look forward to the year ahead of us including working with other crews, going out on fire – that is, after passing the pack test –  or disaster, and experiencing a variety of projects to further develop my set of skills.