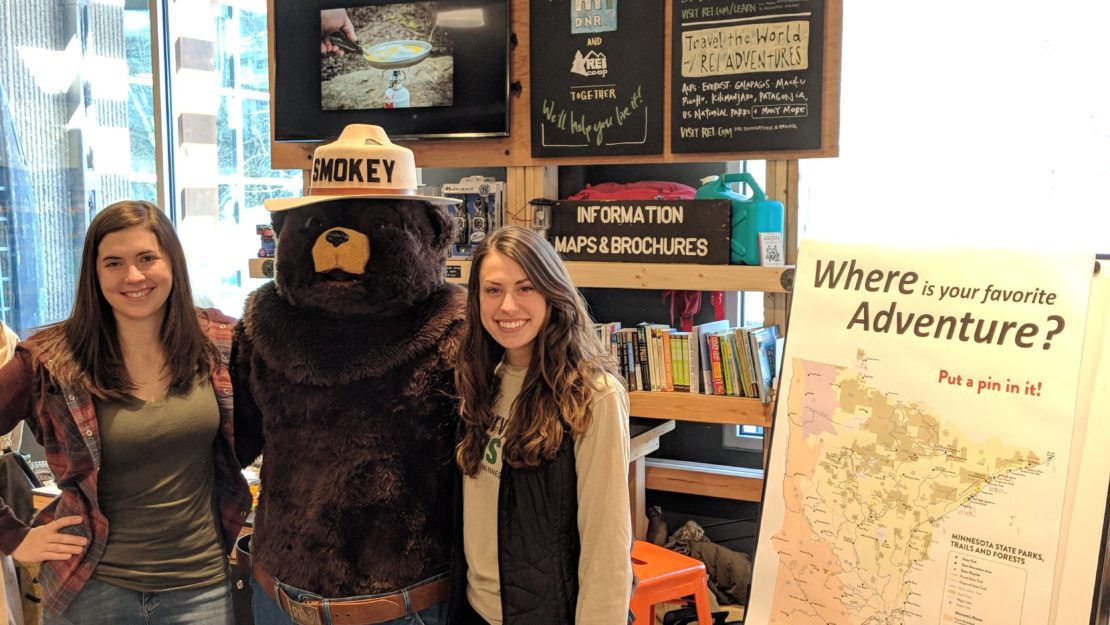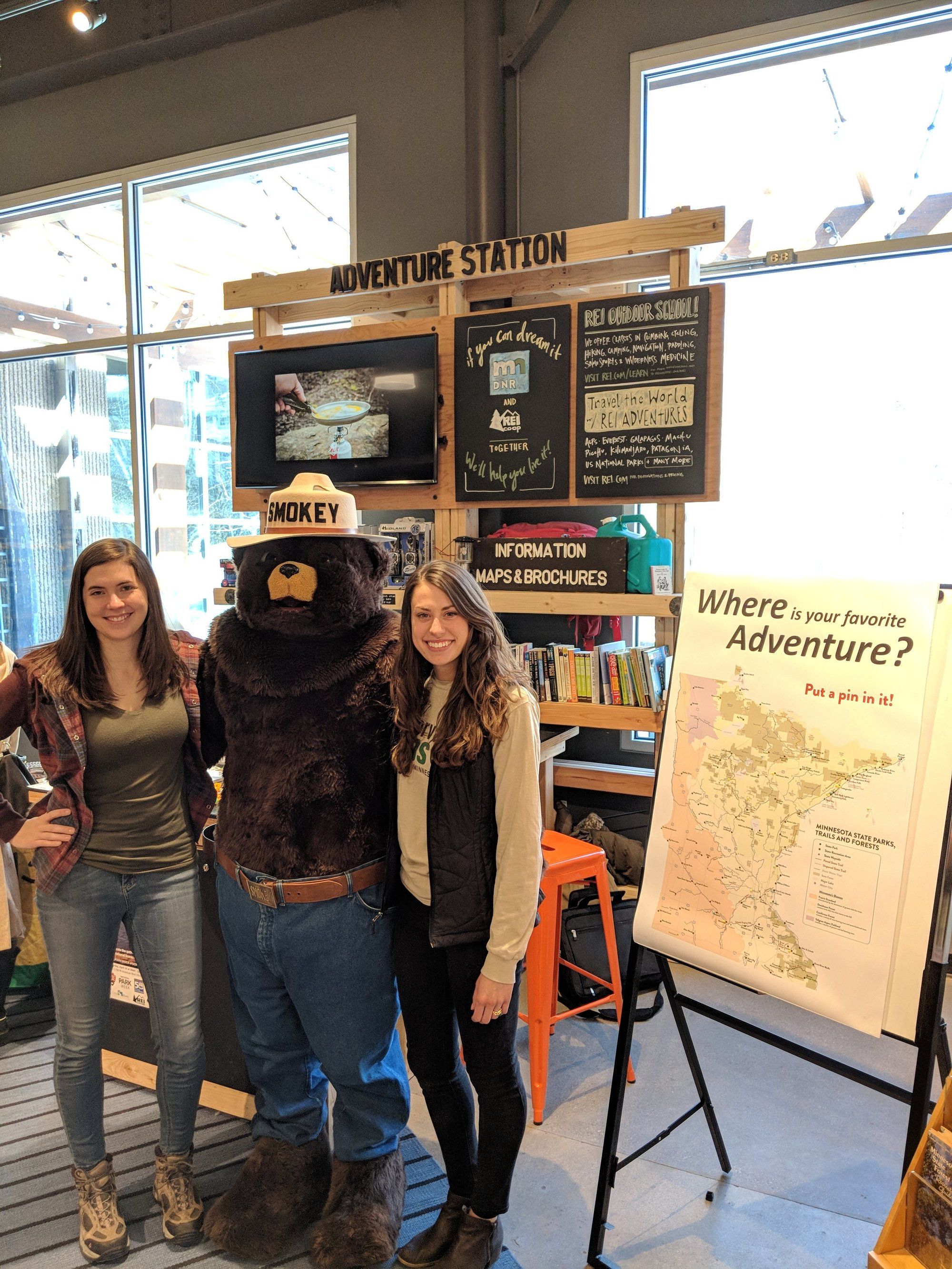 Need help planning your next outdoor excursion? Stop by the new Adventure Station at REI in Bloomington! The Minnesota Department of Natural Resources Parks and Trails Department and REI have partnered to launch the Adventure Station, a space to get free resources and advice on outdoor trip-planning.
Helping staff this new station is Individual Placement, Aimee Junget. Aimee is the Urban Outreach Specialist placed at the DNR, a new position focused on connecting new audiences to the outdoors.  "I love connecting people to things they didn't know are available," said Aimee. The Adventure Station is equipped with resources such as brochures, maps, iPads and guidebooks to connect people to new opportunities in the outdoors. "I have had great conversations with a variety of people. From those that have never stayed at a State Park to one guy who has been to every State Park in the state!" said Aimee.
Visitors can use the Adventure Station to plan their trip from start to finish. Aimee helped two women plan their first camper cabin trip from scratch! "It is fun to plan a trip with someone who is so excited to try something they have never done before," said Aimee. And even though there is still snow on the ground, people are anxious to get outside to camp, climb, cycle and paddle at Minnesota state parks and trails. Bike trips are especially popular!
As a second year AmeriCorps member in our Field Crew and Individual Placement program, Aimee appreciates the variety of experience she has gained with the Corps, and is making the most of this brand new position.  She is excited to continue to build partnerships in order to connect new audiences to the outdoors.
The REI Adventure Station will be staffed regularly Tuesday through Friday from 11 a.m. to 7 p.m. as well as Saturday and Sunday from 10 a.m. to 6 p.m.