Alumni Advisory Council Accomplishments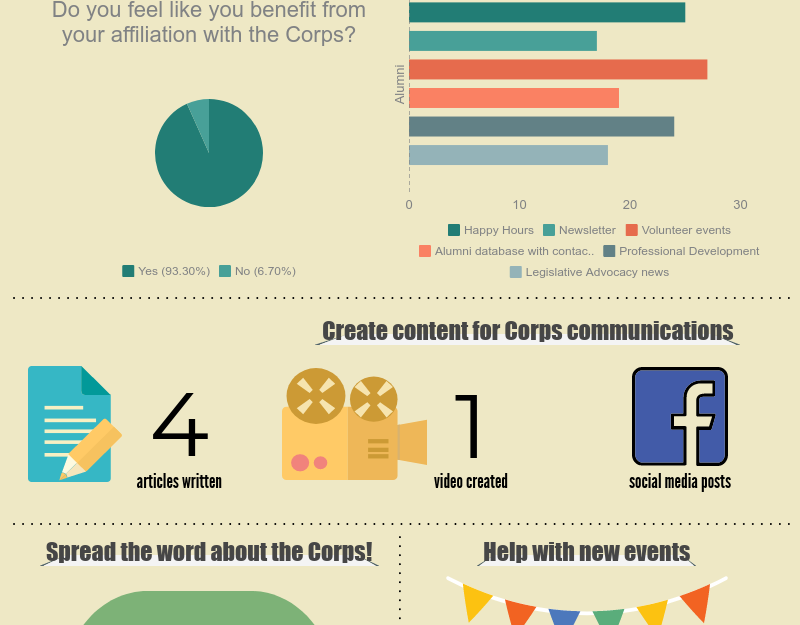 2017 marked the first year of Conservation Corps Minnesota & Iowa's Alumni Advisory Council. The council was created to support our mission and goals by helping the organization strengthen our alumni network. Seven members joined the council this year and helped develop alumni engagement strategies, assisted with planning events, recruitment efforts, and fundraising and provided input to staff and board from an alumni perspective.
Through quarterly meetings and ongoing communication throughout the year, our team researched alumni needs & wants, tested new events, shared ideas and built a framework for ongoing Alumni Council projects.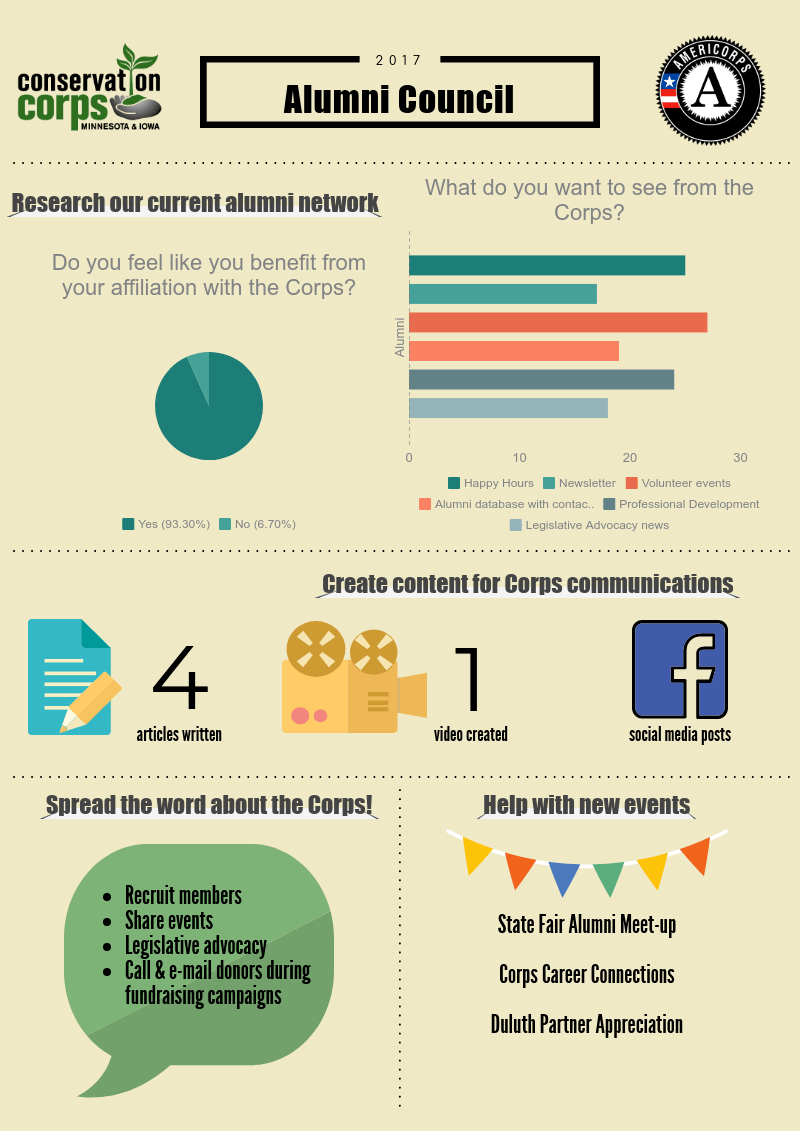 Hear from one of our Alumni Council members, Caitie Ryan-Norton:
This year 7 alumni have been serving on the Alumni Council to engage Conservation Corps alums, and connect current and future corps members to some of the opportunities and pathways that the Corps can open up for individuals. As council members we have helped to coordinate and facilitate events, written articles, and encouraged engagement in our communities.
The Corps has led each members of the council on unique pathways, from a 35 year career in natural resources, to continued service in the United States Coast Guard, to working to make our natural resources accessible to all people. The skills and relationships we have built throughout our time working with the Corps has been invaluable.
This year we have been asking current and former members of the Corps about what they learned during their service term. As I reflect on this question, and as the year draws to a close, I see how the Corps taught me to value the work of those around me, and the importance of a strong work ethic. I have also developed friendships that have stretched far beyond the hours spent managing our natural resources.
As we look ahead to 2018 I would encourage each alum and friend of the Conservation Corps to continue looking at the impact the Corps has had on your life. There are many ways to remain engaged in the day to day projects of the Corps, including joining the Alumni Advisory Council, recruiting future corps members, donating to support the work the Corps does, and simply reflecting and sharing your own experiences.
I would also like to give thanks to everyone who has contributed to making the Corps experience a positive one for so many young people. It is up to us to continue voicing how important this work is to all of our lives.
Thank you!
Caitie Ryan-Norton