AmeriCorps Service Term, Internship, Job… What's the Difference?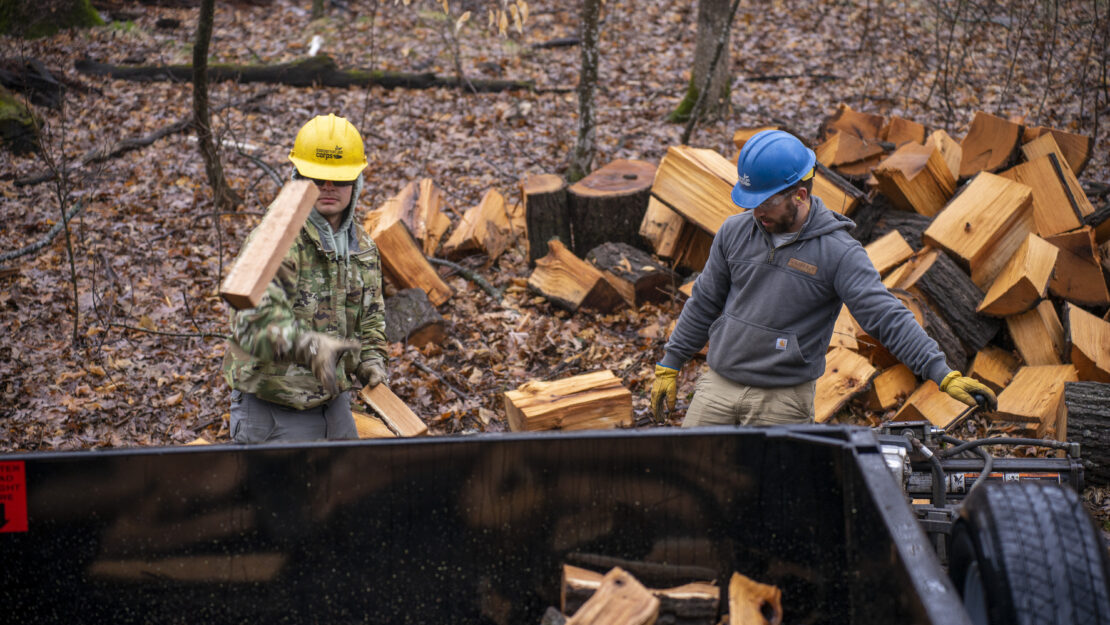 By Sommer Meyer, Central Field Specialist / AmeriCorps Member
As you scroll through the Conservation Corps Minnesota & Iowa (CCMI) website, you may notice the phrase "AmeriCorps service." Many people equate what we do while in the Corps with a job or an internship, but in truth, we are AmeriCorps service members completing a service term. But what is the difference? To help you understand what being a Conservation Corps member means, and how it differs from a regular job or internship, the specifics of each will be explored.
What is a job? Pretty much everyone is familiar with the concept of a "job." You go to work, you get paid. Specifically, the Oxford English Dictionary defines a job as "a paid position of regular employment." Jobs can be full-time or part-time, paid hourly or salaried, an office job or a trade, seasonal/temporary or year-round, public or private sector, and so many other things.
What is an internship? Internships are a little bit more specific than jobs. According to the Oxford English Dictionary, an internship is "the position of a student or trainee who works in an organization, sometimes without pay, in order to gain work experience or satisfy requirements for a qualification." Many college students complete internships to gain experience or as part of their curriculum. While internships can be full-time or part-time, they are almost always for a limited duration (i.e. a year, a semester, or a summer). Some industry- or organization-specific terms for internships or similar programs include cooperative education, externships, practicums, or apprenticeships.
What is an AmeriCorps service term? AmeriCorps defines itself as "the federal agency for national service and volunteerism." An AmeriCorps member is therefore completing a service term or considered an AmeriCorps member, instead of being "employed" as in a job or internship. AmeriCorps service terms, like internships, are fixed in duration; however, depending on the AmeriCorps program, you can complete multiple service terms (CCMI allows for the equivalent of 4 full-year service terms). AmeriCorps programs are also focused on serving and giving back to our communities, while also providing AmeriCorps members with important professional development skills and training. There are six main areas of service: environmental stewardship (that's CCMI!), education, health, economic opportunity, veterans & military families, and disaster relief; AmeriCorps members in all six areas help strengthen and unite their communities!
What are the benefits of being an AmeriCorps member? While participating in AmeriCorps is considered service, you still receive a monthly stipend to cover basic living expenses during your term. Additionally, if you complete your full service term, you are eligible to receive the Segal AmeriCorps Education Award, which can be used as credit for student loans, or for future education expenses. If you don't have current student loans and aren't planning on attending a college or university after your service term, the education award can also be used in certain programs including study abroad, outdoor adventure courses, starting your own business, and various certifications! AmeriCorps members are eligible to receive up to 2 full-year (or equivalent) education awards if they decide to complete multiple service terms. As another benefit, while participating in an AmeriCorps service term, you may put any federal student loans and select private student loans you may have into deferment, and at the end of your term, any interest accrued during your service term may be repaid by AmeriCorps.
Now that the differences between a job, an internship, and an AmeriCorps service term have been explored, you will hopefully have the information required to determine what is best for you at this point in your life! You can find available AmeriCorps service positions with the Conservation Corps at www.conservationcorps.org/join or you can browse nation-wide AmeriCorps programs at www.americorps.gov/serve/fit-finder.