Apprenticing at the Pennington SWCD: A Photo Blog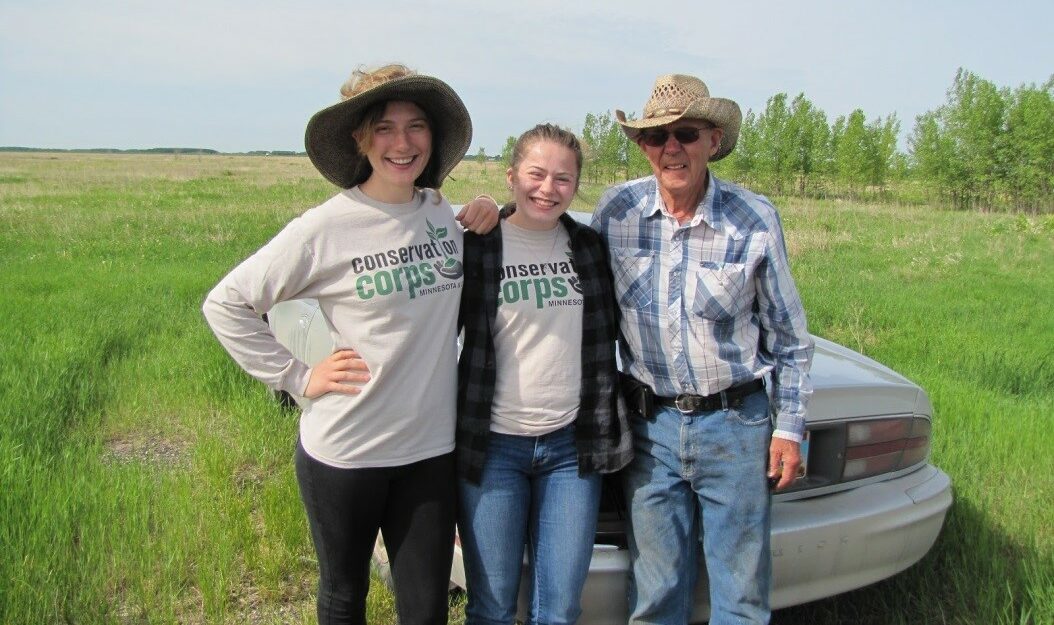 By Kelsey Gunvalson, Conservation Apprentice
Serving with the Conservation Corps has been an exciting opportunity where I have been able to put my interests and schooling to practical use. The entire duration of this Apprenticeship was eventful where I met many interesting people and learned technical skills to be applied throughout my professional career. This blog post is a broad, yet brief, overview of the many activities I was able to be a part of while completing my Apprenticeship at the Pennington Soil and Water Conservation District (SWCD) office.
Conservation Corps Orientation:  At the beginning of my Conservation Corps term of service, I attended an orientation at the Cloquet Forestry center where I met other Conservation Corps apprentices who were going through similar experiences. We sat by the campfire, played "ghosts in the graveyard", and swam through a swampy muck just to end up with a lot of leeches.
Land Surveying:  I learned that surveying fields is much more than "looking at stuff"; it is a detailed measurement of relative and absolute elevation on any given terrain using different fancy gadgets. One is called the R10 Trimble which takes a three-dimensional point including the absolute sea level elevation. The other surveying equipment uses a laser and rod that takes relative elevation differences over a set distance based off a specific benchmark measurement. This is used to analyze proper hydrological flow from an agricultural field to prevent soil erosion.
Tree Planting: Tree planting season was eventful with thousands of trees planted using a tree planter, along with the installation of weed barrier fabric and tree protector tubes to promote tree growth and weed control.  When it comes to tubing, I have learned how to aim a hammer and hit wooden stakes instead of my hand and built some muscle while I was at it. Matting the trees was fun too—I am not good at shoveling dirt.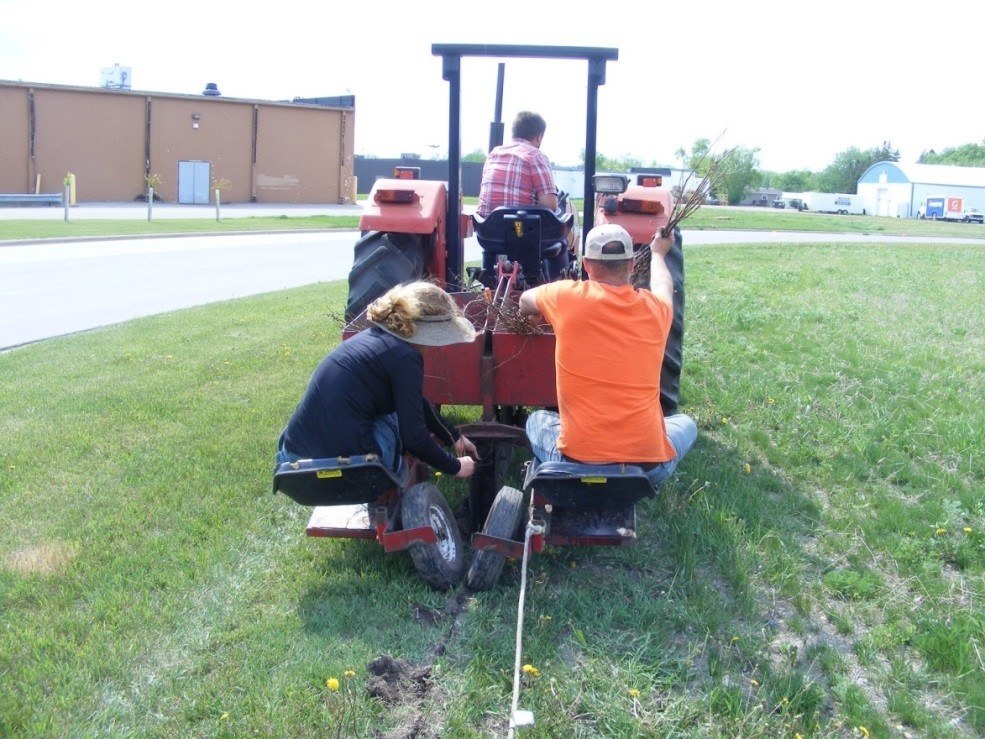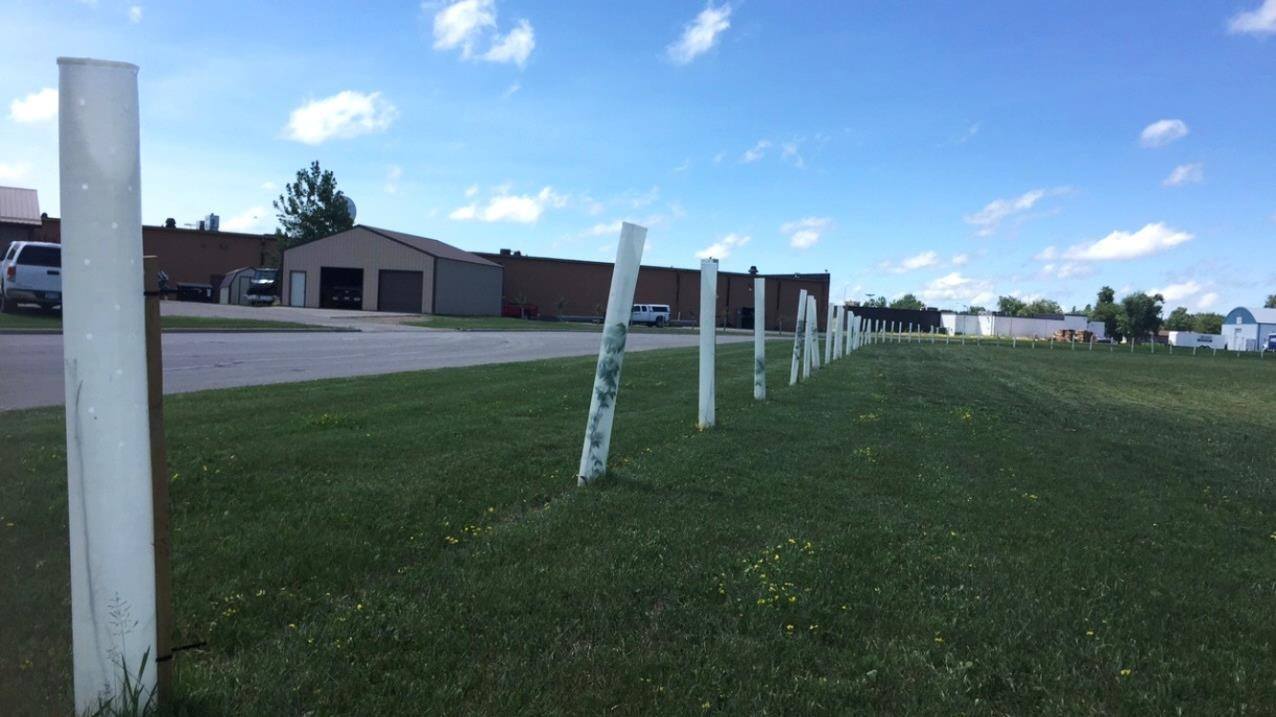 Shoreland Visits: While attending shoreland home visits, I learned the importance of adhering to current shoreland permitting standards aimed at keeping homes safe. I learned to use great caution if I ever choose to buy or build a home along a riverbank or large body of water to ensure it doesn't become a houseboat.
Easement Assessment: In early June, I went with Jill Fejszes from Pheasants Forever to assess WRP easements which were so densely vegetated it reminded me of a jungle safari, all we needed was a machete to clear a path. We talked to landowners about land management practices and strategies all while rediscovering my love of ticks. The landscape was beautiful and I was able to see monarch butterflies, lady slippers, and native prairie grasses. I will mostly remember the smell of native wildflowers.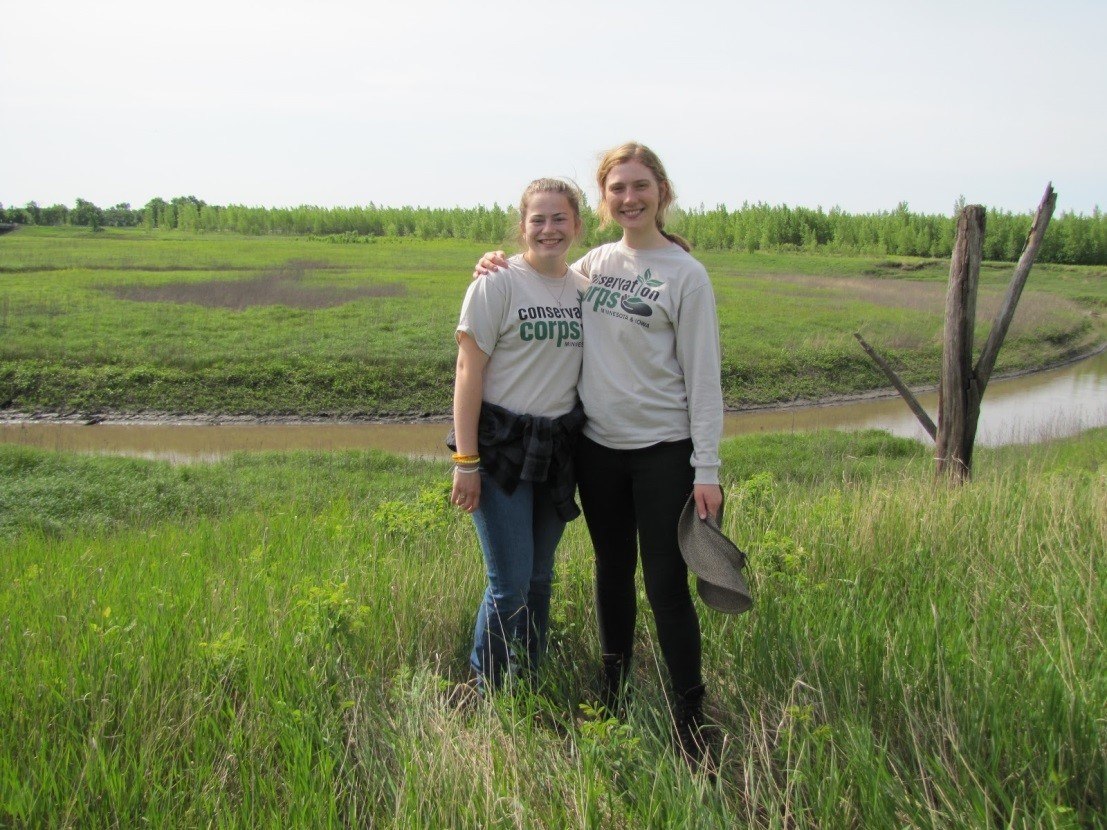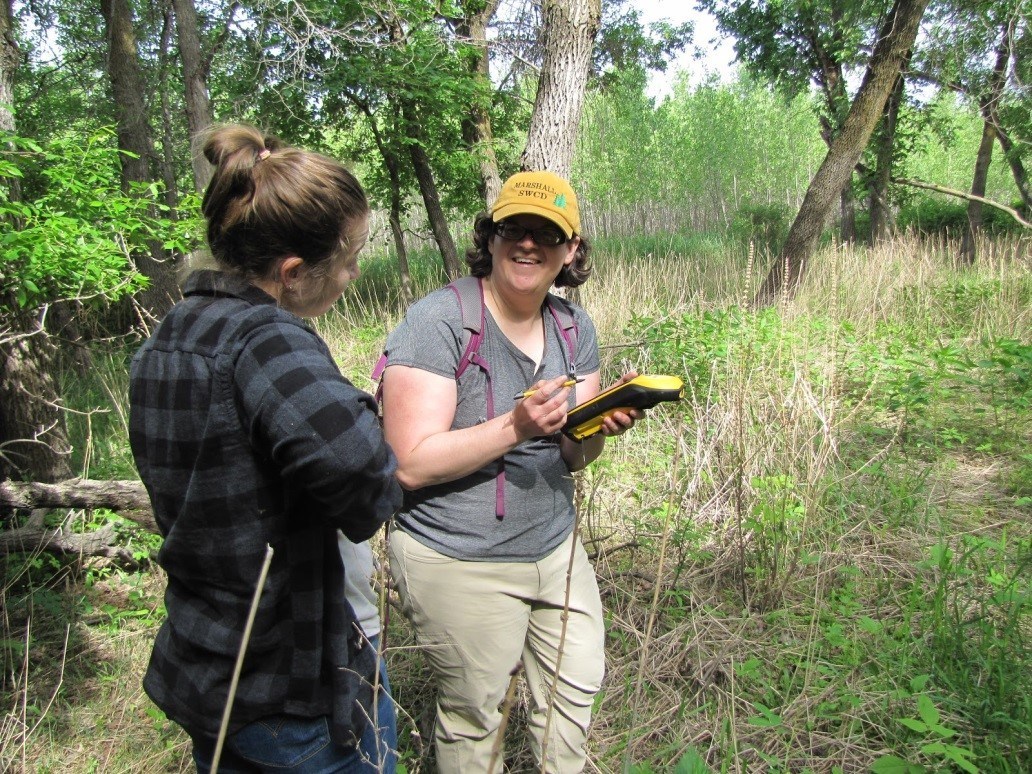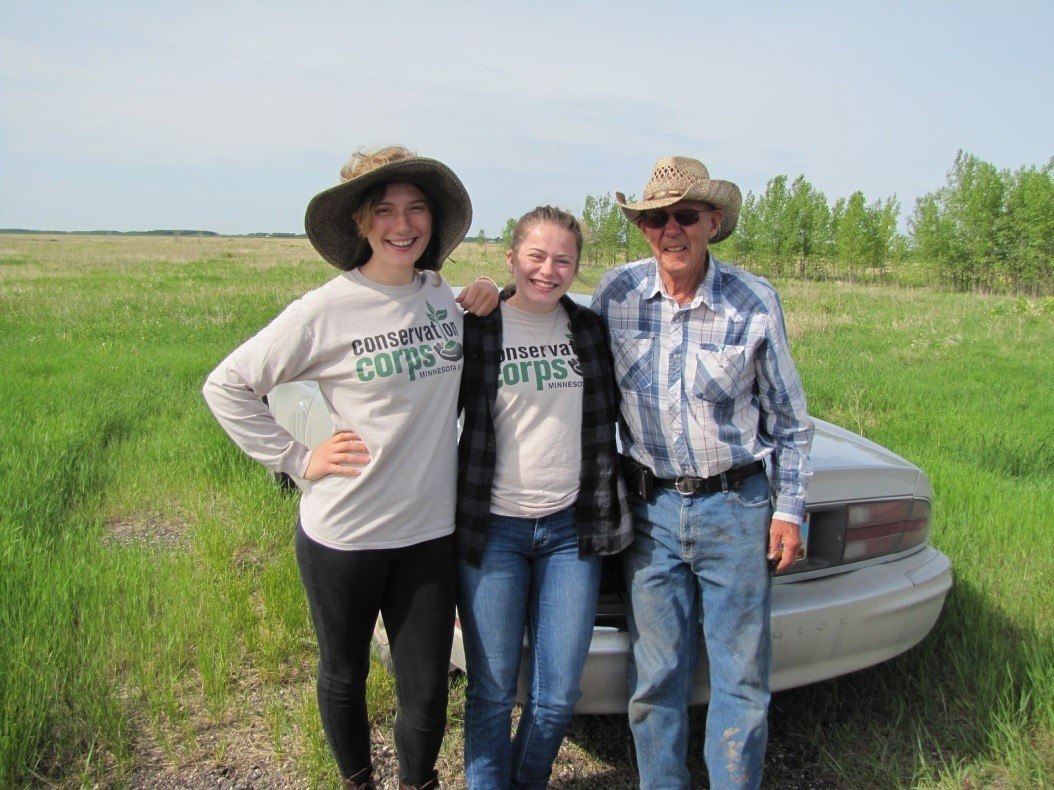 Water Quality: Peter Nelson taught me a lot about how he monitors groundwater levels and determines best practices for water quality. We also collected water quality samples throughout many rivers in Pennington County, which is important because some of the water becomes drinking water for the City of Thief River Falls. The process of collecting water quality samples had a personal tie as one of the river sample collection sites was on my family's farm. I was able to directly see how the water flowing through our land reacts to weather events and certain farming practices. This experience provided me a more holistic approach to understanding my individual relation to land and water. I also attended soil borings on landowners' properties to determine the soil profile to ensure proper septic system installation which protects groundwater and surface water from contamination. Peter also taught me how to measure groundwater levels on the beach ridges in western Pennington County. He explained how elevation, soil type, precipitation, and land practices affect the amount of groundwater present in wells.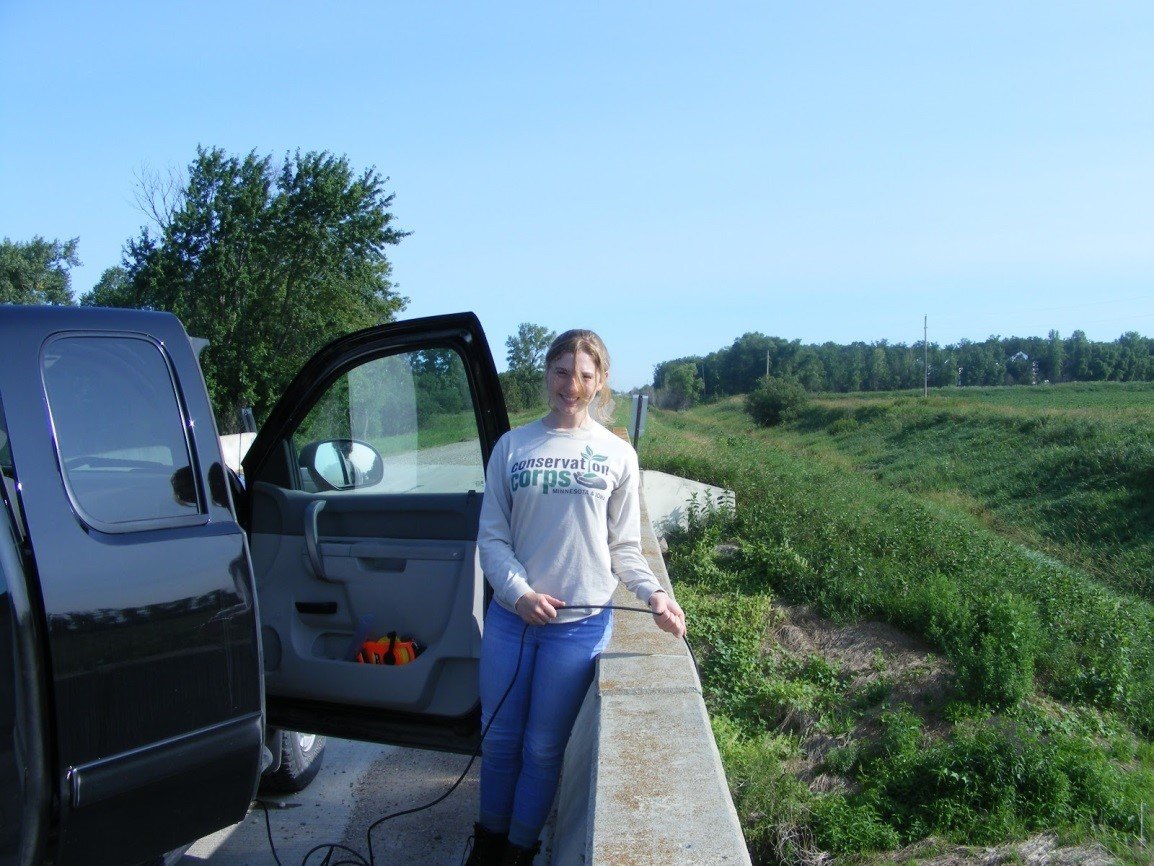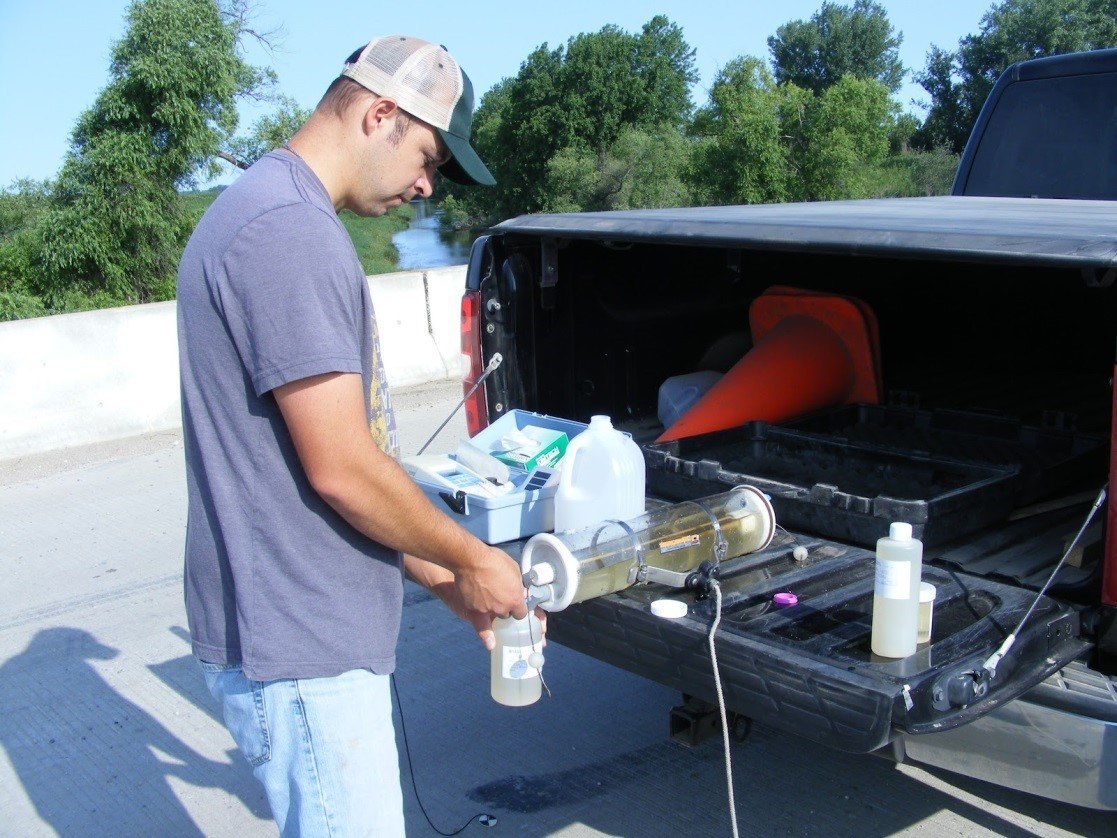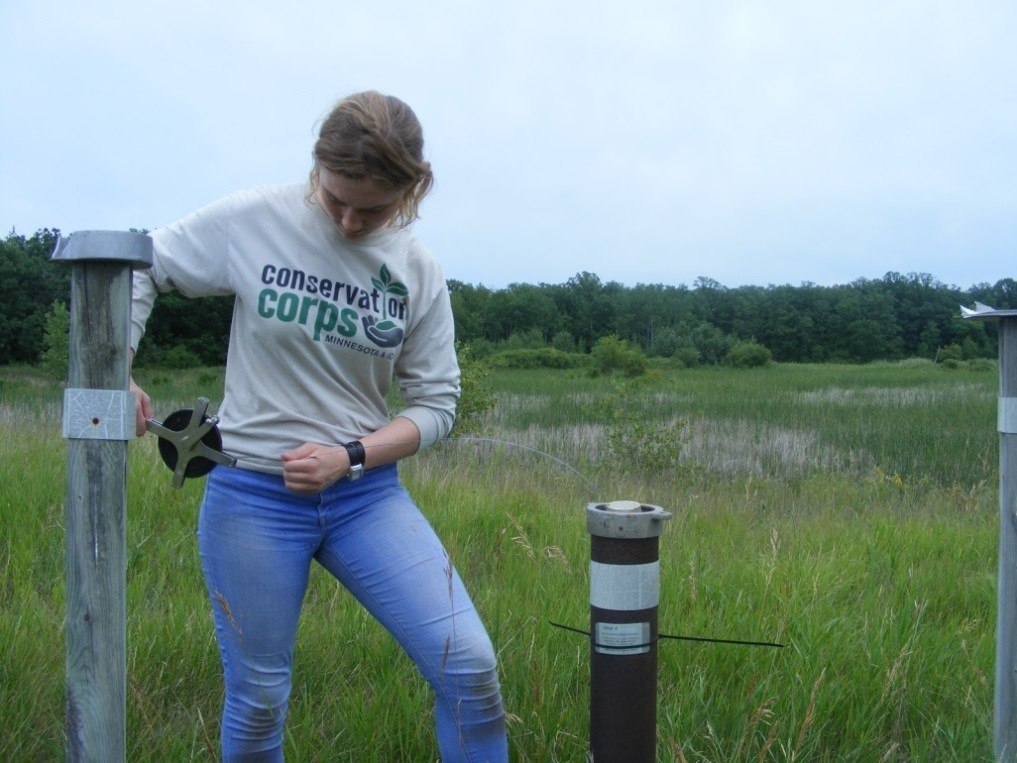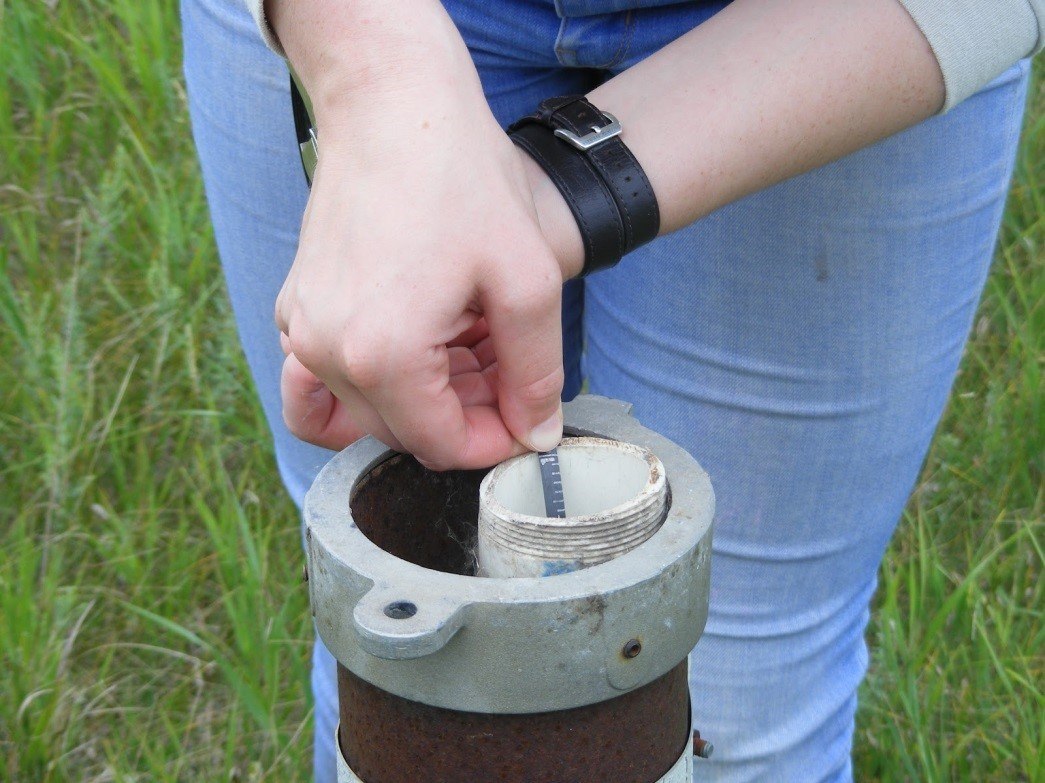 My experience with Conservation Corps has no doubt provided me a great opportunity to develop interpersonal and technical skills that will allow me to better understand conservation land management practices. I am quite happy with the invaluable experiences I have had, and how much I have learned. Thank you for that.