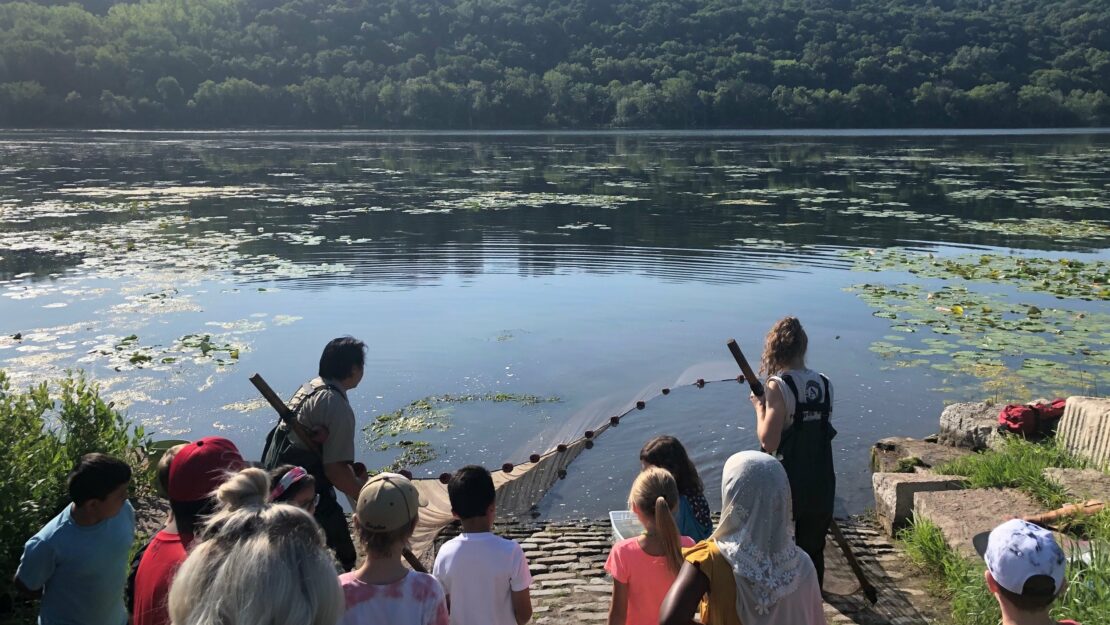 By Kaia Bierman, urban outreach specialist/ AmeriCorps member with MN DNR Parks and Trails through Conservation Corps' Individual Placement program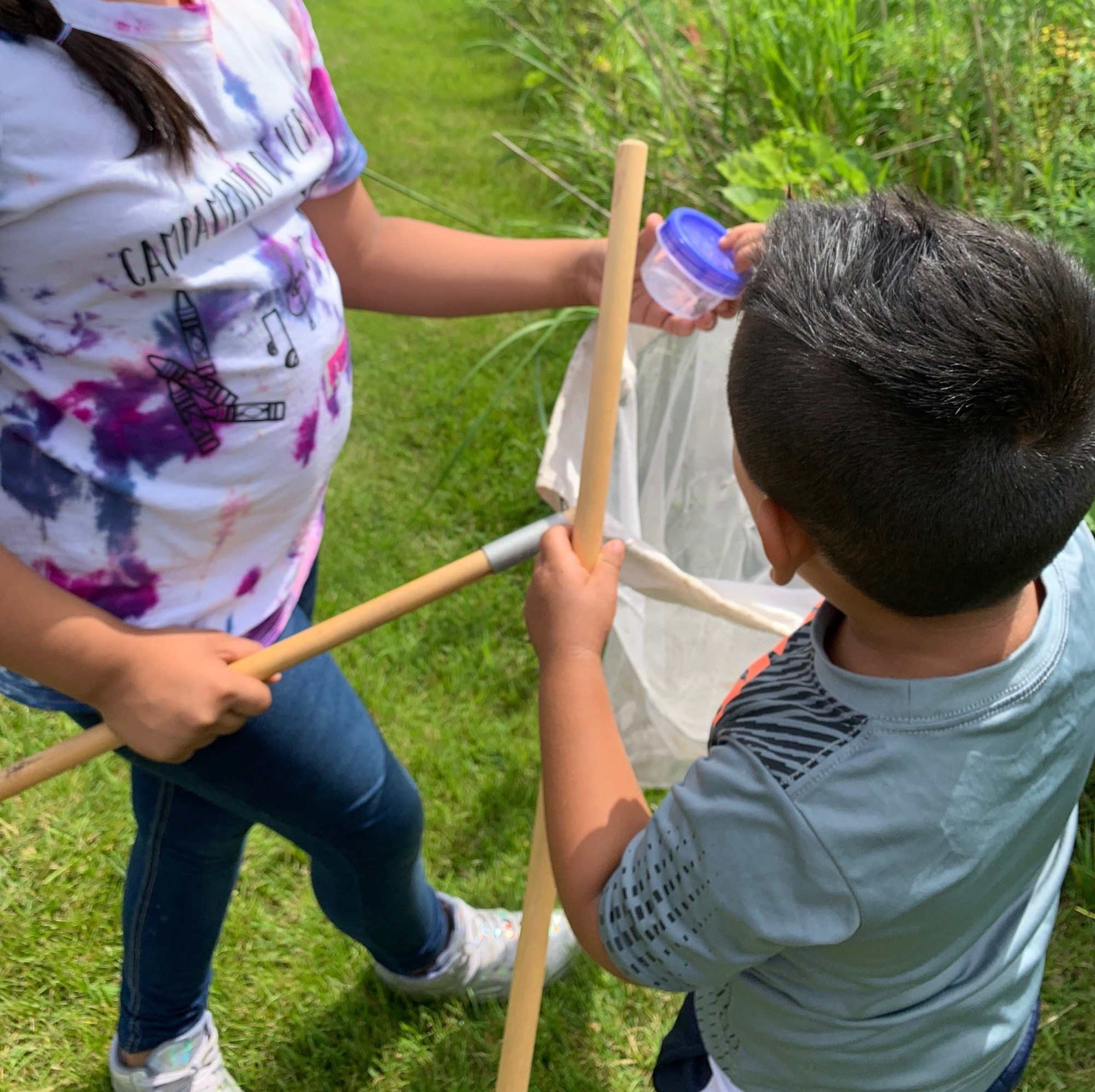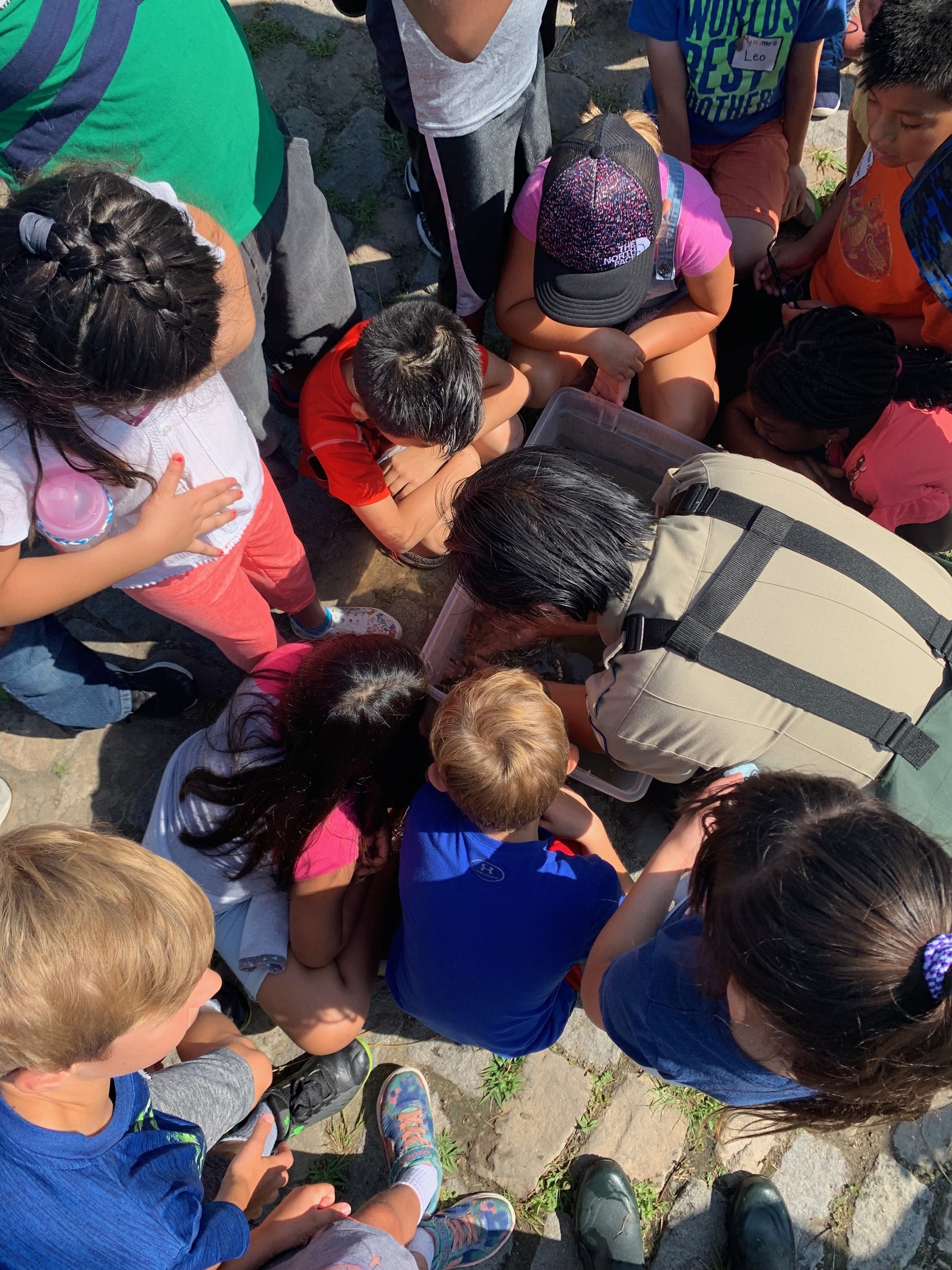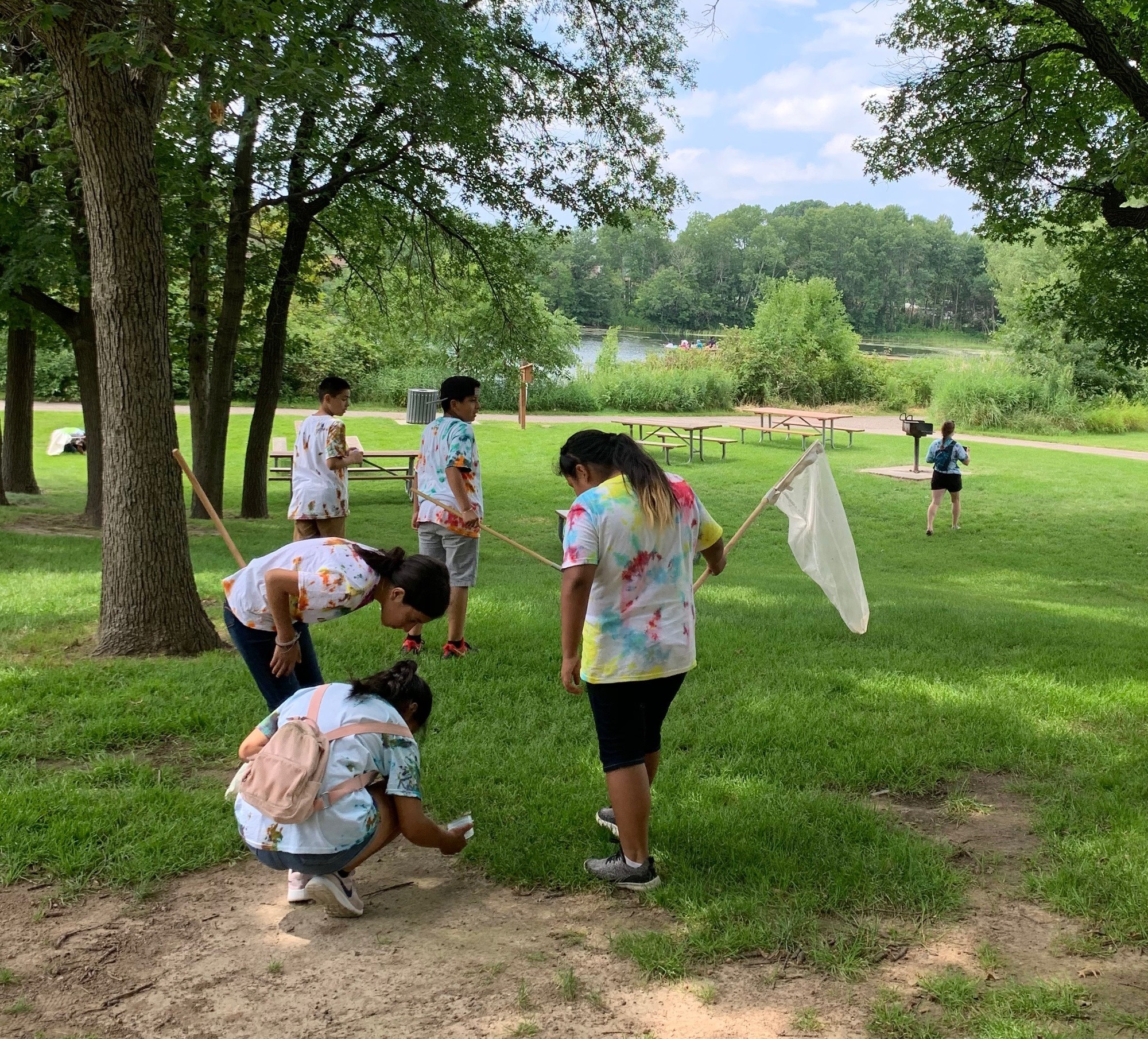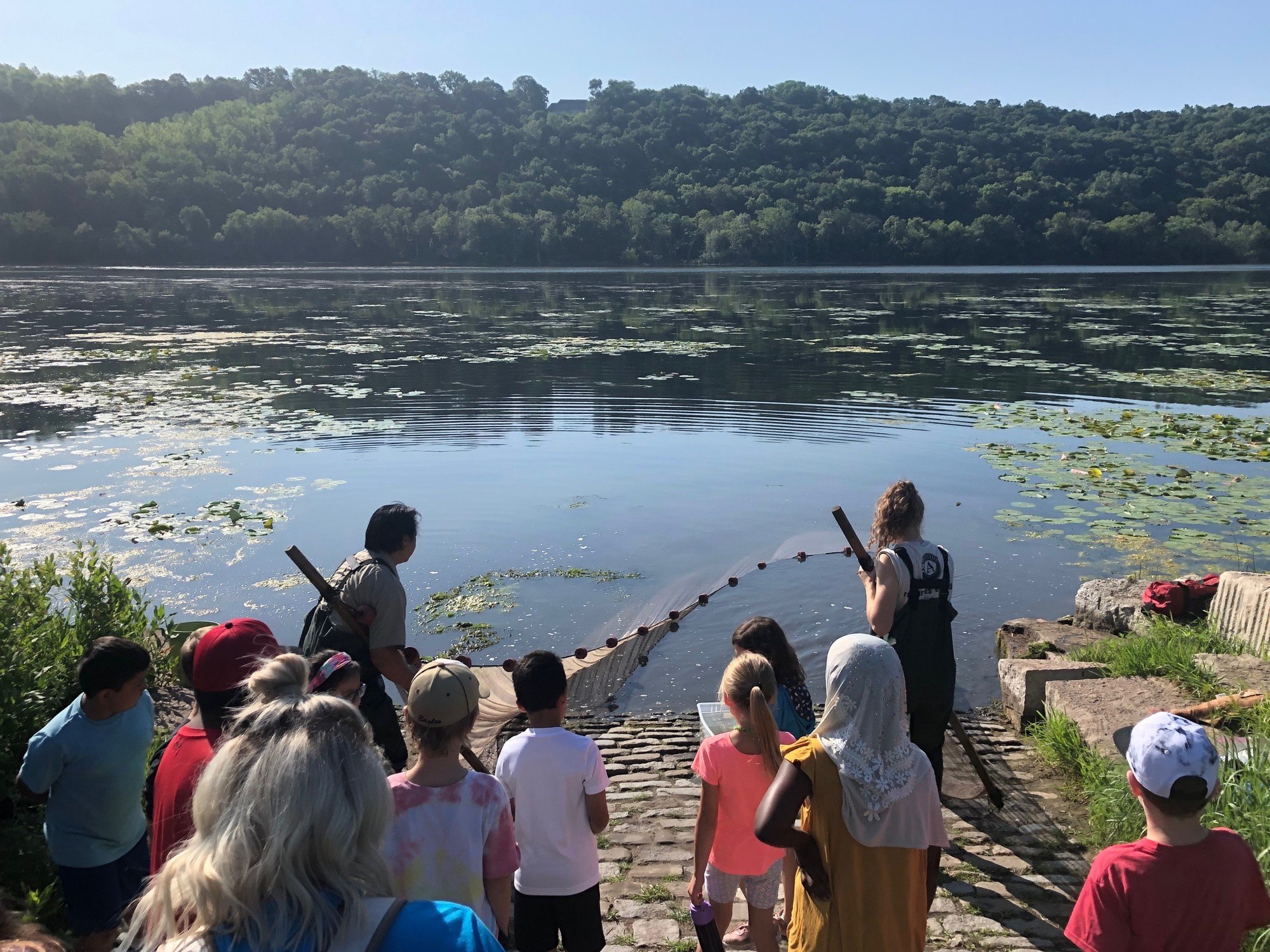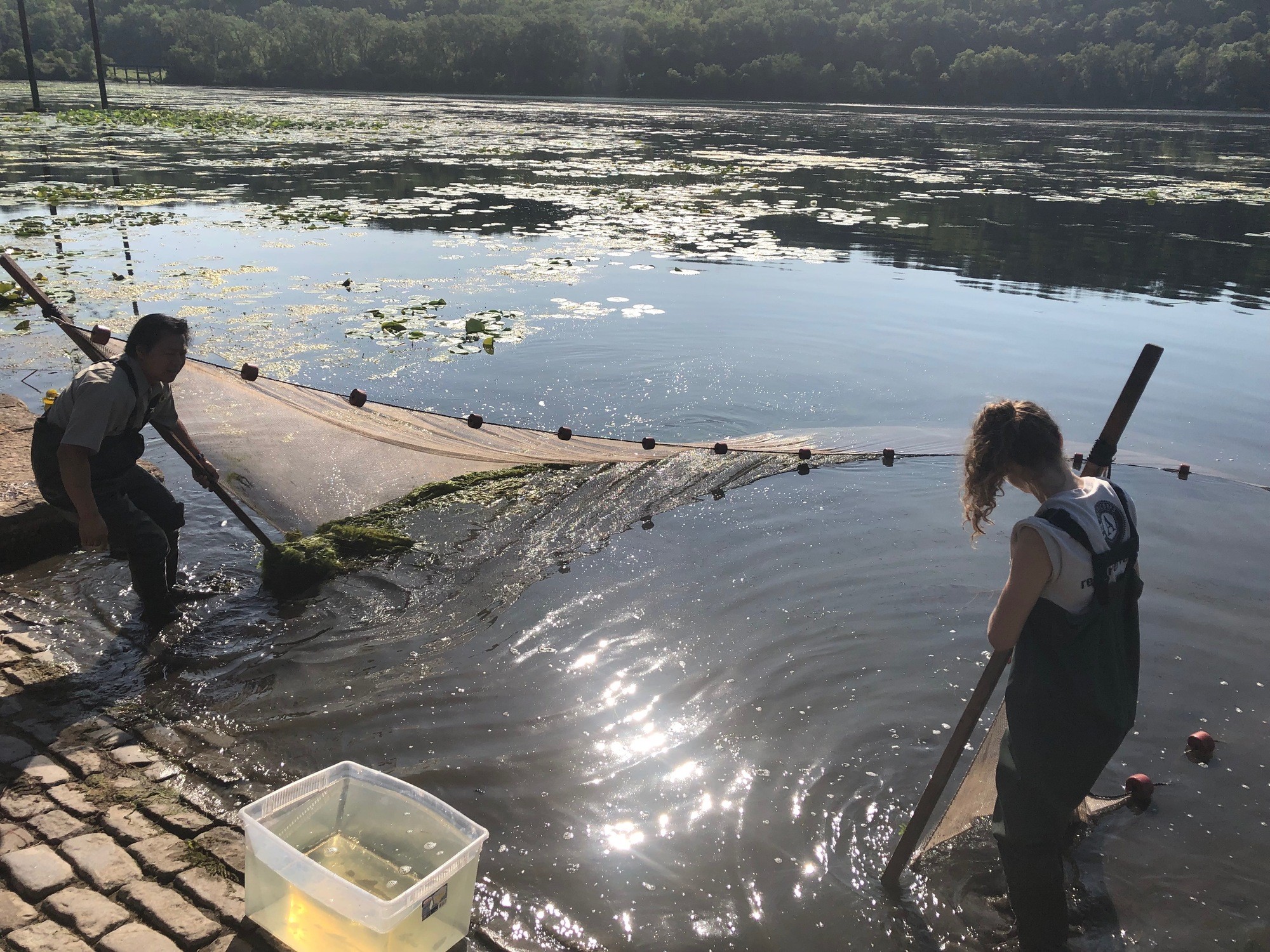 Summer is a busy time of year as people look to fill their time with activities and discoveries, which draws the need for environmental outreach. This has generated new learning opportunities not just for those on the receiving end of the outreach, but for myself as well. In familiar places and new locations, I have led and assisted in different forms of environmental education.
At the Trailhead in Theodore Wirth Regional Park, I have been interacting with the public in new ways, and one avenue I have been exploring is wildlife tracking. This has required me to self-teach in animal tracks and scat identification, which I have been fondly calling the "poop and paws" project. Using track and scat molds of about 30 animals native to Minnesota, I have a visual aid that intrigues people enough to have them investigate my table. When I first started to tackle this topic, I wasn't sure there would be much to it, or it would require a high level of expertise. However, I found that the basics can be spun into an interesting conversation piece with practice. I make sure to supplement the discussion with peripheral fun facts about the animals that aren't common knowledge, such as how to tell domestic dog prints from coyotes, wolves, and other wild dogs, or that opossums are the only animals in North America that have opposable thumbs on their hind feet.
The Urban Outreach team spent an afternoon at Thompson County Park for insect observation and collection. Campers learned what sets insects apart from other arthropods. The kids were challenged to use their observation skills to look carefully in their surroundings with attention to detail and then had the opportunity to catch the more evasive creatures with nets. While this program was geared toward insects, baby toads were abundant and the campers were loving them!
I joined one of our Fort Snelling State Park Naturalists for programing at Pickerel Lake, which is located in the Mississippi River watershed. This camp featured aquatic topics such as macroinvertebrates, turbidity, floodplains, and more. Our station focused on what makes fish unique, Minnesota fish species, water health, and a method for catching fish that I took part in demonstrating called "seining". This consists of a large net that requires two people at each end to draw through the water to herd fish onto the shore. Seining is typically used for surveying purposes, such as to gather data on fish populations to inform conservation efforts and fishing regulations. After wading in nearly chest-deep water for ten demonstrations, we collected numerous fish, crayfish, dragonfly nymphs, and more for the campers to observe up close. This was also an opportunity to talk about water health. In addition to these exciting life forms, trash was also collected. Our naturalist pointed out that not only do these animals live in the water, but most of our water supply comes from the Mississippi River in the Twin Cities. This connected the kids back to the interdependency of environmental health and human health, a relationship that is not always evident in our daily lives.
The intention of these programs is to aid people in focusing on the details that are commonly overlooked in our overstimulating world. Little tracks in the mud, creatures beneath the water's surface, and tiny camouflaged insects can clue you into the world around us. The invisible becomes visible once you know what to look for, and sometimes you just need someone to guide you there!