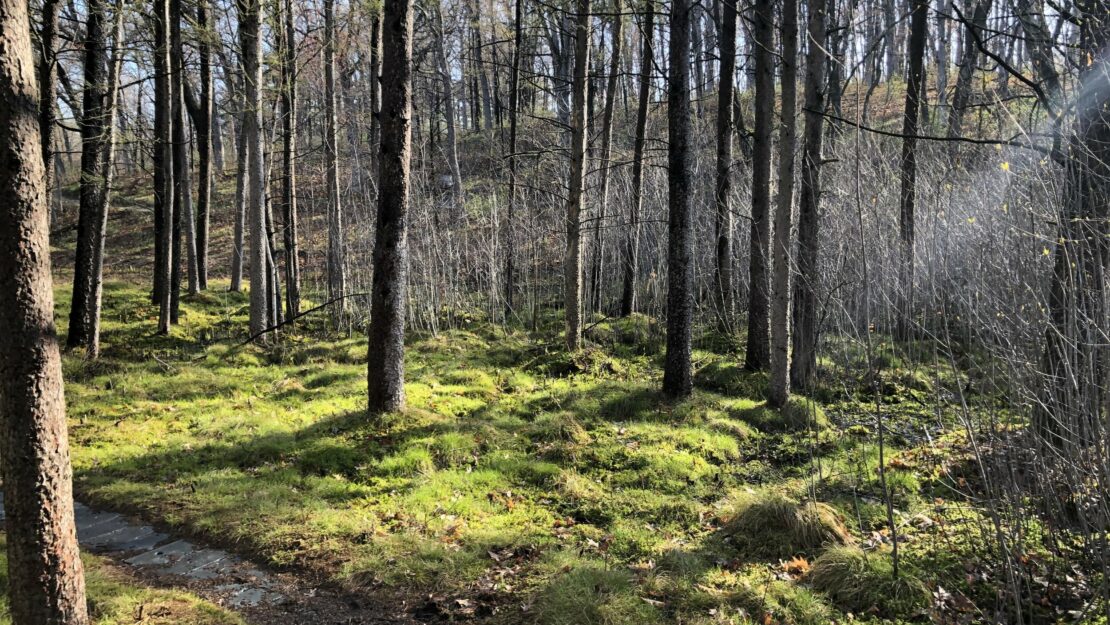 by Karissa Vetsch, Youth Outdoors Crew Member/ AmeriCorps Member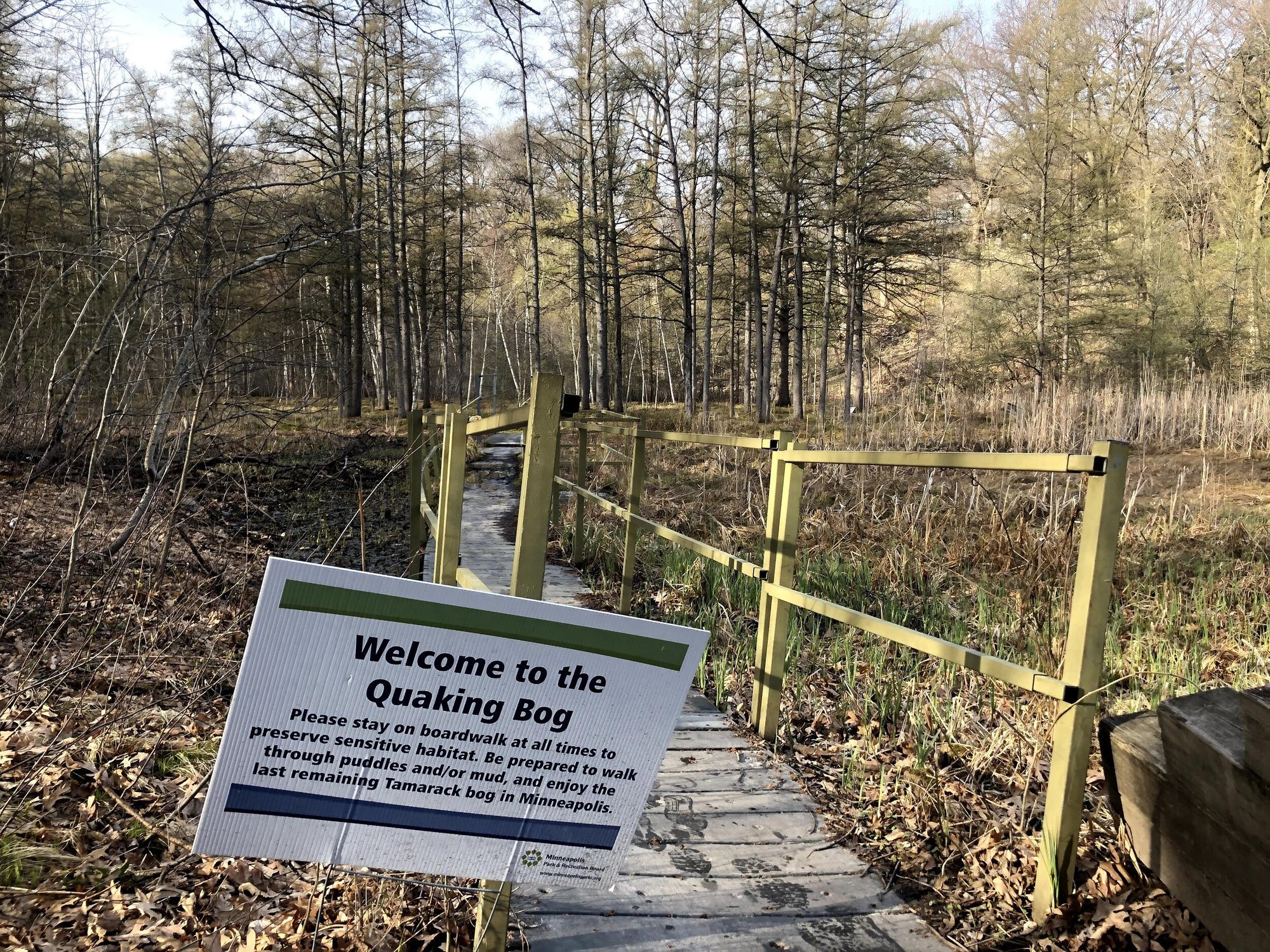 Have you ever seen a Quaking Bog?
I had not encountered one until I began this position with the Conservation Corps of MN and Iowa. I am on a Youth Outdoors Crew based in Minneapolis. One of the parks we get to work in is Theodore Wirth Regional Park. This park has many incredible trails, a wildflower garden, a beach, and a hidden gem- a Quaking Bog! This bog has tamarack trees in it, is about five acres, and has a floating boardwalk.
National Geographic defines a bog as "a freshwater wetland of soft, spongy ground consisting mainly of partially decayed plant matter called peat." A Quaking Bog is, "a bog of forming peat that is wholly or partially floating and that shakes when walked on." (Merriam-Webster Dictionary) I can attest that this bog is quaking!
On my crew's first tour of Theodore Wirth Park, we got to visit the bog. A previous Conservation Corps crew had begun clearing the bog of buckthorn (an invasive species). Their hard work helped preserve and protect this area and allowed visitors a better view of this unique spot.
My crew recently got to continue with buckthorn removal along the edges of the bog. We took brush saws to the buckthorn and hauled our cut pieces away to continue to combat the spread of this invasive plant.
Here is a before and after of the spot we were working in.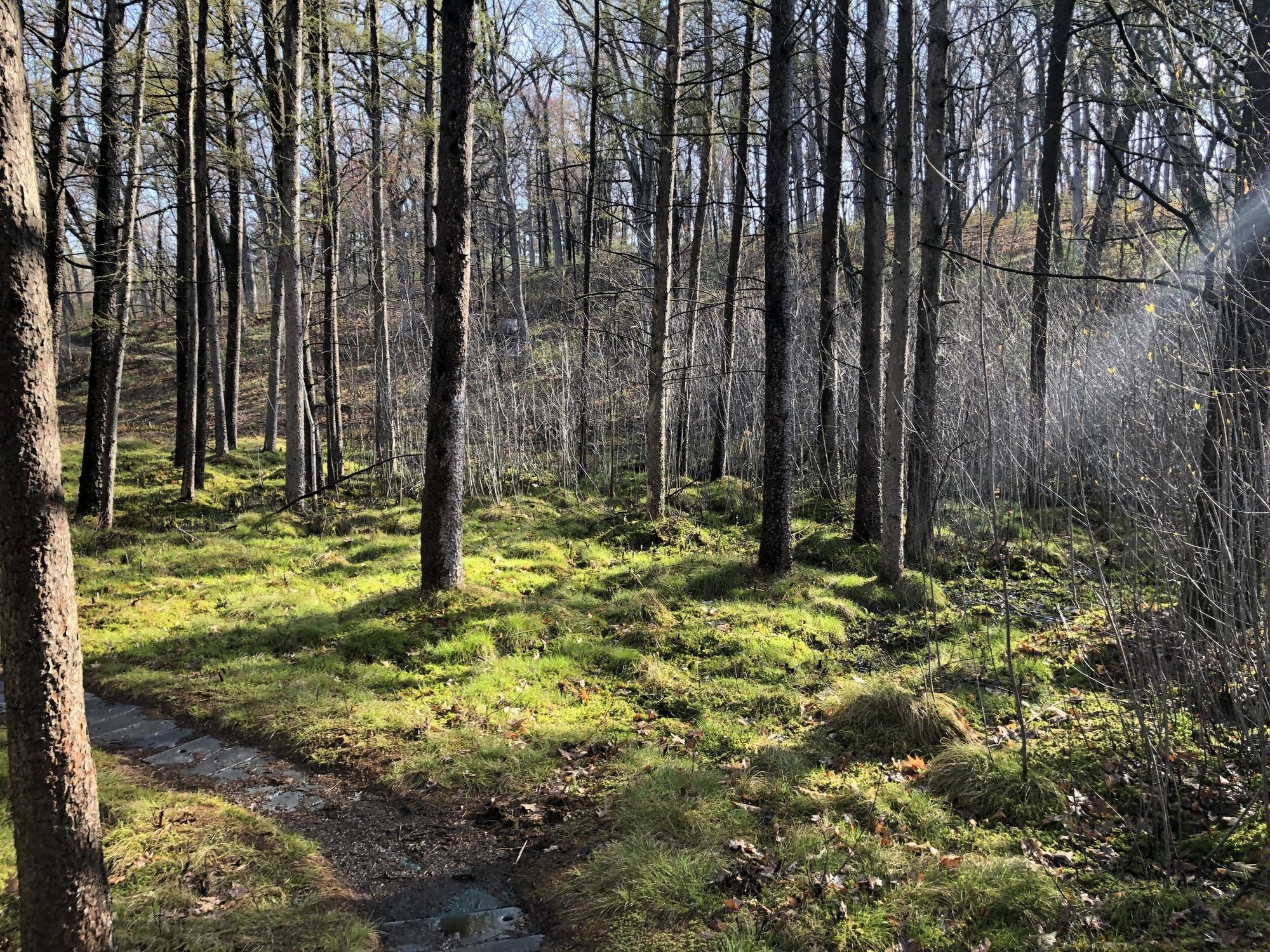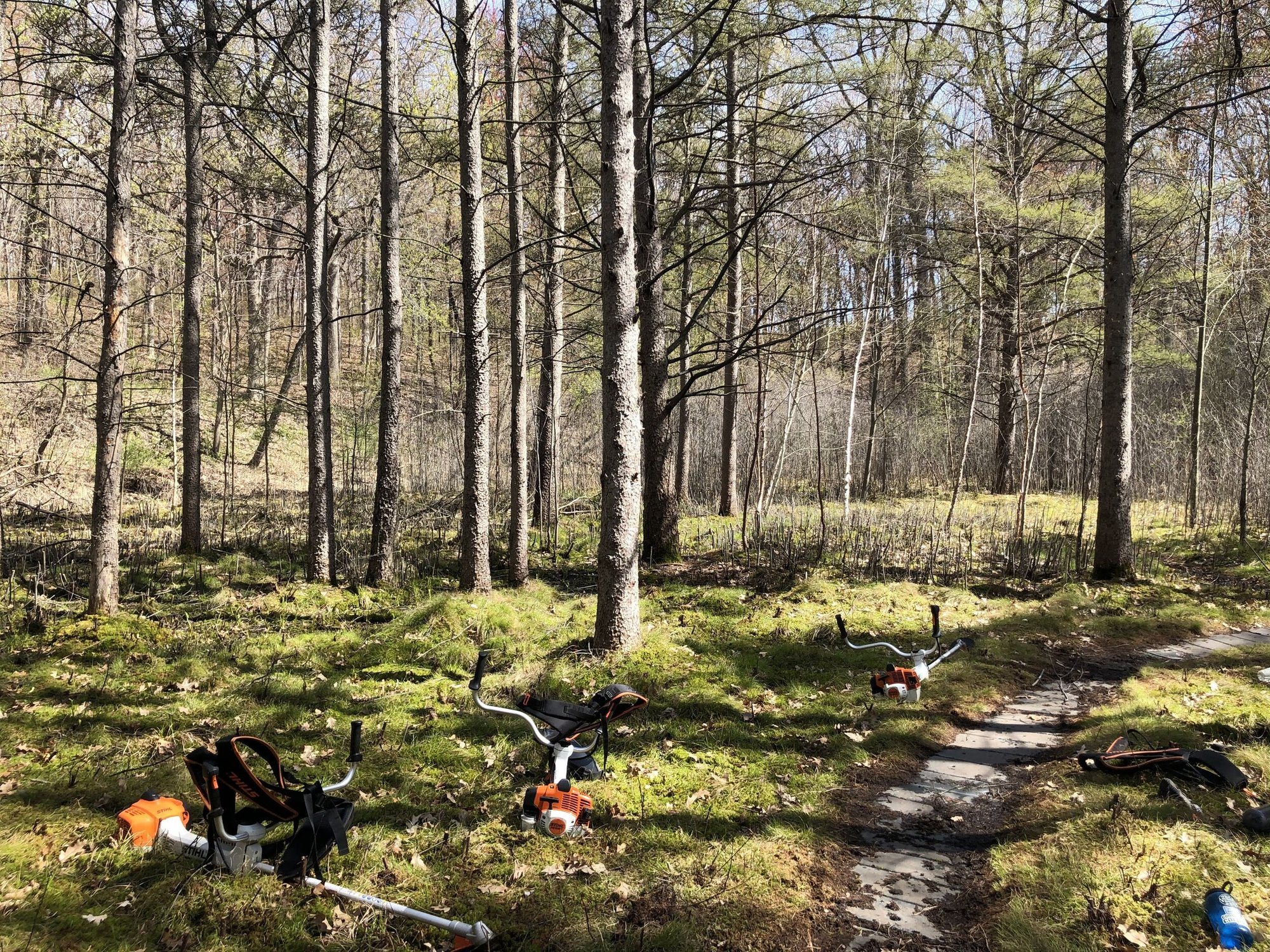 A lot of our work in the Conservation Corps is invasive species removal, and can often feel never-ending. I have found that I like it when there is a visible difference after working on our projects. A lot of work done in nature conservation can take a while for people to see a difference. Even though buckthorn is very rampant and all over, it is a nice feeling knowing we are working alongside others to keep this bog and park clear. Doing projects without visible differences is still needed but when we get to work on a project like this, it is a nice reminder of the difference this nature conservation work makes.
A lesson I take from this is to appreciate the work we can see and the work we cannot see.
It takes all of us and all of our voices to make a difference in this world. You are not in this work alone, even if the changes take a while to see.