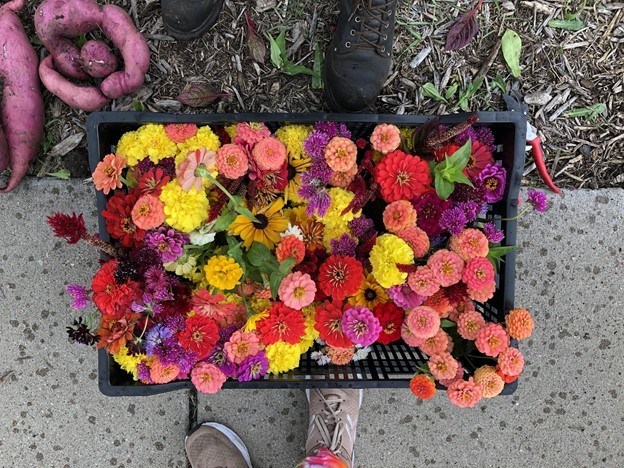 by Karissa Vetsch, Youth Outdoors Crew Member/ AmeriCorps Member
As we transition into fall, some Youth Outdoors crews have begun their next youth term! We spend eight weeks leading and working alongside high school aged youth as they get job experience and learn about nature conservation. My crew and I are based out of Minneapolis and get to work at surrounding parks in collaboration with Minneapolis Parks and Recreation Board. One of our Youth workday tasks was harvesting and clearing some community garden beds for winter. We spent time at Bohanon Park harvesting the produce and herbs before clearing the garden to be ready for next year.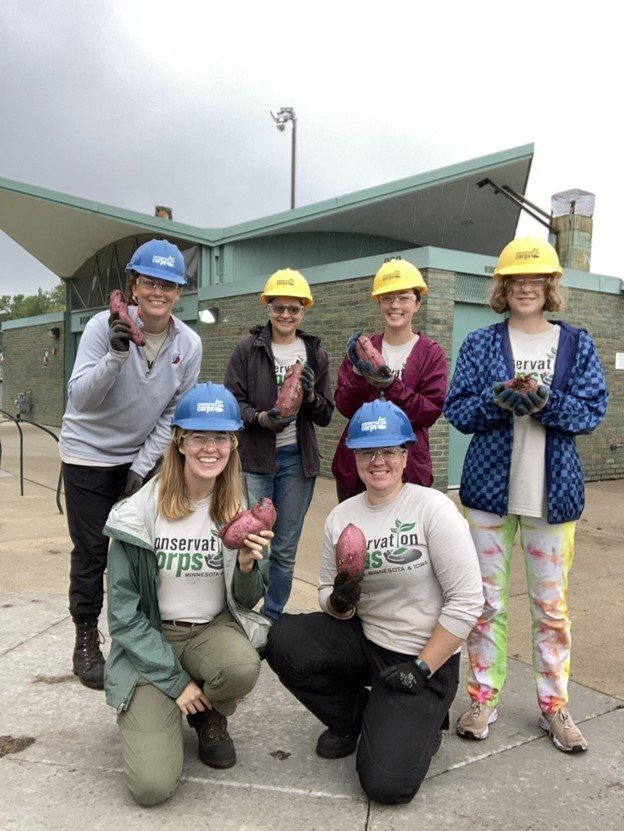 After Bohanon Park, we travelled over to Sumner Park to harvest and clear the beds there. Sumner is unique because there are also community flower beds for folks to pick their own flowers. Before clearing the flower bed, the youth cut some flowers and created bouquets.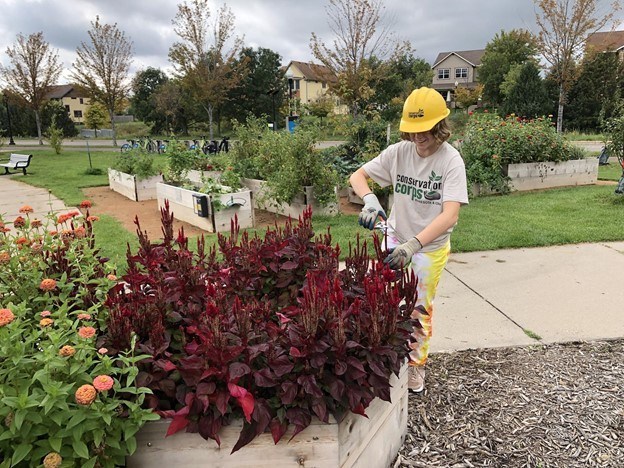 They got to pick and cut their favorite flowers and arrange them in the jars. They got to use their creativity to design how they wanted their bouquets to look.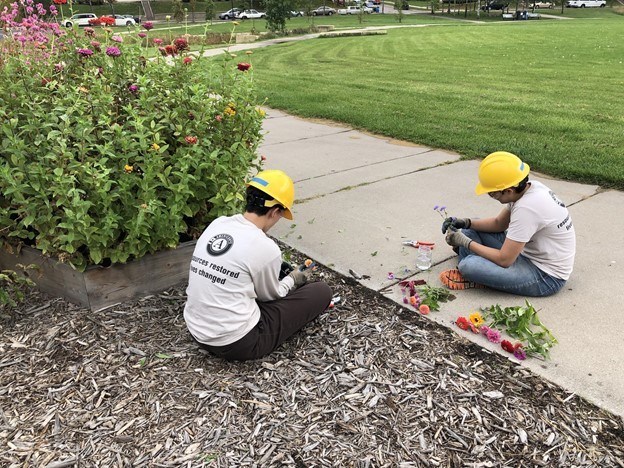 After filling all the jars, we dropped off a few at a nearby Senior Center for their residents to enjoy. The remaining flowers were distributed amongst the crew to share with their families and communities. The bright flowers were a joy to arrange and display, as we are now well into fall. The summer colors were a great way to end the flower bed's season. After cutting the flowers, we dug them out and prepped the beds for winter.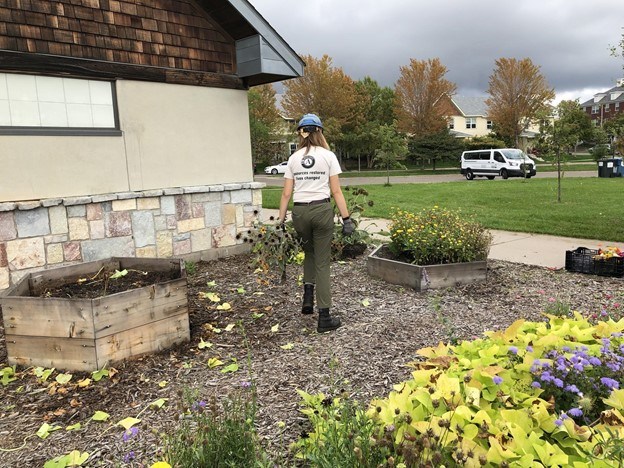 Creating bouquets from these flowers was another reminder of the cyclical nature of our job. The YO5 AmeriCorps Members tended to these community flower beds this summer, and then got to bring our youth to these same beds. Using the flowers to create bouquets was a chance to give these flowers another role before being finished this season.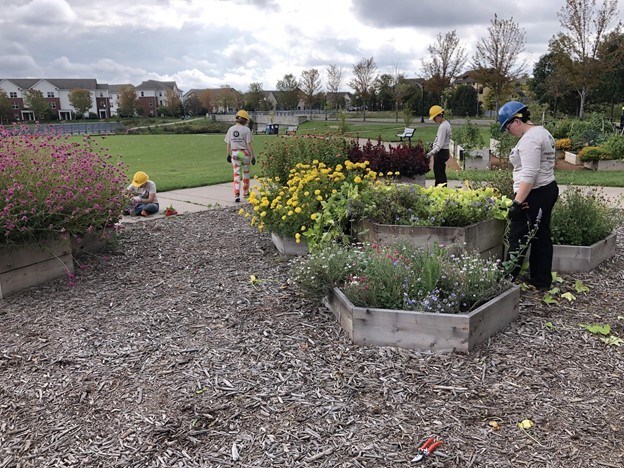 Following the bouquet making, we dug up the beds to have a chance for new flowers next year. As we tended to, took care of, harvested, and prepared the beds, it was a great reminder of the importance of each role in preserving nature. Whether we get the opportunity to do each task at each site, we are still preserving and caring for these spaces and places. Each part of the cycle is important, and I am thankful for the chance to care for our community and Earth in these ways.