Conservation Corps Minnesota partners with ALLETE, Inc. to Remove Invasive Species in the City of Duluth at Fairmount Park on Monday, August 13, 2018
For Immediate Release
Conservation Corps Minnesota Communications
www.conservationcorps.org
Contact:
Melissa Cuff
Conservation Corps Minnesota
651-209-9900, ext. 26
melissa.cuff@conservationcorps.org
Conservation Corps Minnesota partners with ALLETE, Inc. to Remove Invasive Species in the City of Duluth at Fairmount Park on Monday, August 13, 2018
City of Duluth, MN., July 31, 2018 – Conservation Corps Minnesota is partnering with ALLETE, Inc. to host a community cleanup event called Restore Duluth on Monday, August 13, 2018 from 1pm to 4pm at Fairmount Park (72nd Avenue West & Grant Avenue in Duluth, MN 55807). The event addresses the City of Duluth's need to remove terrestrial invasive species, primarily Japanese Knotweed, from one of its most highly visited recreation areas of Fairmount Park. Left unattended, Japanese knotweed can grow up to 10 centimeters per day and cause damage to park infrastructure and habitat. Located along Kingsbury Creek, Fairmount Park has served West Duluth since 1901. Today it is home to Indian Point Campground and provides access to the Duluth Traverse and Superior Hiking Trail.
Through the Restore Duluth event, Conservation Corps Minnesota is helping the City of Duluth address its invasive species challenge. This event brings together over 25 employees of ALLETE, Inc. who will be led by 25 Conservation Corps staff, youth and young adults involved in its Summer Youth Corps and Northeast District programs.
According to Steve Schoenbauer, the City's Invasive Species Coordinator, "Removing invasive species such as Japanese Knotweed prevents spread that often suppresses native vegetation and threatens shoreline areas of rivers and lakes. We are grateful to Conservation Corps Minnesota for providing young adults from the local community to help us in this important work."
ALLETE, Inc. has partnered with Conservation Corps for the past two years providing warehouse space for crew equipment and vehicles at its physical plant at 1510 West Superior Street in Duluth. This event expands the partnership by engaging employees. ALLETE is the parent company of Minnesota Power. When asked about their involvement in the project, Kurt Anderson, director of environmental and land management for Minnesota Power said, "We're happy to lend a hand to the Conservation Corps in the battle against Japanese knotweed. We share the Corps' commitment to environmental stewardship and appreciate the opportunity to work with them on this project to benefit native plant species and the many people who enjoy Fairmount Park."
###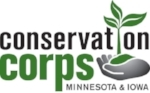 About Conservation Corps Minnesota & Iowa: A 501(c)(3) nonprofit organization, Conservation Corps Minnesota & Iowa provides hands-on environmental stewardship and service-learning opportunities for youth and young adults while accomplishing conservation, natural resource management and emergency response work throughout Minnesota, Iowa and surrounding states. www.conservationcorps.org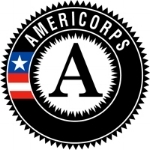 About AmeriCorps: AmeriCorps is a program of the Corporation for National and Community Service, the federal agency for volunteering and service. Each year, more than 80,000 men and women serve at more than 20,000 schools, nonprofits, and faith-based groups, joining the more than 1 million Americans who've taken the pledge to 'get things done' since the program's inception in 1994. www.nationalservice.gov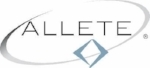 About ALLETE, Inc.: ALLETE is an energy company headquartered in Duluth, Minn. In addition to its electric utilities, Minnesota Power and Superior Water, Light and Power of Wisconsin, ALLETE owns ALLETE Clean Energy, based in Duluth, BNI Energy in Bismarck, N.D., U.S. Water Services headquartered in St. Michael, Minn., and has an eight percent equity interest in the American Transmission Co. More information about ALLETE is available at www.allete.com. ALE-CORP
About the City of Duluth Parks & Recreation: Duluth, a four-season city with 11,000 acres of green space alongside the great Lake Superior, has miles of trails and over 100 parks, providing a suitable back drop for a multitude of recreation activities. www.duluthmn.gov.