Corps Alum and Business Owner: Kesley Ebbs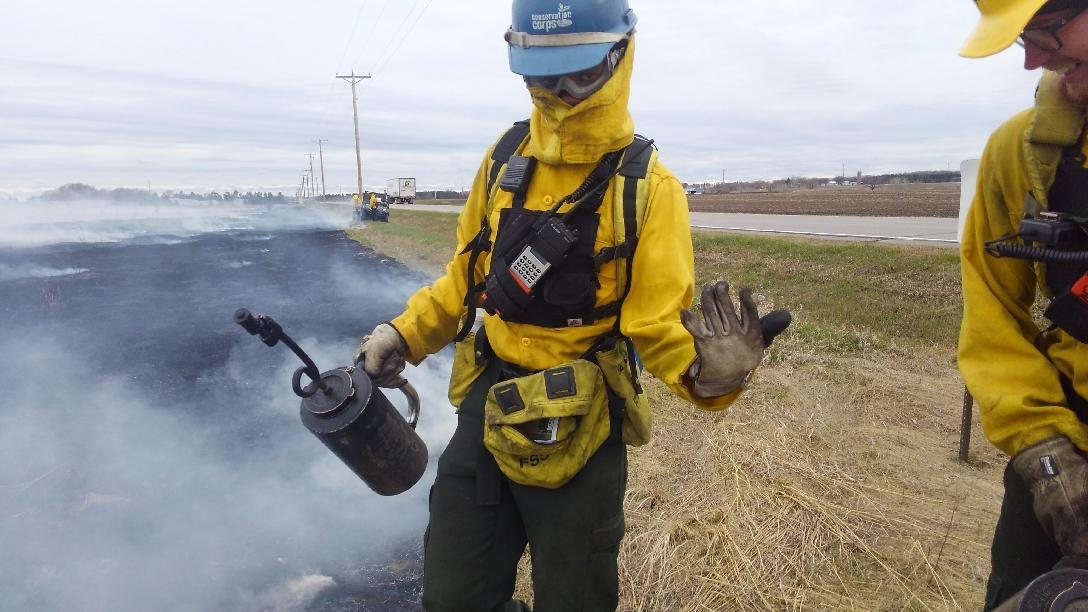 Meet Kesley Ebbs, who served a summer term and two full-year terms with Conservation Corps Minnesota & Iowa. Since finishing his last service term with the Corps in 2019, Kesley has moved to Ely, Minnesota, where he started a business! Read below to learn more from Kesley about what he has been up to since serving as a Corpsmember.
---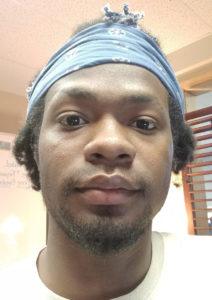 I originally came to Minnesota to work in the Conservation Corps Minnesota and Iowa in May of 2017. I served one summer term than continued to serve for two and a half years and more than 4000 hours of community service. The hours included: working on public and federal lands, two disaster responses to assist communities affected by Hurricane Florence, and assisting local nonprofits with often underfunded projects. I dedicated my time during a time where the political climate did not properly recognized the need for natural resource services. It was disheartening, but did not stop me from continuing to find ways to serve my country while furthering my career in natural resources.
In January of 2020, I became a volunteer of Winter Wilderness Ranger for the U.S. Forest Service. Since coming to Ely, I set a personal goal to be more involved in my community. I used my down time to help distribute food to those in need with the local Ely Area Food Shelf. From there I meet friends that would introduce me to the Ely Tuesday group. During a Tuesday group meeting, I joined the Ely Climate Change Group. I met Alyssa Nelson, when she brought her class Wilderness and Park Management students on a tour of the Forest Service office. She was intent on recruiting me to her program. The new stimulating lifestyle and the potential in my future, filled me with pride till the outbreak of the Covid-19.
My term with the Forest Service officially ended in March. I was now rooted to Ely, so I continued to volunteer with the Forest Service in exchange for them allowing me to stay on their property. I decided to increase my self-worth and worth to the community, during this difficult To do this I would have to learn to excel in areas that I had previously struggled. I formed an IDEA chart and constructed a map with the goal of self-improvement. It wouldn't be easy to change habits that had held me back from my potential for many years, but I had the passion and the resources to do so. I began reading about and self-learning skills in communication and leadership. My confidence and critical thinking grew with my new self-directed classes.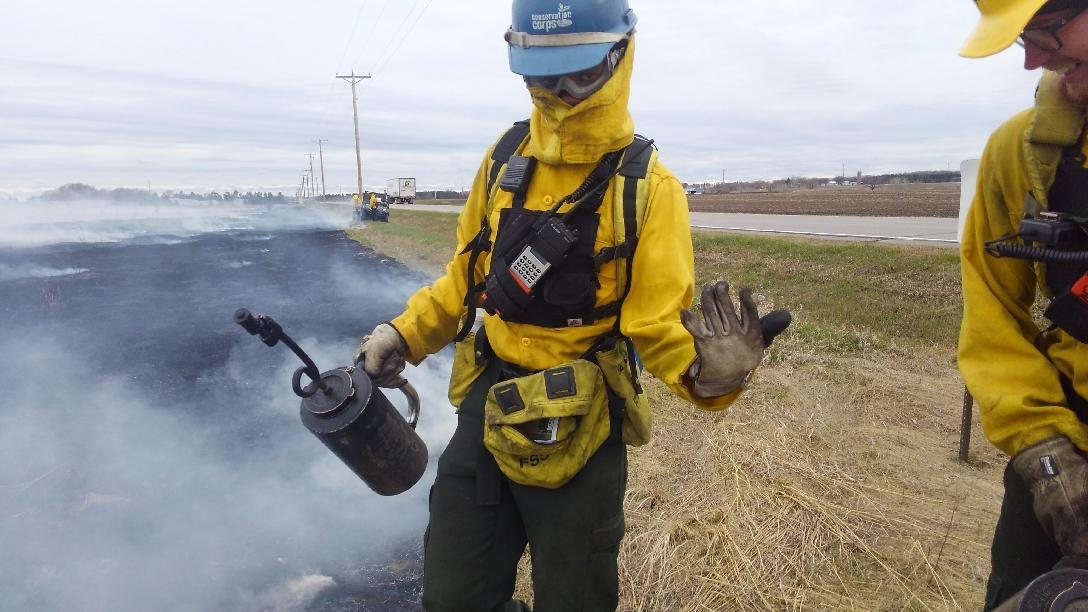 Rekindled confidence proved useful when I became a Wildland Firefighter with the Forest Service in May. My Conservation Corps terms showed me I had much to learn about leadership and communication and my new supervisor made sure to put me in positions where I could learn from the best. I still had much to learn when I left the Forest Service on August 24 2020, but I knew I would return a greater asset.
Vermilion Community College had accepted my application. Using my new position as VCC Wilderness Club Treasurer and eventually President, I organized Invasive Species Management educational seminar with the Ely Tuesday group, which was now meeting over zoom. I became Vermilion's representation in the Ely Area Invasives Team. I organized groups of student volunteers, to help with invasive species projects. Many of these students had aspirations of working with the Forest Service and other government natural resource agencies, but struggled to accumulate work experience.
As I continued to live in, volunteer and embrace the Iron Range the demand for jobs became a central theme in discussions on how to utilize our natural resources. I created Growing Futures LLC to address the needs of college graduates wanting natural resource experience, the communities desire for an economically stable Iron Range and the necessity to protect the Superior National Forest against wildfires, invasive species and climate.
---
Thank you Kesley for sharing your story!
You can hear Kesley talk more about his experience in this interview published in BLCK Press.
The above article was originally published on the Growing Futures Forestry Services website and was republished with permission from Kesley.