Crews keep Split Rock & Goosberry State Park visitors safe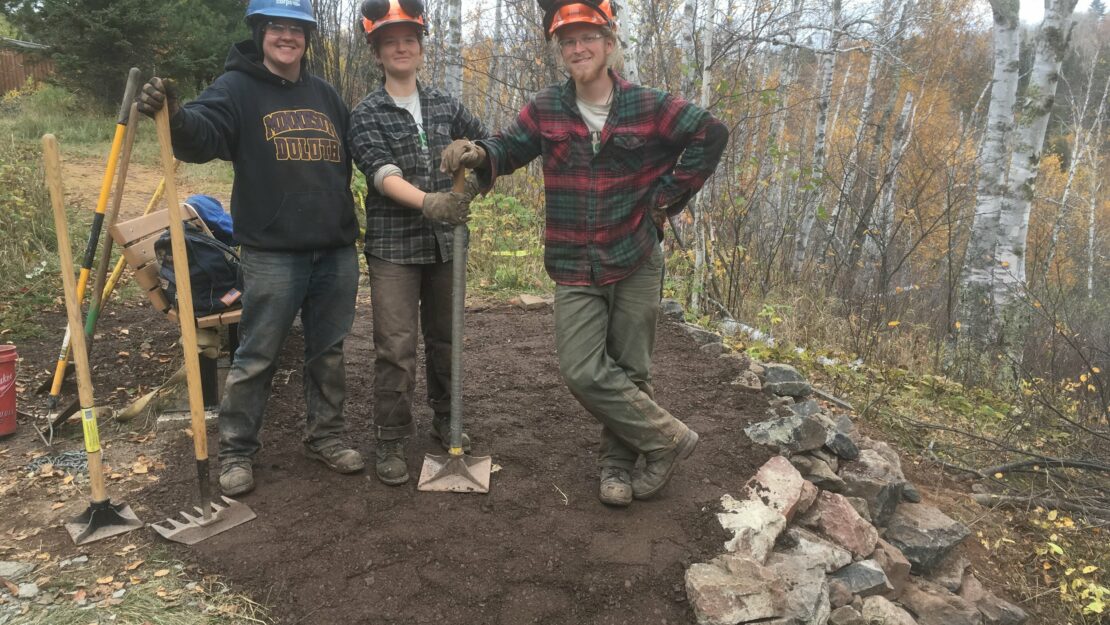 Split Rock Lighthouse is a North Shore icon. Built in 1910 in response to frequent shipwrecks during 1905, this historic landmark and the surrounding state park now bring in tourists from all over the country. But with all these tourists come increasing safety and erosion concerns due to the large number of visitors. This month, two of our NE crews worked in conjunction with state park staff to ensure visitors have an enjoyable and safe stay at this popular destination.
Members of the Gooseberry and Tofte crews worked at Split Rock State Park to install 30 fire rings, tent pads and new benches. Crew members also served at Gooseberry State Park where they built a 10' x 6' rock wall at an overlook by the visitor center to prevent erosion. They also added a six-foot step to one of the trails and added gravel to 100 feet of washed out trail.
The impact of our work was immediate. Numerous park-goers expressed their gratitude while crews worked on the trails, giving them an opportunity to talk about their work with the Corps.  Assistant Park Manager, Christa Maxwell was also grateful for the crews. "I was impressed with the level of professionalism and enthusiasm these crews applied to the projects. It is a pleasure working with CCM crews," she said.