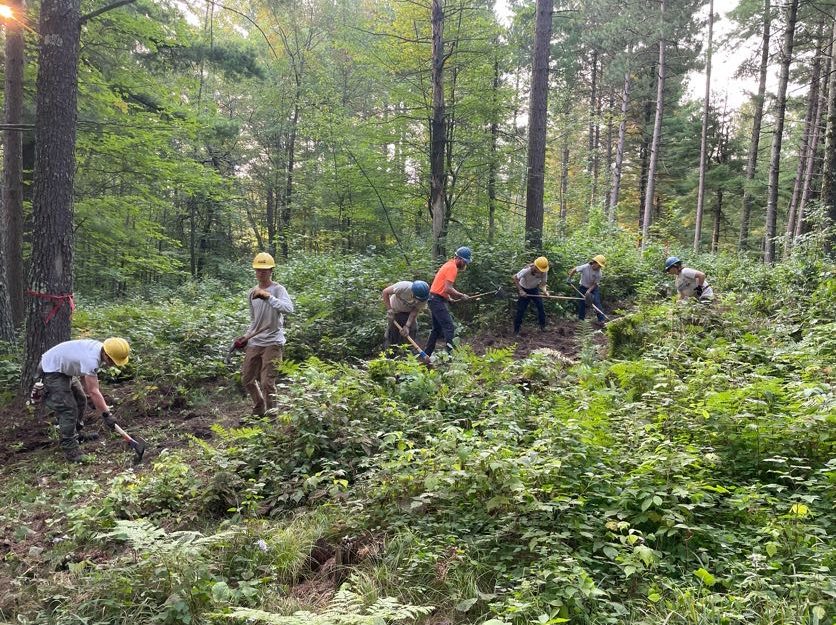 By Cyrus Bird-Walker, Brainerd Field Crew Leader / AmeriCorps Member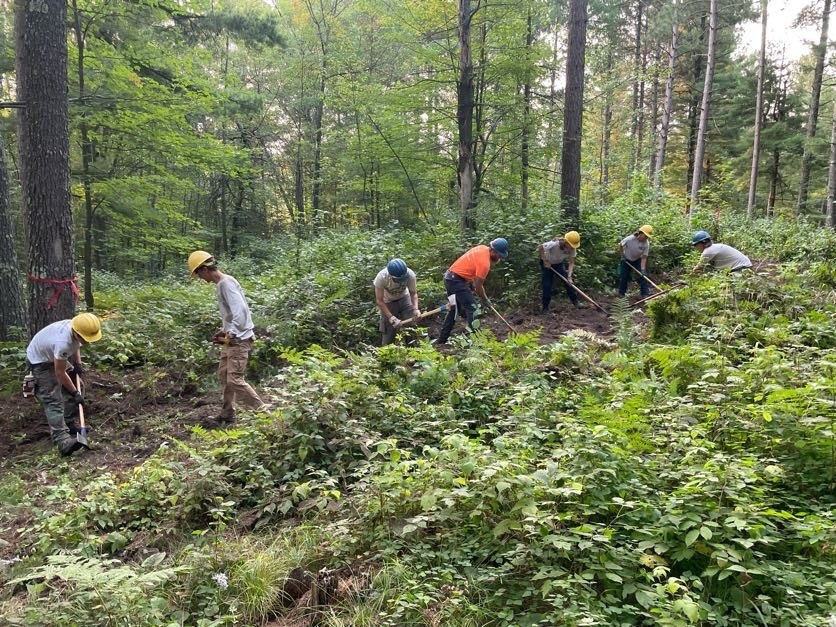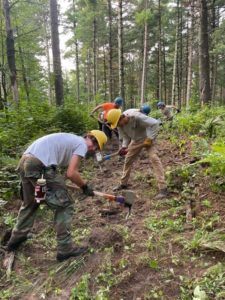 Finally, our first chance at a trail building project. Our training for the season began at Deep Portage Learning Center, where we got to round out our skills in trailer backing, gridding, and chainsaws. We had heard the potentiality of a trail project later in the season, something Bemidji crew leader TJ Stephens was advocating for. Our trail building crew included crews from Brainerd, Fergus Falls, Bemidji, and our north Field Specialist Jacob Hagestuen. Following Labor Day, we got started building the trail for Deep Portage. It's purpose was for education; group of kids would learn about old growth red pines and natural landscapes guided by informational signs placed along the trail. While those signs are not up yet, this trail will still provide a sense of adventure for those young and old.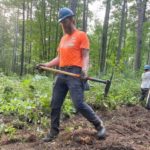 Our methods in building this trail included cutting brush with brush saws to clear the big stuff first. Then the rest of the crew came in behind with Pulaskis, Combis, McLeods, and garden rakes to remove roots and organic matter from the trail. This labor has fruited half a mile of trail winding through tall red and white pines, over and around hills, and through vegetated undergrowth. We had finished quicker than expected thanks to a combined eight person crew. With the spare time, we spent it fine tuning bumps, straggling roots, adding stair steps, and grading. To see the finished product, you can visit Deep Portage's Instagram page for a sped up walkthrough of the trail.