Conservation Corps Minnesota & Iowa Deploys Crew for Derecho Clean-up in Iowa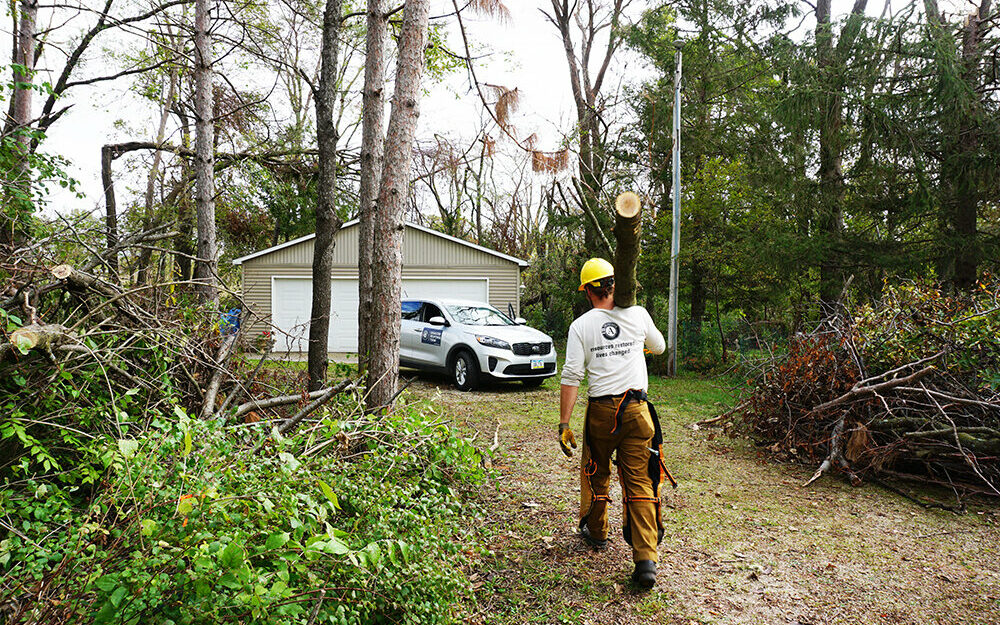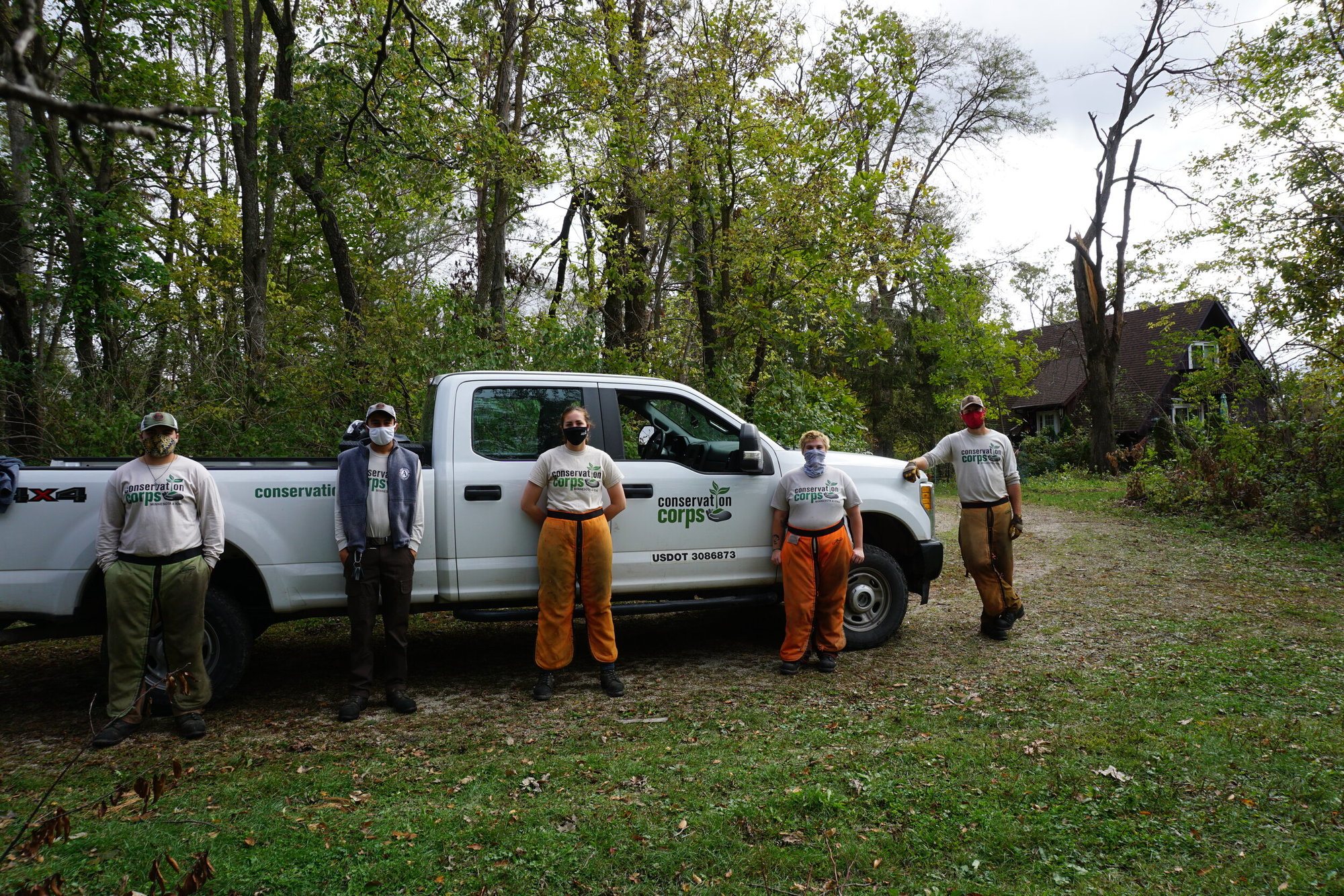 In partnership with Volunteer Iowa and AmeriCorps Disaster Response Teams (A-DRT) Conservation Corps Minnesota & Iowa deployed a crew of five AmeriCorps members at the end of September to Cedar Rapids, Iowa and the greater Linn County. The Conservation Corps crew is serving a 30-day disaster deployment in response to the derecho, or "land hurricane", that hit Iowa and other Midwestern states in August. The derecho had sustained winds for 35-40 minutes, which devastated trees, crops, buildings, and utilities in its path. Crew members are clearing downed and hazardous trees from impacted neighborhoods.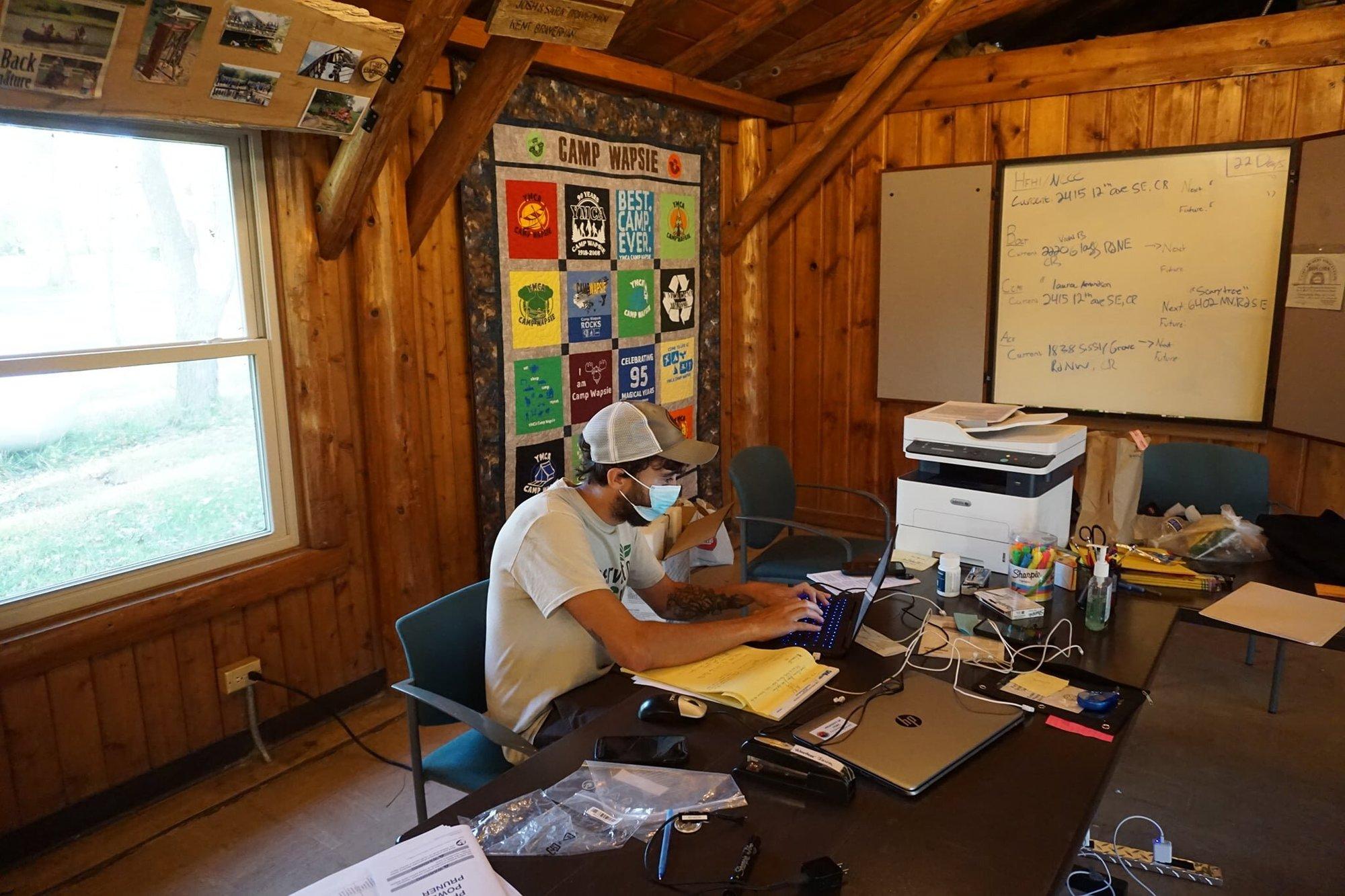 Iowa Rivers Crew Leader, Calvin, is serving as the Chief Operations Officer – second in command – during this disaster deployment. "As the Chief Operations Officer I am in charge of organizing and scheduling out where each crew is going every day. I oversee and manage the overall well-being of not only Conservation Corps Minnesota & Iowa, but every AmeriCorps crew that is working under the mission assignment. I also implement strategies on how to get work orders completed efficiently," explains Calvin.
According to Volunteer Iowa, there are currently 5 A-DRT teams, with a total of 31 members, based in Iowa, with work focused mainly in Linn County. Since they have been on the ground, through October 5, these A-DRT teams, including the Iowa Rivers crew, have:
Served a total of 2,768.5 hours
Cleared 1,851 cubic yards of debris
Performed 47 damage assessments
Removed 121 hazard trees
Performed 82 wellness and safety checks
The Conservation Corps Minnesota & Iowa crew and other A-DRT teams are scheduled to remain in Linn County, Iowa through October 28, 2020.