Fall 2018 College & Career Day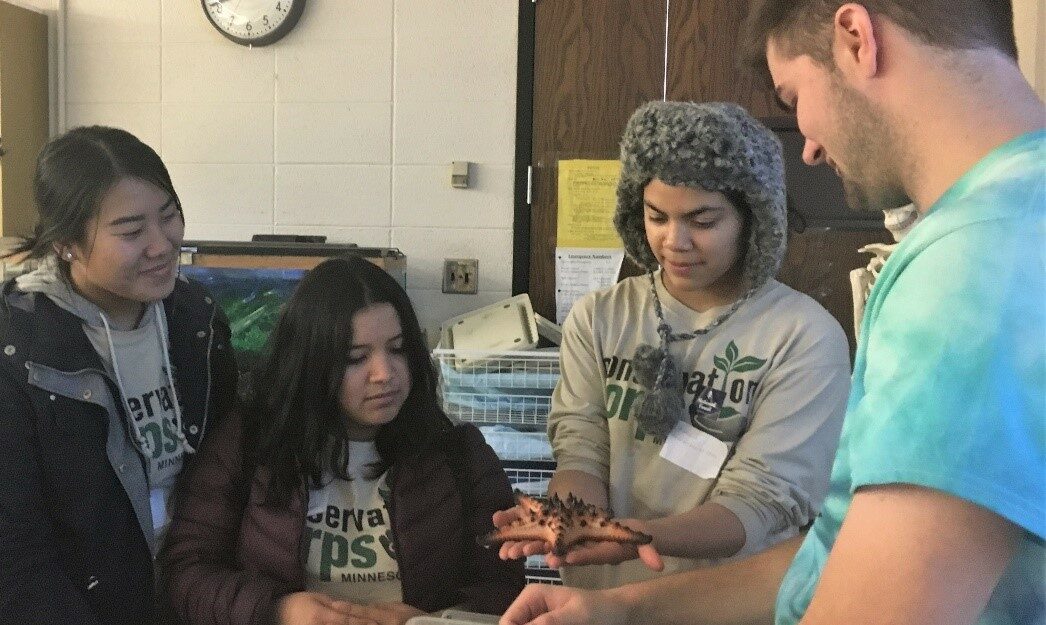 By Teresa Butel, College & Career Coordinator
Leaving footprints in the first snowfall to make a lasting impression this Fall, Youth Outdoors crews filed into Green Hall on the U of M's College of Food, Agriculture, and Natural resource Sciences (CFANS). On Saturday, Nov 10, the University of Minnesota welcomed 36 high school crew members, 18 AmeriCorps crew leaders, and a range of 12 natural resource professionals to an educational day of exploring college and career opportunities the emphasize STEM and outdoor fields.
Volunteers from many local environmental and community service organizations have donated their time, energy, and talents to College & Career Day over the last five years. This year, the Corps welcomed professionals from: MN Department of Natural Resources – National Park Service – U.S. Forest Service – CFANS Undergraduate Services – U-Spatial Technology – Ecology Club – Marine Biology Club.
High school crew members were able to tour the Bell Collections, create or update their personal resume, attend a career panel, and participate in hands-on afternoon workshops: a drone demonstration, a GIS mapping scavenger hunt, and a marine touch tank activity. The College and Career Day builds on knowledge that crew members gain throughout their 11 week, seasonal term and gain confidence in what opportunities await them!