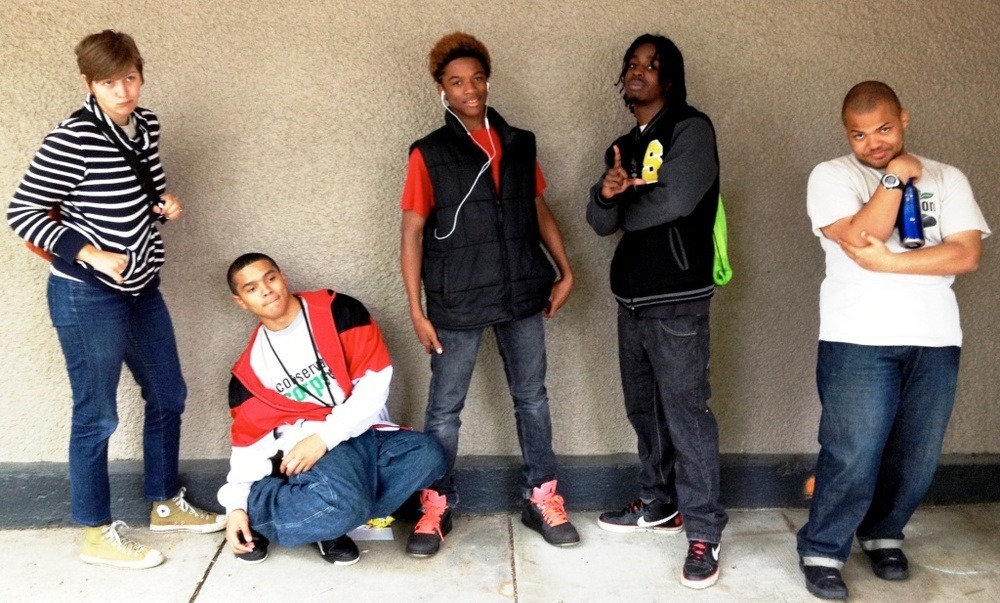 By: Whitney Wais
Being on a Youth Outdoors crew in South Minneapolis is like walking into a dark room and not knowing where the light switch is. You cautiously open the door, reach across all the obvious areas of the wall, and hope that the house was built after 1925. Then… finally as you are crouch behind a desk with your hand between stacks of books, you finally find the switch. And "aha!" you get it. Something amazing happens. Or literally, the light comes on.
Or if you're like me, you get to see the sunrise at 7:30 am over the Mississippi River.
Then you realize the light switch was there all along, and it was all a matter of time and searching before you were able to reach it.
Training the past weeks has felt like this. Our orientation into chainsaws, brush saws, brush piles, herbicide, plants and tree identification, botany and local environmental programs has at times felt absolutely amazing. Like when I fell my first tree. And sometimes it has felt utterly daunting, like when I flooded my first (or second) chainsaw engine.
And along the way I have had "aha!" moments. When I realize the scope of our work, all that working with youth will really entail, and all the things I will be able to learn and participate in.
But something I have had to learn is that you never know what the day has in store for you. You might be working on your winter tree identification skills, helping a high school student feel comfortable using hand tools, or clearing land by the most beautiful river in the United States.
Just today our crew was able to go and meet with our different park managers at Powderhorn and Peavy Park in South Minneapolis. And it all became real. The next 10 months I wil be leading and learning from a six-person youth crew of South Minneapolis high school students who will be employed through the spring, working on conservation projects, participating in educational opportunities and self-leading a service-learning project. The daunting part of realizing all of this is that it will be up to us to make sure this crew is not only safe and educational, but also dynamic and full of life.