From Burn Piles to Buckthorn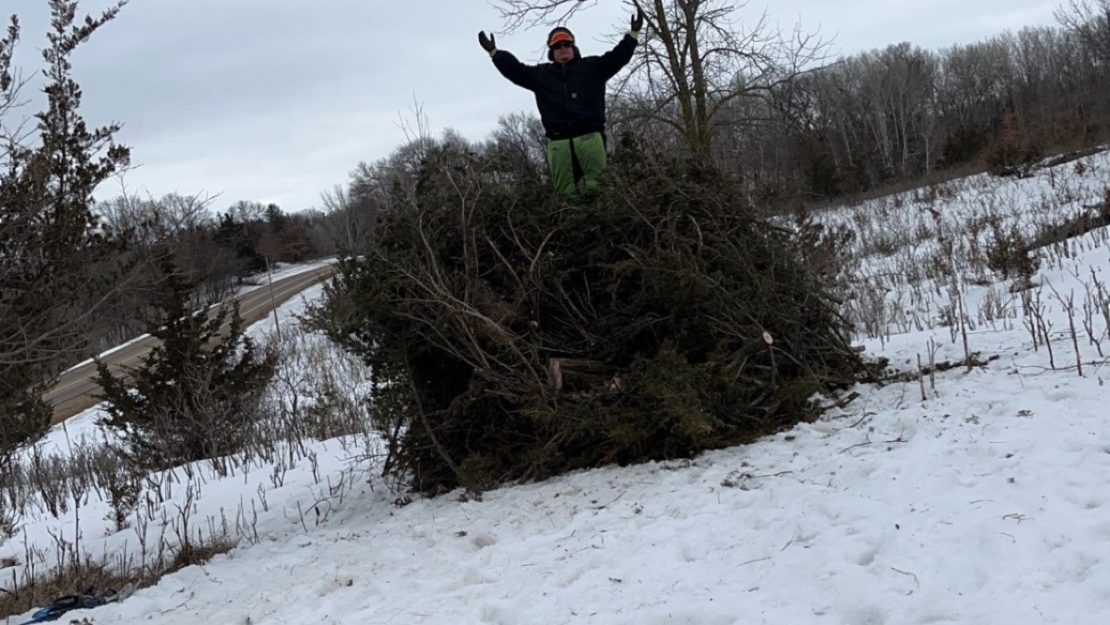 By Oscar Diaz, Veterans Corps Crew 3 / AmeriCorps Member
From burn piles, to buckthorn removal and all the equipment maintenance in between the start to my service term with Conservation Corps Minnesota & Iowa (CCMI) has been nothing less than amazing. I am a crewmember on the Central Vet crew, as part of the veterans corps. The Veterans Corps is a relatively new AmeriCorps program within CCMI to provide an additional opportunity for prior and even current servicemembers. A unique opportunity our crew has been given, is that we get to work side by side with the Central Metro crew. Being that we work together everyday other crews have deemed us "Vetro", which Is perfect. Our crews combining has allowed us to be more effective in the tasks we accomplish due to increased size. The helpful thing about a bigger crew isn't just extra sets of hands but results in more ideas and plans for a task that someone may have missed or possibly just something more efficient.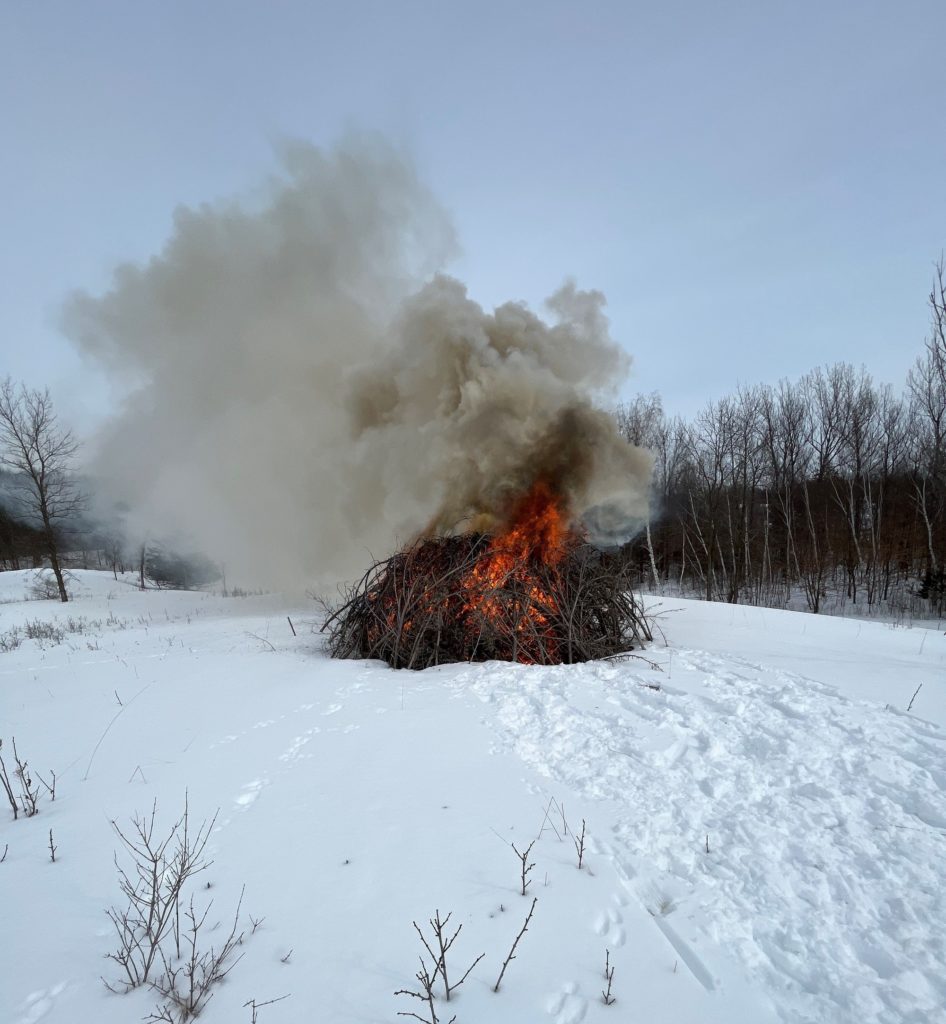 Since being out in the field our "Vetro" crew has done most of our work at Lake Maria State Park. We began by burning piles of old wood while there was still snow on the ground. This wood was left to dry over the course of a year or years after being cut down by crews in the past. Now you may be thinking, "Isn't cutting down trees a bad thing?" it's a bit more complicated than that. At Lake Maria State Park our crews are trying to restore a more natural habitat and to do that we need to get rid of certain things that would hinder or prevent this process. Buckthorn for example is an invasive species that if seen should be treated to the highest of your ability. And while getting rid of it is easier said than done it is imperative to our goal of habitat restoration. We are also chopping down and burning Cedar trees. Cedars are not invasive, so why are we cutting them down? Well there are two reasons. The first reason being that they can thrive and even when cut down as long as some are remaining they will spread and grow, so if you want to introduce other types of trees and plants to create a more diverse habitat you can spare a good portion of Cedars. The second is if you wanted to get rid of all the trees in order to restore prairie land. Once our crews had taken care of the burn piles we cut down some more Cedars for future crews to burn and we are now working on buckthorn removal.
Since my term has begun I've already learned so much and had so many opportunities that I couldn't have imagined. If you have any interest in nature, the environment, or just being outdoors now that the weather is getting better, I suggest checking out CCMI.
---
About Veterans Corps
Veterans Corps engages veterans in non-military service. Members serve together on public lands completing conservation projects and learning skills to leverage their military experience for civilian careers. The Veterans Corps program is funded by the Minnesota Department of Veterans Affairs and the Minnesota Environment and Natural Resources Trust Fund.