Give Invasive Species the Boot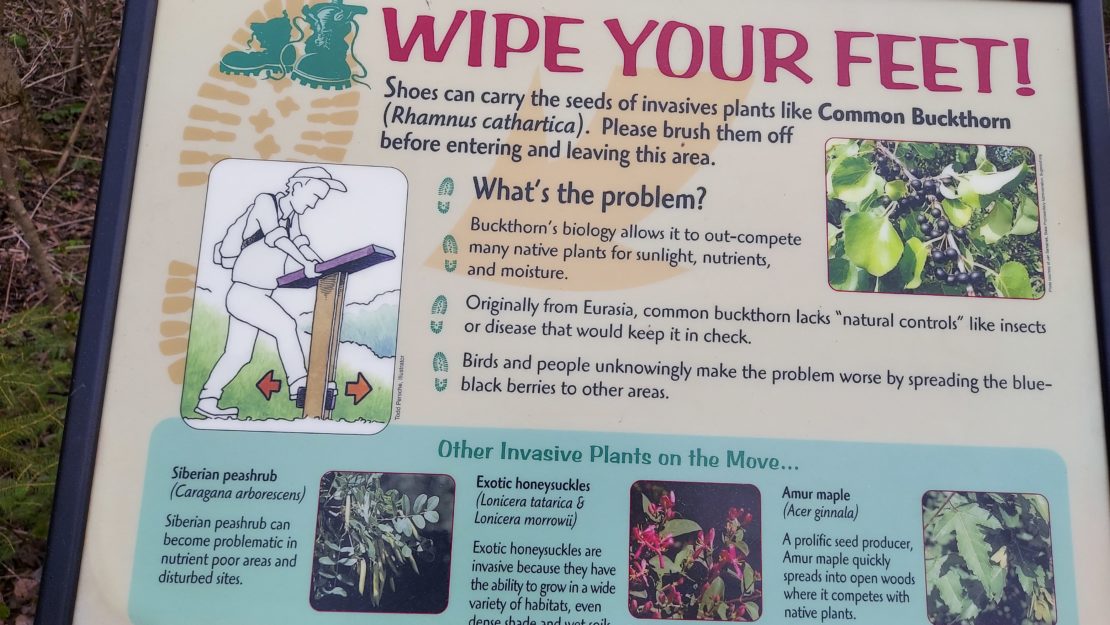 By Karolyn Preiss, Three Rivers 3 Field Crew Member / AmeriCorps Member
You may have seen this sign at the entrance of many a park trail across Minnesota. It is generally accompanied by a boot brush, just below.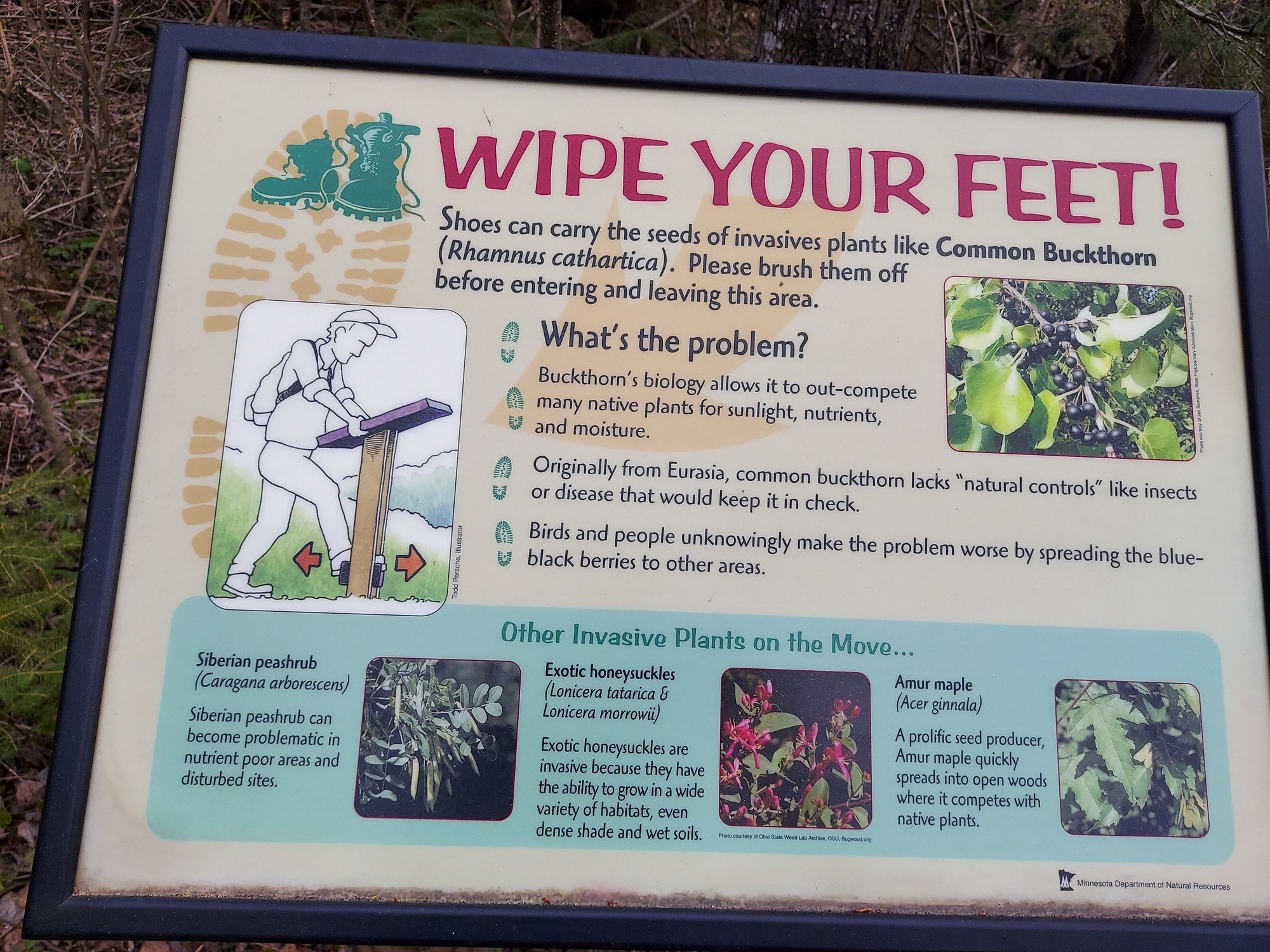 The sign serves as a reminder that we as humans influence the native habitat all around us, and we can be just as culpable as any other animal in the spread of invasive species.
There are a number of invasives known to the state of Minnesota.
These invasives can be categorized into 4 different sections, including Prohibited-Eradicate, Prohibited-Control, Restricted, and Specially Regulated.
As of January 2023, there are 16 Prohibited-Eradicate noxious weeds including such plants as Common and Cutleaf Teasel, Johnsongrass, Grecian Foxglove, and Yellow Starthistle. There are 14 Prohibited-Control species such as Wild Parsnip, Common Barberry, Common Tansy, and Round Leaf Bittersweet. There are 16 Restricted noxious weeds including Common or Glossy Buckthorn, Garlic Mustard, European Alder, Wild Carrot, and Crown Vetch. And, there are 6 Specially Regulated plants, including Eastern and Western Poison Ivy, Amur Cork Tree, and Callery Pear.
A number of these have native counterparts or look-alikes, but it is still good to doublecheck if you happen along any one of these along the trails.
If there is a confirmed sighting, there are a number of different apps that you can use to report the invasive species, including the app for smartphones known as EDDMapS.
The bottom line is, keep your boots clean! If you see the sign from above, go ahead and use the boot brush to ensure that you aren't spreading any invasive seeds.
Do your part in the fight for a native, natural Minnesota.