Helping hands for Minnesota floods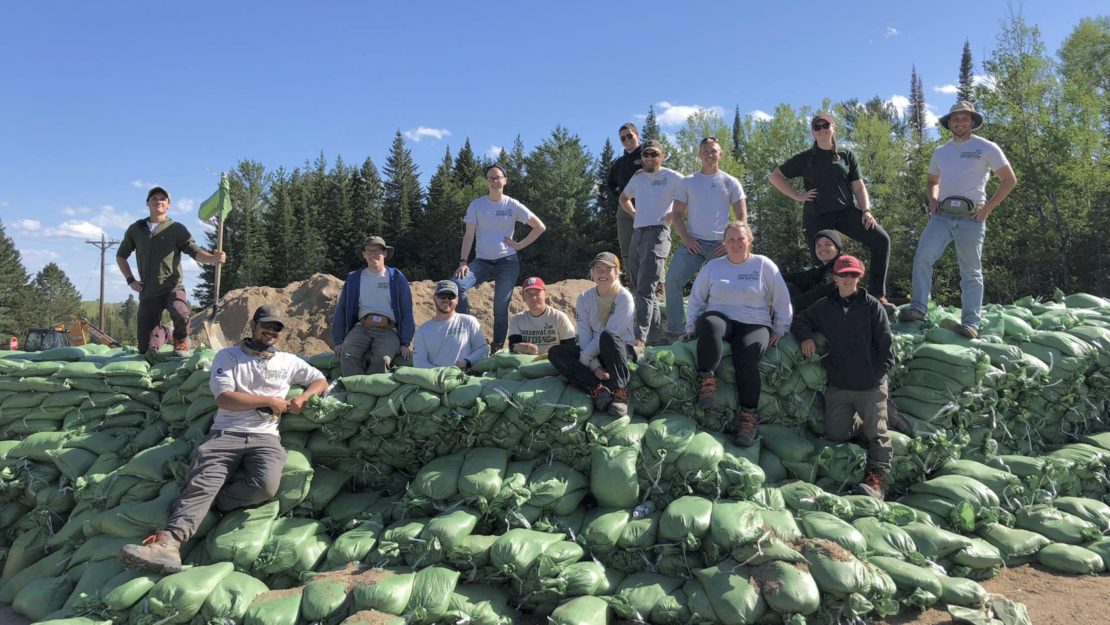 by Austin Godwin, Iowa Polk Field Crew Member / AmeriCorps Member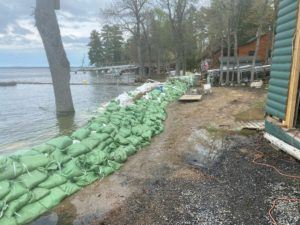 The past two weeks I was able to meet the best people and was able to work with multiple crews from both Minnesota and Iowa. I split ways from the Polk County crew and responded to an on-call to Kabetogama lake in Minnesota in response to the floods. Us Conservation Corps Minnesota & Iowa (CCMI) members began with filling sandbags the first two days then transitioned into placing the sandbags around the houses of people in need.
I got to introduce myself to many of the folks in the area and teach them more about what CCMI is. Many asked who we were and learned valuable reasons why our program exists.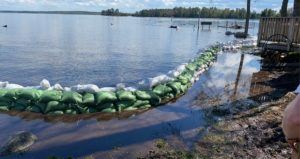 I have never been appreciated more than on this trip to northern Minnesota. Many were thankful for our efforts in this natural disaster and I couldn't have made a better decision. I learned a lot about sand bagging and how much a community means to the local folks. Our hard work in saving many properties wouldn't be possible without the amazing team that I was able to work with between Iowa and Minnesota. We organized together and became one big team. Our team building and communication improved over the days and became closer to one another. I made a ton of memories, with laughter and stories with all members of the CCMI community and the trip wouldn't have been the same without. I am grateful for everyone there making this trip what it came out to be.