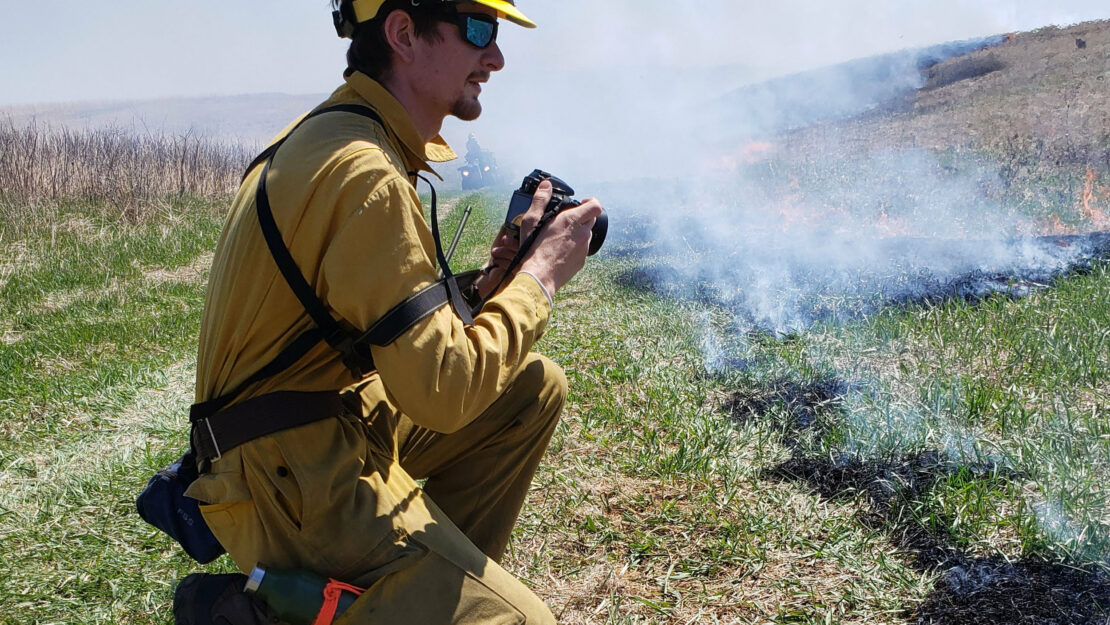 by David Minor, web and social media specialist/ AmeriCorps member with MN DNR Scientific and Natural Areas through Conservation Corps' Individual Placement program
It is that feeling as if you don't belong, don't have the right qualifications, and don't deserve the job. You feel like the people around are going to find out that you are, I hate to say it, a fraud.
I know that feeling. I've had it in classes at school, in other jobs, and more recently too. I have found myself in the Conservation Corps, placed at the Department of Natural Resources, serving as the Web and Social Media Specialist for the Scientific and Natural Areas Program, with very little conservation experience. Don't get me wrong, I grew up camping with my family and doing projects as a Boyscout, so I have a great personal appreciation for nature. However, I studied journalism and art in school, which is not exactly ecology. Sure, I can take photos and write about stuff, but I felt like I knew very little about what I was trying to talk about! Did I even belong here?
I'm sure other people have this feeling sometimes too, even when they have the "right education and qualifications." One survey in the 1980's, by Dr. Pauline Rose Clance and Dr. Gail Matthews, estimated that 70% of people feel this way at some point.
When I first started as the Web and Social Media Specialist at the Scientific and Natural Areas Program in January, it was a lot. Everybody seemed to know everything about anything. This year is the Program's 50th anniversary and I'm supposed to be able to talk about it! Walking through one of the Scientific and Natural Areas in winter, it seemed like everyone else could look around and identify every single plant poking out of the snow, and knew all of the jargon, lingo, and acronyms (so many acronyms).
I kept needing to remind myself that my site supervisor isn't going to find out that I'm a "fraud" that doesn't know plant identification or whatever. I'm pretty sure he may have guessed that from the interview and resume. Besides, he has even told me a few times that sometimes this position is filled by someone who is more science based, and sometimes by someone who is more communications based. I was chosen because I have more of a communications background and can bring things like video, which has not been used very much in the past.
Five months into my service term, I feel much less like an "imposter." I have learned a lot, but I still have a lot more to learn. That is why I am in this position. I'm here to learn, and do what I know how to do. Which involves me asking a lot of other people, "Is this right? Did I get that accurate?"
Different people have different skillsets and knowledge. They are all important in the protection of, and education about some of Minnesota's finest natural features.