Looking Back on Arbor Month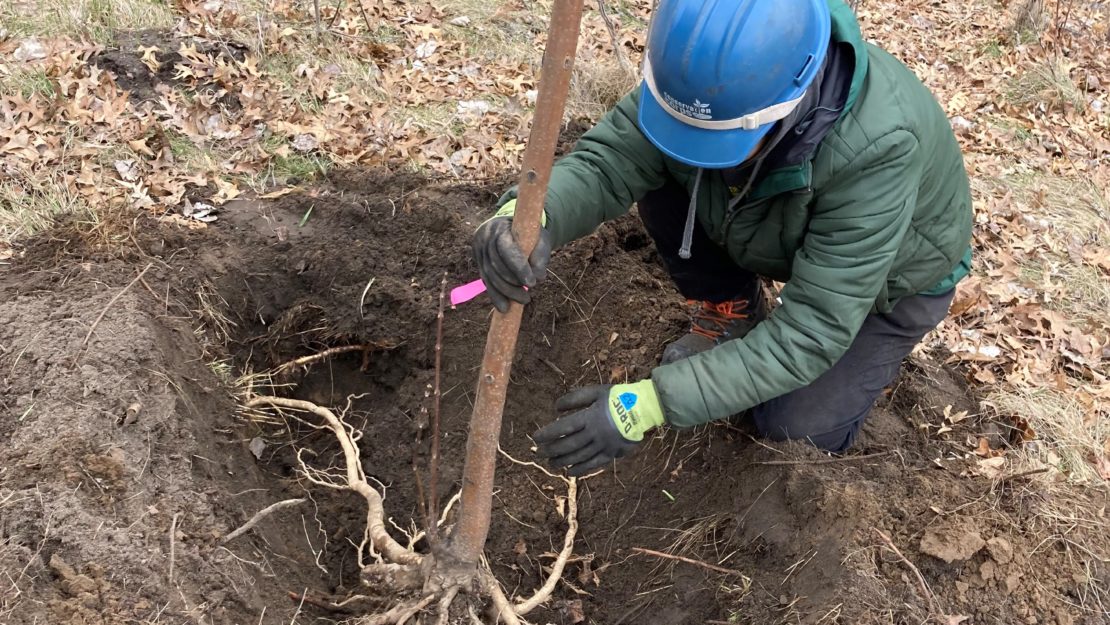 By Madeline Peterson, Anoka Field Crew Leader / AmeriCorps Member
One thing that drew me to Conservation Corps, and to the Anoka Field Crew Leader position specifically, was the opportunity to do service for my own community. Many of the parks I work in are places that I also recreate in. I moved from St. Paul to Andover in 2020, and two years later I'm still finding parks and natural spaces in Anoka County that I have never visited before. Projects for Anoka County take me to parks that become my new favorites, and my project host is happy to answer my questions about the history and ecological importance of the parks we work at.
Arbor Day was Friday, April 29th in Minnesota this year. Since 1978, Minnesota has also extended the celebration of trees from a day to a month by having Arbor Month in May.
Anoka crew was planting trees and shrubs for several weeks in April and May. We worked on multiple projects ranging from rare plant relocation to stream bank stabilization.
Anoka crew got to participate in a Rare Plant Rescue event with the Anoka Conservation District. They coordinated a volunteer event where we transplanted 200 bristle-berry (Rubus stipulatus) plants from an area slated for development to a monitored site in Bunker Hills Regional Park. The ideal habitat for this Minnesota endangered species is wetlands bordering oak savanna, which made the park a great fit. I enjoyed the opportunity to "rescue" these plants and put them in an area where they will thrive. See some pictures of the event here!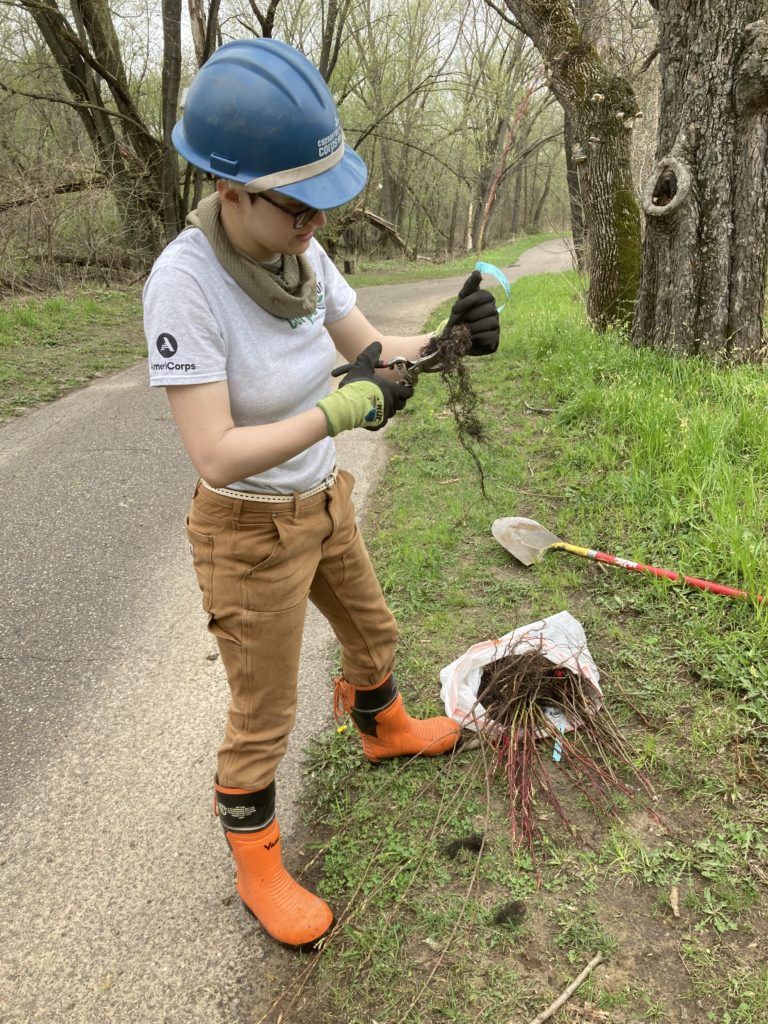 Another project I enjoyed was planting 300 shrubs in Rum River Central Regional Park. Riverbank erosion has been an issue along the Rum River, and Anoka Conservation District partnered with Anoka County Parks to plant dogwood, willow, and false indigo to stabilize the bank. We also planted shade trees near the playgrounds in Rum River Central, Coon Lake, and Bunker Hills Regional Park.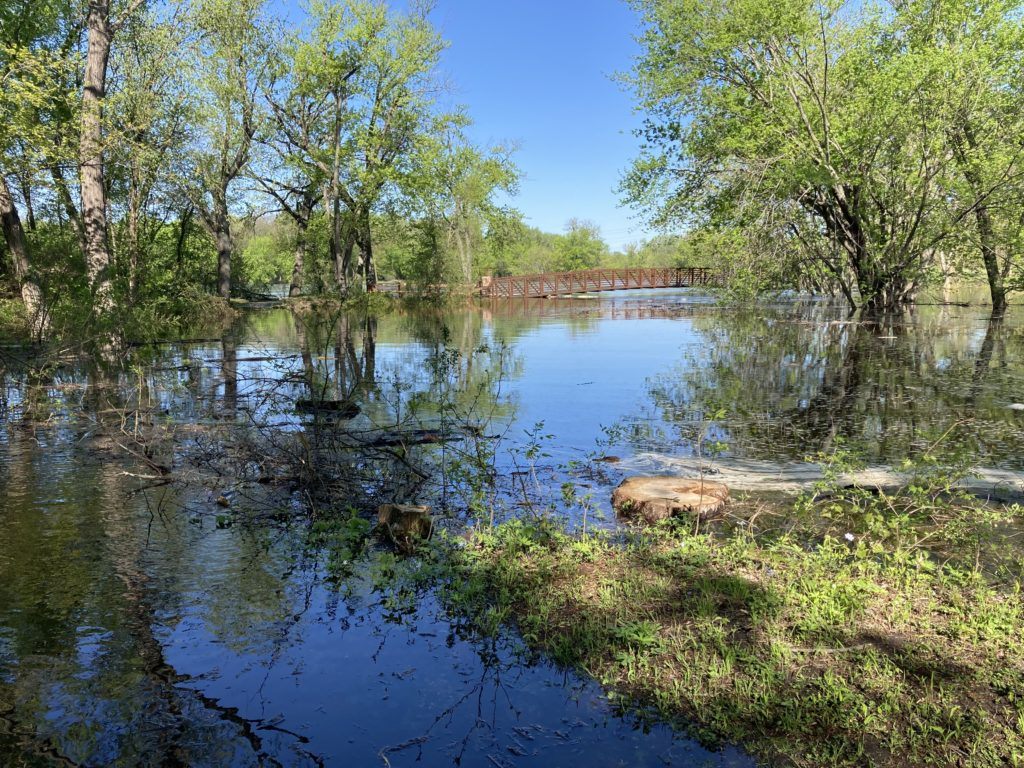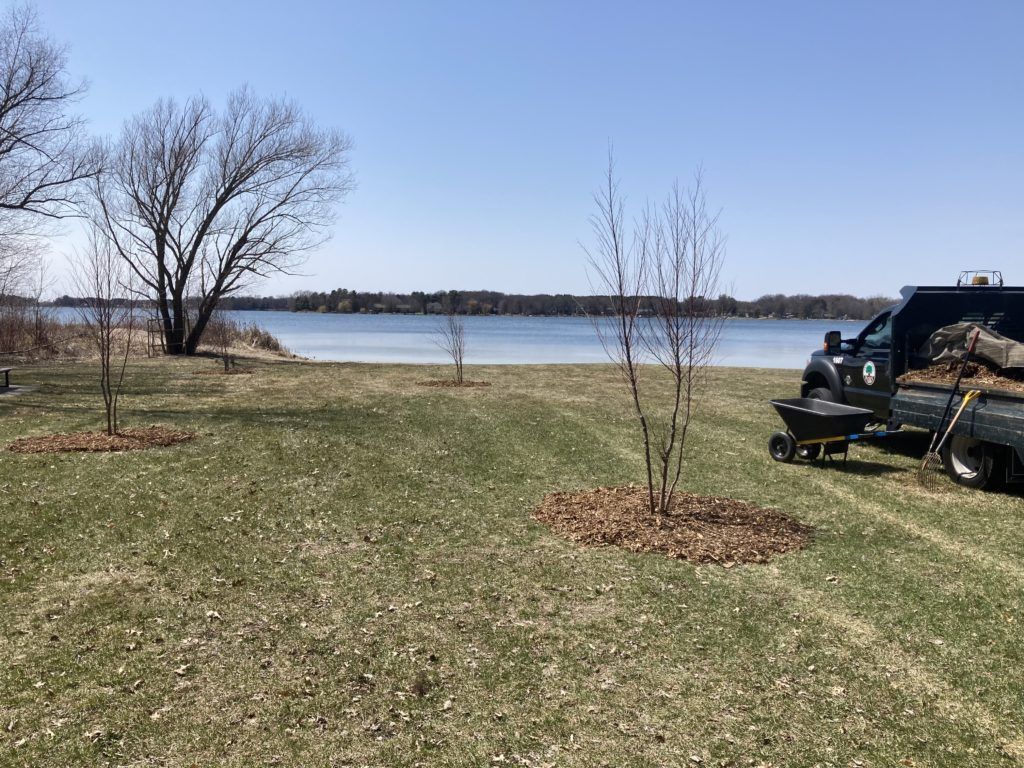 Planting trees can be hard work, especially if you're doing it all day. The sun beats down on your back and the digging gets tedious really fast on hot days. Just when you think you're done digging one hole, you might knock dirt back into it by accident or need to expand it for a tree with bigger roots than expected.
But planting trees is also incredibly rewarding. It was humbling to plant trees that were younger than me but already much taller, and will be even taller in five years. I can't wait to visit parks like Bunker Hills, Coon Lake, and Rum River Central Regional Park over the years to see how the trees we planted have grown.