Money, Money, Money…Money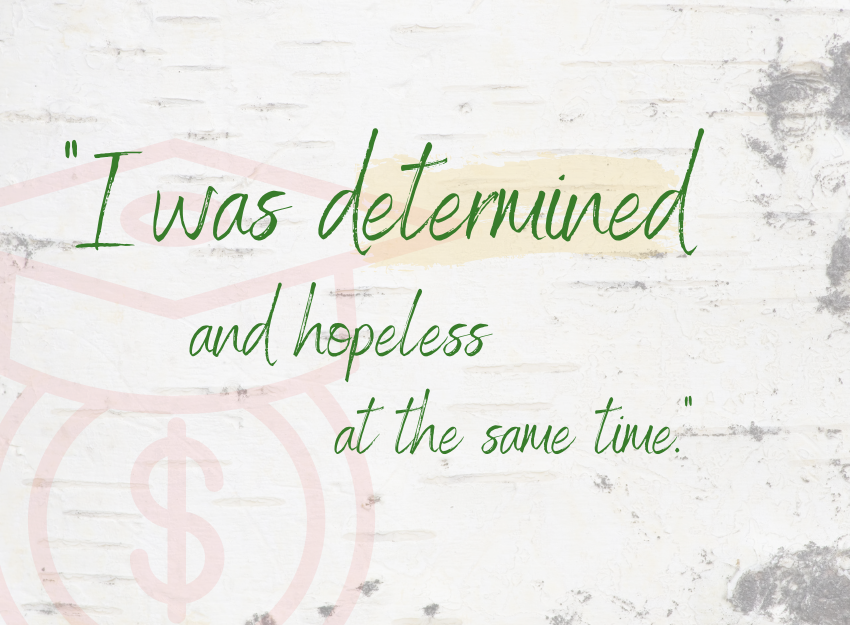 By Alyssia Bell, IDEC fellow
College and university are expensive. In fact, the average amount of debt a student accrues by graduation is $36,510 (federal) and $54,921 (private). The bulk of borrowers (approximately 20,886,900) owe between $10,000 and $50,000 (without interest) by the time of graduation. As college tuition continues to skyrocket, more and more students are turning to loans to fund their higher education dreams or forgo those dreams altogether.
As a self-reliant student, meaning I fund my education, money is always on my mind. I am currently thinking about law school, but I am most likely to defer a year (or many more) until I can comfortably fit law school tuition into my budget (at least some of it). Luckily, I am not concerned with funding undergrad. I am receiving funds (that I do not have to pay back) from multiple sources. One of those sources happens to be the Increasing Diversity in Environmental Careers (IDEC) program. Not being worried about how to fund my undergrad wasn't always the case.
I recall times when I would tell myself it was okay to leave school to work because then I wouldn't have student loans, and it wouldn't be forever. I convinced myself that working was ideal because then I could save to go to school. I even tried working full-time and being a full-time student (at the cost of my grades). Nothing was working out. I found myself at a dead-end job with failing grades to avoid loans as much as possible (and I still accrued them anyway). It wasn't until last year (2020) that I decided to finish school at any cost. I've been in and out of school for the previous eight years; I should have graduated by now. I was determined and hopeless at the same time. Enter IDEC.
IDEC offers many great benefits, and one of those benefits is scholarships. Every year, for every semester you're in the program, you receive a scholarship. Like most scholarships, the money can be used for all things educational. Having this extra cushion of guaranteed capital for school helped me leave my full-time job and focus solely on my education. My semester GPA increased by two entire letter grades in doing so. In one semester, I went from being an overwhelmed, stressed, sleep-deprived, and failing student to a calmer, well-rested above-average student. I have made friends with my professors and even became an officer in my student government (Public Relations Director). I am finally able to have the "college experience" and not worry about funding it in the same breath.