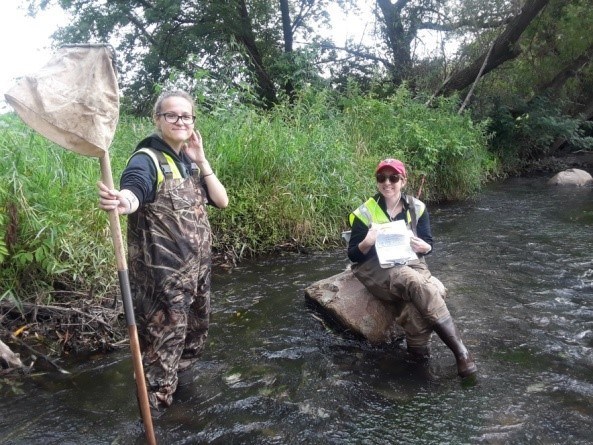 by Katie Traub, community and energy outreach/ AmeriCorps member with the Center for Energy and Environment through Conservation Corps' Individual Placement program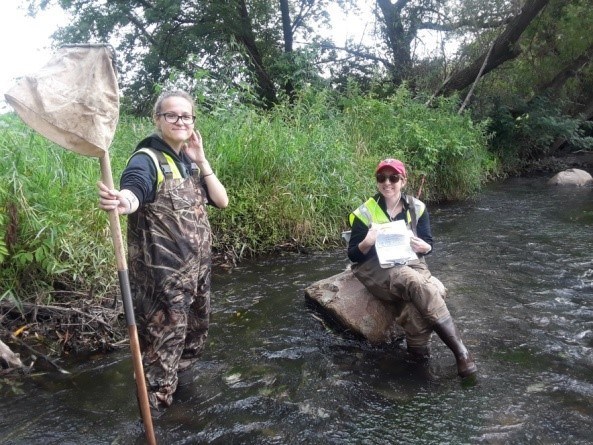 I first started my journey with the Conservation Corps in May of last year as a conservation apprentice with the Dakota County SWCD in Farmington, MN. I had just graduated from college, not quite sure what I was going to do with my environmental science degree and eager to get some experience in the field of natural resources. I thought a 3-month AmeriCorps term would be a great way to discover my interests while serving and learning in the community I grew up in.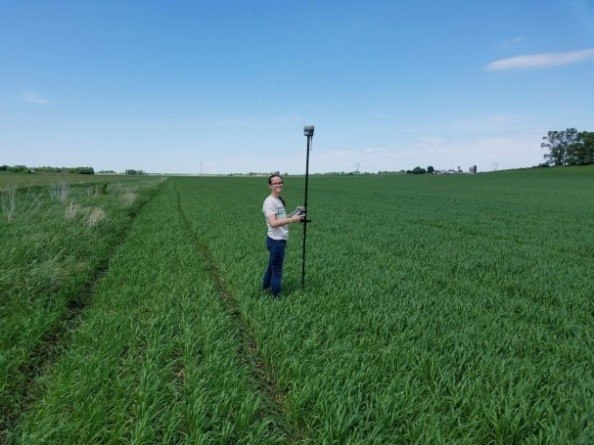 What I gained from my 3 months with the Dakota SWCD was more than I could have ever asked for. I was exposed to a wide variety of conservation practices and got to spend the whole summer with a group of experts who were incredibly supportive and helpful when I was completely clueless. It was clear that the goal was to learn. I wasn't just an extra pair of hands – and that's what stood out to me. I discovered so much about myself in the short time I was there and knew that I had even more to figure out, so of course I jumped at the opportunity for a full-time service term with the Corps.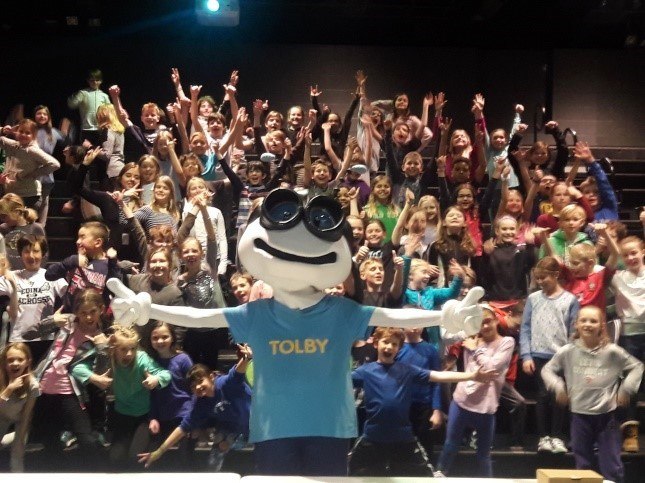 This past January I started as the Community and Energy Outreach Corpsmember with the Center for Energy and Environment; a non-profit based in the Twin Cities. I'm currently about 4 months into my 11-month term and I am absolutely loving it. I do outreach events to promote the organization's home energy audit program and work on youth energy education in schools. I get to spend my time out in the community engaging with people of all ages and backgrounds, tabling at events all around the metro, and hanging out with TOLBY – our energy efficient firefly mascot!
Many of the projects I am working on now involve a completely different set of skills than previous work I've done in the environmental field. This position is much more focused on communications rather than hands-on field work. I can now confidently speak with complete strangers about saving energy in their homes, I can coordinate 6 presentations in a single school day, and my public speaking skills have greatly improved (after stumbling through the first few presentations, admittedly).
My experiences with Conservation Corps MN & IA have been nothing but positive and have helped prepare me for a successful career in natural resources. I'm excited to see what the rest of the year has in store!