Preserving Future Hockey Rinks with the MN Wild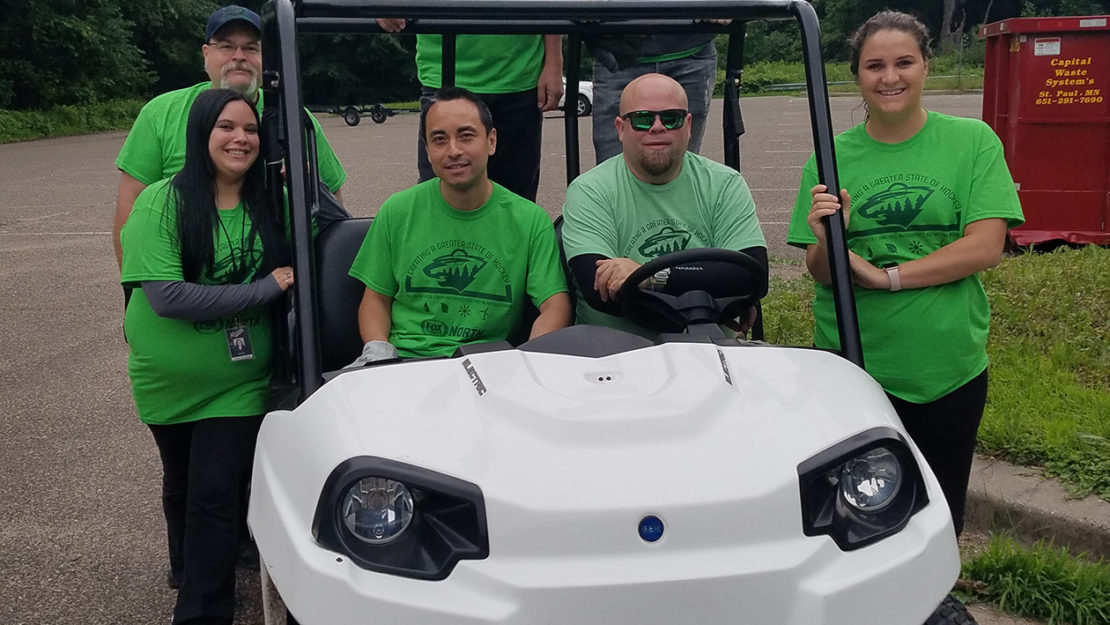 Kate Setley works for the Xcel Energy Center and has been participating in their Adopt-a-River cleanup since 2015. Since then, they have removed over 6,000 pounds of trash from the Mississippi! That's roughly 12,000 hokey pucks for those who were curious.
"From a hockey perspective," Kate says, "these lakes and rivers are often the first place young skaters are learning the great sport of hockey.  Each day, our staff comes to work and looks out the windows of our venue at the Mississippi River. We are proud to do a small part to help in the health and vitality of this important natural resource."
We're so grateful that not only The Minnesota Wild and The Xcel Energy Center have participated in this event, but also The Saint Paul RiverCentre, The Roy Wilkins auditorium, and Fox Sports North. They have been committed to becoming sustainability leaders in our community.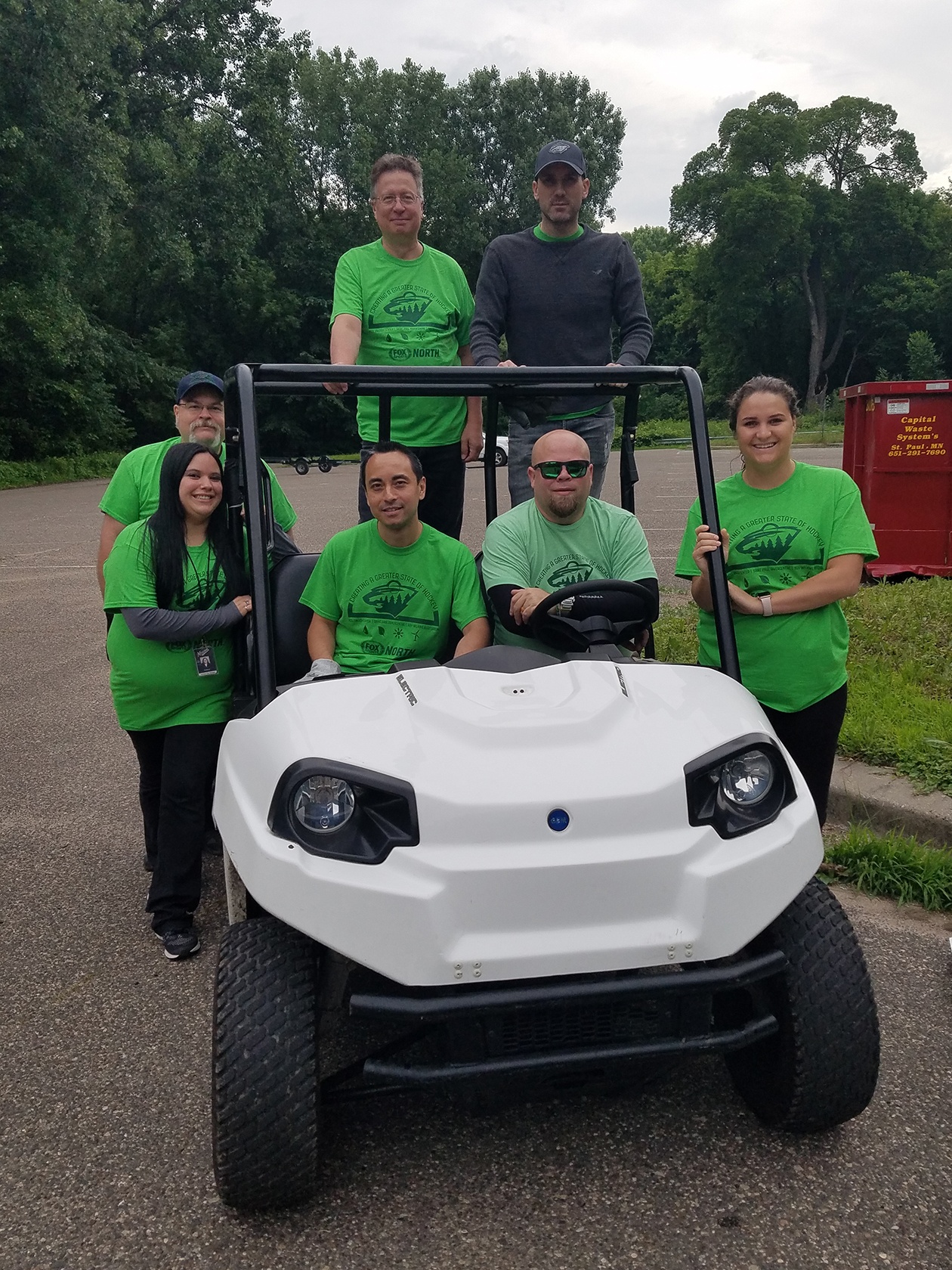 "Staff leave feeling like they've made a difference, while growing closer to their teams as well."
Click here to learn how you can adopt a river and make a difference of your own!