Reflections on disaster deployment: every disaster is different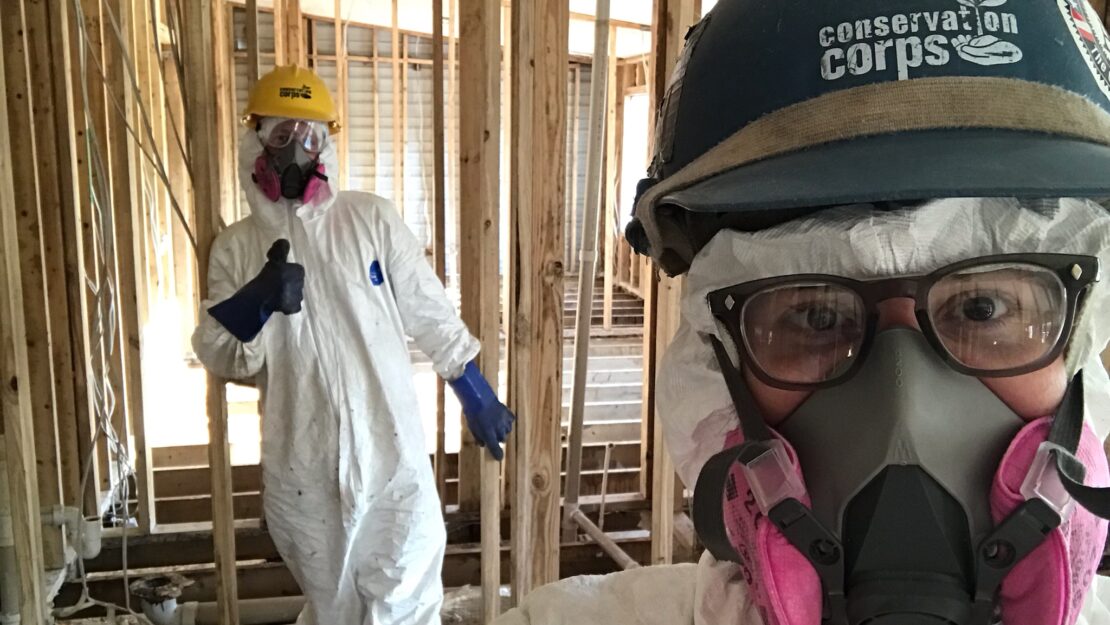 By Erin Bjork, AmeriCorps member, Young Adult Program 2017-18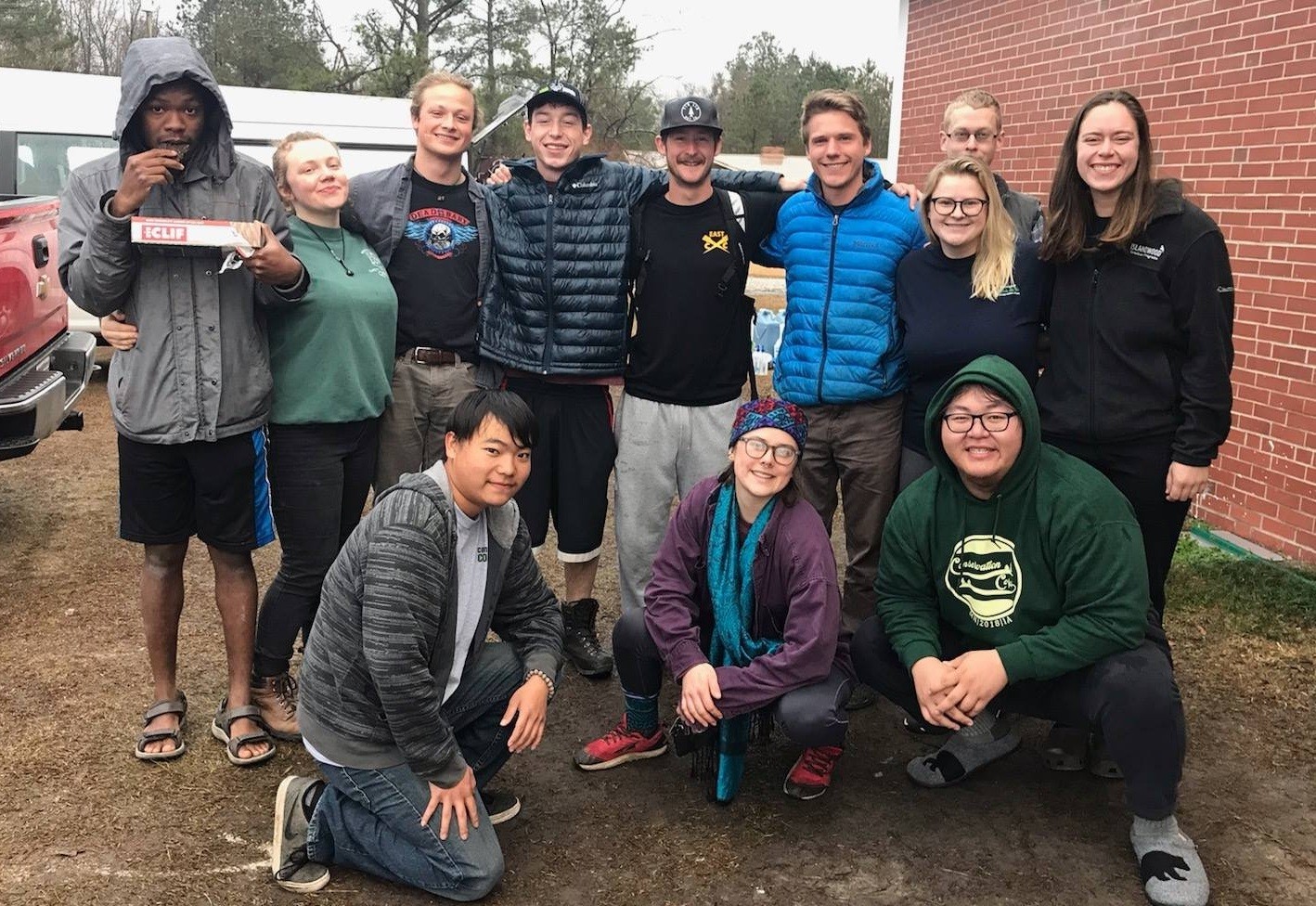 The one constant in disaster response is that every disaster is different. All AmeriCorps Disaster Response Teams (A-DRTs) operate under the same systems of command and organization, but the scope of work, the people who make up the team, and the communities where we work all contribute to making a completely new experience every time. I tried to keep this in mind preparing to leave for my second deployment to North Carolina in mid-December 2018 but couldn't help thinking about the experiences I had in Puerto Rico, in response to Hurricane Maria.
My first disaster deployment sent me to Puerto Rico in the fall of 2017, just a month after Maria had devastated the island. I hadn't been initially slotted to be a part of the response team from Minnesota, but while attending a reception of members returning from an A-DRT in Texas, my supervisors found out that I speak Spanish and asked if I would be ready to leave for Puerto Rico within the week. When we arrived on the island, utilities were out over much of the island and the hillsides were brown where evergreen tress had been stripped of their leaves and many had fallen. Though roads had been cleared and most trees had been removed from power lines, hundreds of trees remained on homes. Our teams assessed damaged homes and cleared trees so we could help homeowners sign up for roof repair and roof tarp installation. While the island still had a long way to go when we left just after Thanksgiving 2017, some of the island now had electricity, and once-brown hillsides were resurging with leaves and bright blooms.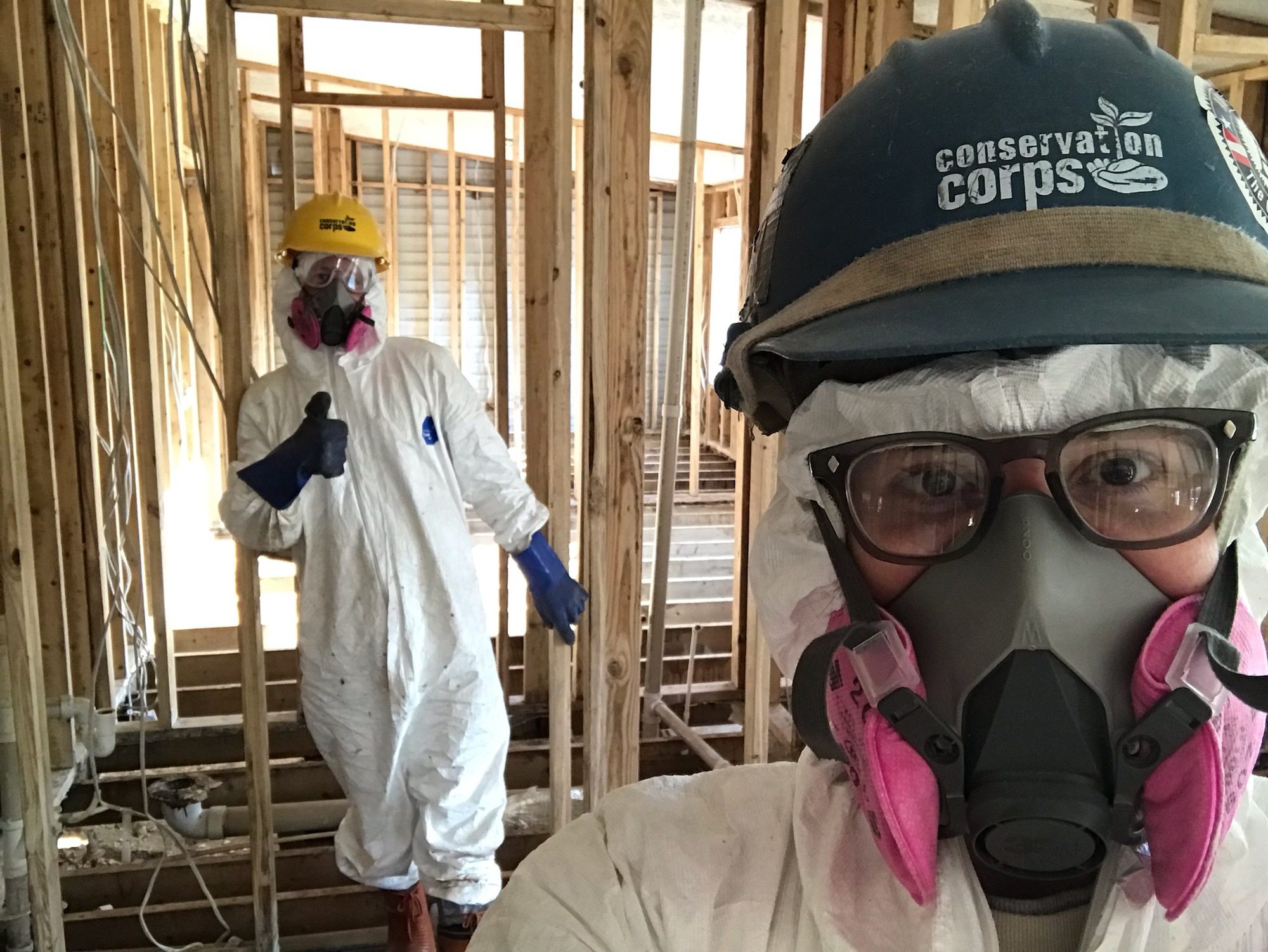 Back to 2018: our Conservation Corps MN & IA team left for North Carolina in December after our end-of-year celebrations. After the designated time for community and closure had ended for the week, we packed our bags and got back into the trucks to which we had already said goodbye, launching back into work and into forming community again. Seven of us built a new crew and new dynamic, forming bonds with people from Washington, Utah, North Carolina, and all over the country. For me, this was an emotional time; not only as an opportunity to help in communities still deeply affected by Hurricane Florence three months after it made landfall, but also as a capstone on my two years with Conservation Corps, an organization that has come to feel like home.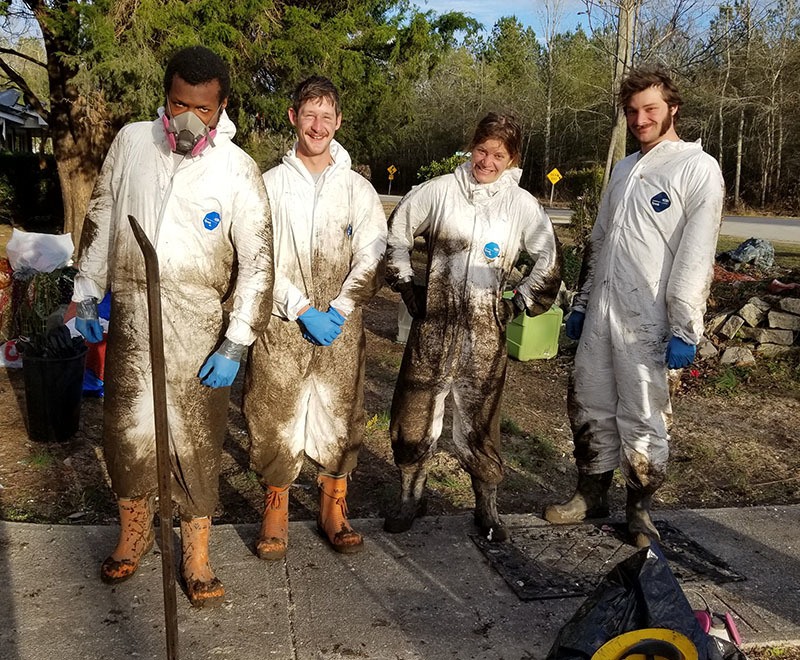 It's hard to quickly summarize our month in North Carolina, or any disaster response experience (every disaster is different!). We had the opportunity to contribute our physical labor in removing damaged building materials, installing roof tarps, scraping glue and mold from homes, and spraying mold-suppressing chemicals; to offer emotional support to the community and get to know their neighborhoods months after Florence devastated the area; and to make deep connections with crews from other AmeriCorps programs who share our same values. I personally had the chance to work with the Incident Command team in a planning and operations capacity supporting our field teams and working on our data and reporting systems. While it may not seem exciting to work with spreadsheets all day, I thoroughly enjoyed working to clarify our reporting systems and making sure all accomplishments since October 2018 were properly documented.
I'm incredibly proud of my crew and their hard work and dedication—looking out at the world at-large can be scary and uncertain, but these folks have energized me with their care, love, and belief in the value of hard work. It was beautiful to be a part of a small but strong coalition in North Carolina dedicated simply to doing good, placing all our weight on supporting recovery, community, and making a difference. While I am still working out how to think about this single month in the grand scheme, I am immensely grateful for the experience and the passion of those who have worked alongside me—and for the Corps experience overall. I don't know exactly where I'm going next, but Conservation Corps, and especially the individuals I have met and served with over the last two years, have changed my outlook and my life for the better.