Report From the Fire Line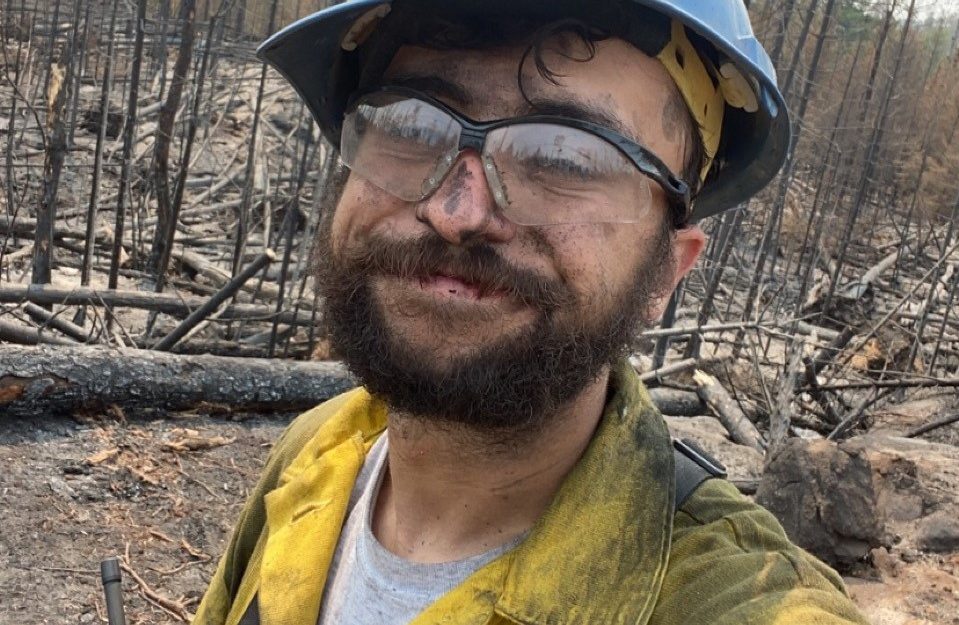 By Calvin Keibler, Iowa Field Specialist / AmeriCorps Member
When I got the call that I was being sent on my first wildfire assignment, I had no idea what I was getting myself into. All I knew was that I had to pack up all of my things, hop in my car, and drive to Mankato to work with a Conservation Corps crew that I had never worked with before. While the uncertainty was nerve-racking, it also made me excited. It was like I was about to go on some grand adventure, and in the end that's exactly what happened.
Thankfully, I immediately got along with the Mankato crew, and our trip to Grand Rapids went by quickly. This is where we met the rest of our 20-person crew. Everyone from the crew was from Minnesota. It felt good to be back in my home state and be given the chance to help protect one of my favorite places in the world – the Boundary Waters. After introductions, we broke out into 3 squads; Alpha, Bravo, and Charlie. I was a part of Bravo squad, so I met with my squad boss, and was immediately welcomed by everyone in my squad. I had another member from Mankato on my team, which made me comfortable knowing that I wasn't the only one there with practically no experience.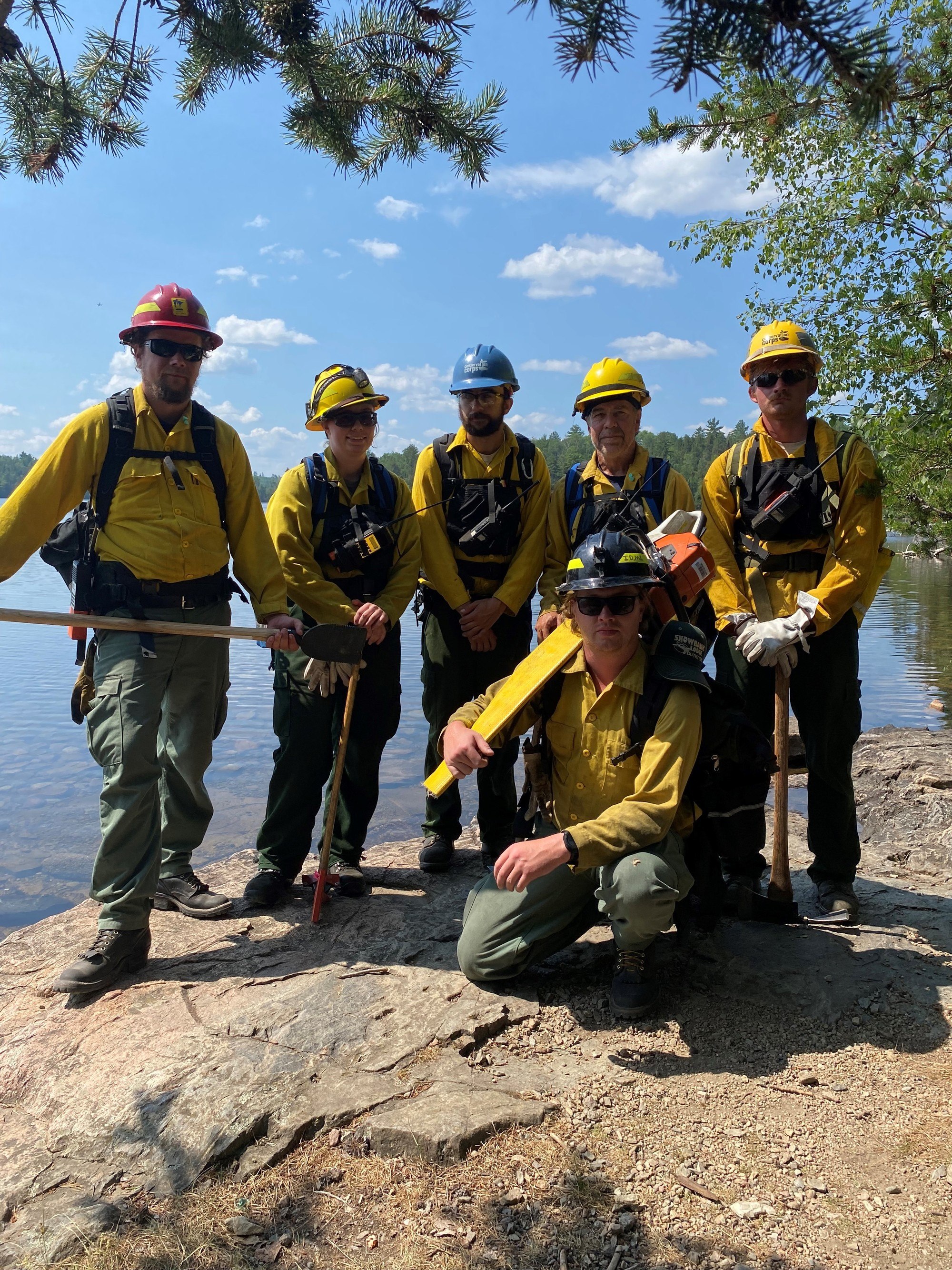 Our first assignment was setting up pump systems and sprinkler kits around a lodge and a portage to secure the area in case the fire was to become uncontained. When my squad boss started talking about the different pieces in the sprinkler kit, it sounded like a different language to me. At one point he asked me to find a, "reducer and a pressure bleed valve" and I felt embarrassed because I had absolutely no clue what he was talking about. My squad boss didn't make me feel bad for not knowing. He carefully explained everything to me, and by the end of the first day I had a basic grasp on what we were doing.
By the end of the next day, me and the other Conservation Corps member on Bravo were able to set up our own sprinkler system that protected 3 different structures all on our own. When we turned on the pump and saw that our entire sprinkler system worked, we shared a moment of deep pride together. That's the first lesson I learned on fire. If you have a willingness to learn and you work hard, someone will teach you and give you the chance to succeed.
After completing our first assignment, ahead of schedule (I have to brag a little bit), we were instructed to head to the fire line to preform mop up. By the time we got to the fire line, there were already pumps in place and hose laying around the entire fire. The hike out was treacherous and grueling. Keep in mind we had to hike out there with our fire packs that weigh between 25-35 pounds, our tools, and some people have to carry gas for saws, or drinking water. Wanting to prove myself, I ended up carrying the gas for Bravo squad every day. We were only hiking about a mile and a half, but the ground was rocky, uneven, and slippery. By the time we reached our destination, everyone was dripping with sweat.
But we made it. I actually got to see the fire line on my first fire, and I was excited. We began the long, sometimes boring, mop up process. We were gridding the black looking for any sign of smoke or heat. Occasionally we would happen upon a few small patches of heat, and quickly take them out with a hose. I was thinking that the rest of my time on fire would be me aimlessly walking around looking for heat that may or may not exist. That was until we saw a large plume of smoke.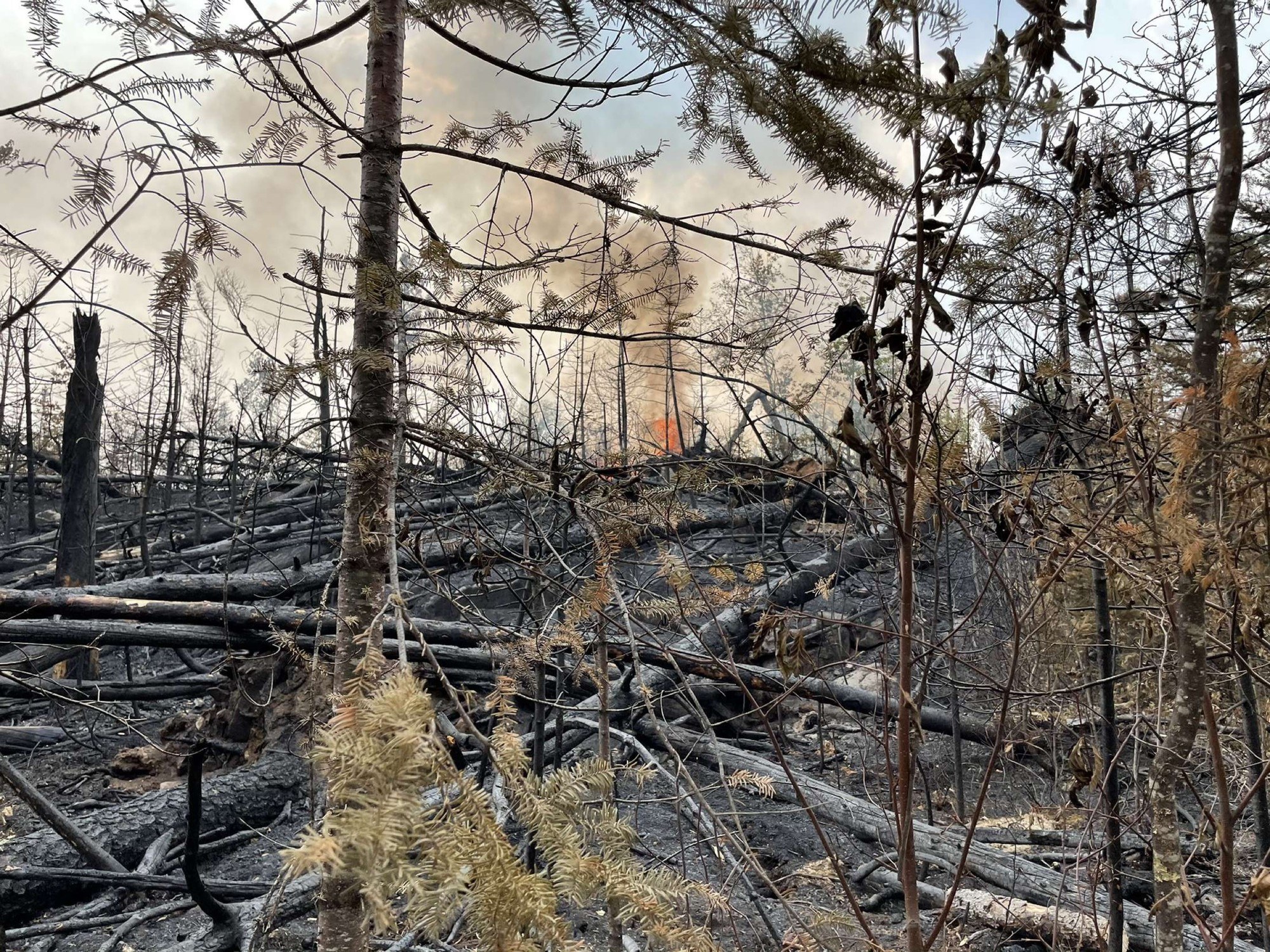 All of Alpha and Bravo squads rushed to the smoke to see that a large patch of unburned grass was up in smoke. We rushed to bring the hose in, but realized that the hose couldn't quite reach the fire. I rushed back to a spot where I saw an extra length of hose and dragged it through the debris so we could extend the length and reach the fire. It was amazing to see how quickly everyone fell into their roles. I threw on my chaps and cleared debris for my sawyer, we had someone running the hose, and everyone else was finding heat, and turning over the soil with their tools. It took us a few hours, but we were able to clear up all the heat in the area. That was the second lesson I learned on fire. Be ready for action at any moment.
The rest of my time on the fire was spent doing mop up, and there would be an additional flare up or two along the way. Plans would frequently change, and I would hear the AmeriCorps motto, "Be Flexible" echoing in my head throughout the day.
If you're considering going on wildfire assignments, keep a few things in mind. First, be willing to work hard. Second, if you don't know something, ask. And third, use the experience of others to help guide you. This was my first fire, and I truly believe that I had the best crew that I possibly could have. They helped guide me through the experience, didn't judge me for asking questions, and worked hard along side of me.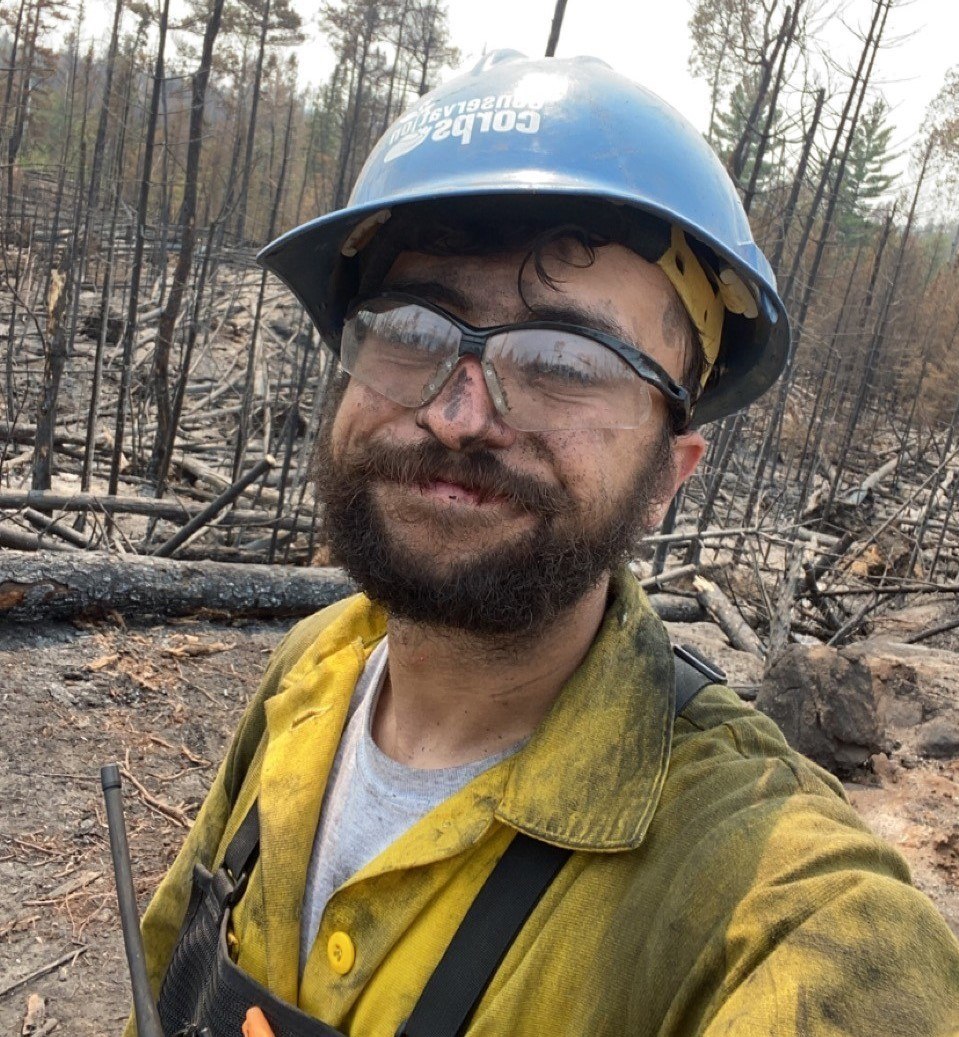 My first experience on fire definitely fueled my ambition to become a wildland firefighter and learn everything that I can along the way. I was able to get so many different experiences, and gain hands on knowledge of different equipment and procedures that are used on the fire line. Every day with the Conservation Corps will bring something new, all we can do is use those experiences to our benefit and pave our own paths forward.